Engage your students through visual communication
For better or worse, today's students are increasingly drawn to visual communication over pretty much any other medium. And it's not surprising why—in a world full of technology that makes it easy to express ourselves through photos, videos, and other visual ways— the world is our stage, and we want to make ourselves known. Why not take this as an opportunity to teach a richer understanding of images and the creativity behind self-expression? With a little time and study, you have the tools to show your students the passion and power in the world of art!
The Art Education program is designed to provide you with a challenging course of study that will focus on art to enhance your intellectual development, personal growth, and career satisfaction. You will develop your own abilities as an artist and then learn how to help others create and appreciate art. This means, you'll benefit from a well-rounded overview of the history, purpose, and technical methods of art.

If you don't have a teaching license, don't worry. You do not need to have one in order to participate in this program. If you are interested in working with children, their families, and at-risk youth then this program will provide valuable education for you. However, if you have (or are pursuing) your teaching license, then upon completion of the program, you'll have the option to seek an additional license in Art (#1952).
As an educator, you will learn to better understand the role of artistic activity in the human condition, possess an advanced knowledge of art curricula and pedagogy, demonstrate a high level of competence with visual arts media, and be aware of past and current practices in the the field. Our priority is to provide you with the theories that then inform your educational practices. For example, you'll study how to use works of art, museum visits, and technology to enhance your students' education.
Licensure / Certifications
Graduate students may work toward k-12 Wisconsin licensure in Art (#1952). Licensure in Art Education, both undergraduate and graduate, is directed by the School of Education.
In addition to our main and online campuses, Concordia has nine center locations which offer accelerated undergraduate and graduate programs close to where you live and work.
Applicants must have an undergraduate degree but need not hold an art-related BA.
Previous Student Thesis Titles
"An Historical Overview of Black Mountain College (The Early Years): Applications for 21st Century Education."
Graduate Application Steps
These programs have a minimum undergraduate GPA requirement of 3.00.
Admissions Process for Graduate School
Application (Please Submit the Following):
Application form available at: www.cuw.edu/apply
Non-refundable application fee
One page essay describing your reason for obtaining a graduate degree
Résumé of your education and employment experience
Two signed letters of recommendation using the Recommendation Form
(recommendation letters on letterhead may also be submitted)
All official transcripts leading to your bachelor's degree
Please note:
Graduate entrance exams such as the GRE are not required
If you have completed graduate level classes in the last seven years and wish to have them evaluated for possible transfer, please contact your admissions counselor for more information on transferring graduate credits
International students should contact the Office of International Student Services at international.admissions@cuw.edu for additional application requirements

Evaluation
When an applicant's file is complete, the file is forwarded to the Admission Committee for review.


Admission
If the student is admitted, an acceptance letter will be mailed to the student and the student's Falcon One Student ID number. Password information to access my.cuw.edu will be sent separately from the Information Technology office. Your advisor will be able to give you information regarding completion of the required student orientation before you begin your first class.
Non-Degree Seeking Graduate Students
Please complete the Non-Degree Application at www.cuw.edu/apply
Non-degree applicants only need to submit an application to begin admission review; however academic transcripts may be requested to complete our review
Contact Us
For additional information, please contact the Graduate Admission Office at graduate.admission@cuw.edu or 262.243.4300.
Associate Professor
Office: LO107
Phone: (262) 243-4509
Email: Theresa.kenney@cuw.edu

Bio
Dr. Kenney has been teaching at the university level since 1992. She has taught at the Milwaukee Institute of Art & Design, the University of Wisconsin Milwaukee and has been teaching at Concordia University, Wisconsin since 1998. Dr. Kenney teaches drawing, design, graphic design, and art education graduate and undergraduate courses at Concordia University. As creative director for Graphic Outlook, an in house senior level design firm at Concordia University she does substantial service learning working with non profits organizations. Dr. Kenney has written the study guides and instructor manuals for Marilyn Stokstad's History of Art, Prentice Hall. Dr. Kenney has presented at the Wisconsin Art Education Association and the National Art Education Association Conventions. Dr. Kenney has also worked as a consultant and artist in residence at urban project based charter high school, SUPAR, the School of Urban Planning and Architecture, where she taught graphic design.Theresa's cooking career took a serious turn in the early 1990's when she co-started a catering company, XLC Catering. Her company main clients were rock and roll event producers, such as Cellar Door, Pace or direct venues like the Riverside Theater, Turner Hall and others. Theresa has served food to everyone from the Rolling Stones to Joe Cocker and Dave Matthews. Theresa presently cooks at the Riverwest Co Operative Grocery Store and Café and does small specialty farm to table catering for friends and family. Her specialty area is vegan and vegetarian comfort foods. She has been interviewed by Mollie O'Neill for her cookbook One Big Table and has had recipes published in the Milwaukee Journal Sentinel, The Riverwest Currents and The Riverwest Co-Operative Grocery and Cafe Healthy Newsletter. Theresa's main focus now is inner city food safety and production.  In the last 7 years Dr. Kenney has worked with a variety of groups including the Victory Garden Initiative, Kilbourn Gardens, Concordia Post Carbon Farm, Transition Milwaukee, the Riverwest Neighborhood Association, The Riverwest Health Initiative, The Riverwest Co Operative, Milwaukee Time Exchange, the Milwaukee Network for Social Change and the Greenfolks Garden teaching people how to grow and preserve their own organic food. She is presently working on her own Organic cookbook, concentrating on preserving healthy local food.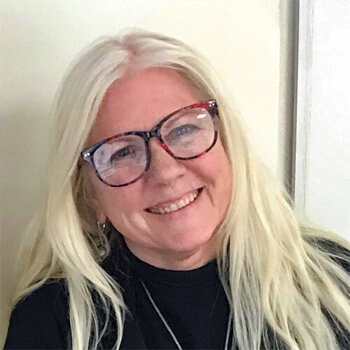 ---
Education
Ph D - Art Education, University of Wisconsin - Milwaukee (2006)
Film & Video, University of Wisconsin - Milwaukee (1994)
Computer Graphics and Animation, Milwaukee Public Television (1993)
Drawing, Milwaukee Institute of Art & Design (1992)
---
Contributions
Kenney, T. Instructor's Manual with Tests History of Art . History of Art Marilyn Stokstad Pearson Education. 1 (3rd). (pp. 3rd). Upper Saddle River, New Jersey: Pearson Education/ Prentice Hall.
Department Chair, Professor
Office: R208
Phone: (262) 243-2611
Email: gaylund.stone@cuw.edu

Bio
Gaylund Stone teaches studio classes (painting, stained glass, calligraphy) and classes in art history, aesthetics, and art education. His paintings (both acrylic and oil) use the landscape as a device for depicting the invisible aspects of faith, thought and feeling. His academic research centers on the philosophy and history of art education.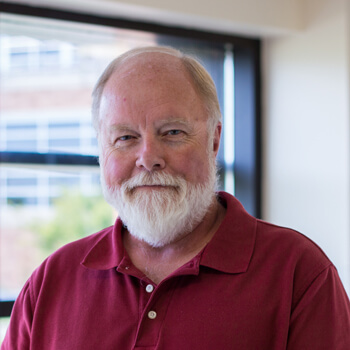 ---
Education
Ph D - Urban Education/Art Education, University of Wisconsin, Milwaukee (1997)
MS - Art Education, Southwestern Oklahoma State University (1977)
Art and Archaeology, Princeton University (1971)
---
Contributions
Stone, G. (2017). Why we teach art - or, at least, why I do LaCrosse, WI: Wisconsin Art Education Association - Art Times.
---
Presentations
Stone, G. (2016). Image and Faith: Restoring a Place for the Visual Arts. Oral Presentation. Mequon, WI.
Stone, G. (2015). We've Got It All Backwards: Changing Practice in the Art Classroom. Paper. Lawrence University, Appleton, WI.
Stone, G. (2015). Medieval Representations of the Soul: The Decorative Scheme of Autun Cathedral. Lecture. Ann Arbor, Michigan.
Stone, G. (2014). Curriculum Integration: "We can't put it together. It is together". Paper. Milwaukee, Wisconsin.
Stone, G. (2014). "Memory: The Life and Work of Charles Burchfield". Paper. Ann Arbor, Michigan.
Stone, G. (2013). "Grace is an Absence in Which There Exists a Presence". Paper. Ann Arbor, Michigan.
---
Research Interests
Art education philosophy and history
Aesthetics, particularly German Romanticism and its application to art education
---
Teaching Interests
Connect with a Counselor
Please select the area that best describes you from the options below.