Make a joyful noise
From the passionate belting of the psalmists to the angels announcing our Savior's birth, the Scriptures are littered with examples of God's people boldly proclaiming His great works through song. Fitting then that we carry on the practice today. By lifting our voices and musical talents to the Lord during worship, we honor Him and stir others to know Him better. And behind every jubilant congregation is someone—like you—guiding the worship and offering up their musical talents in service to Him.
Through the Master of Church Music degree, you'll be encouraged to strengthen your theological knowledge and grow as a church musician so that you can better guide and enhance others' worship. Our graduate program is designed to be completed exclusively in summer sessions, or in combination with evening sessions. This allows us to meet your needs outside of the traditional academic year, while still providing the beneficial personal interaction with the faculty. You'll be able to choose from three areas of emphasis: organ, choral, and handbells. And even though our courses are taught from a distinctly Lutheran perspective, all denominations are always welcome.
Through this master's program, you'll not only perfect your musical abilities, you'll deepen your understanding of how music ought to relate to theology, specifically in a worship setting. With the combination of these two areas of expertise, you'll grow in your ability to shape meaningful worship experiences for parishioners. What will your course work look like? Some courses will focus on areas like music theory, arranging, and composing. Others will prepare you for leadership roles in conducting and directing choirs or instrumental groups. Towards the end of your education, you'll be asked to demonstrate a knowledge of liturgical music practices, musical forms, and the history of music in the church.
Concentrations / Specializations
In addition to our main and online campuses, Concordia has nine center locations which offer accelerated undergraduate and graduate programs close to where you live and work.
To gain "degree seeking" status, you must
complete a qualifying audition, pass MUS 541 Graduate Theory Review course or MUS 642 Form and Analysis
submit a written examination in General Music History, and
have a minimum GPA of 3.0 for the last two years (or last 48 credit hours) of undergraduate work
To gain "candidacy" status, you must
successfully complete 24 hours of coursework in the degree with a GPA of 3.0 or better
pass the Qualifying Audition, Theory and History examinations
All students must have achieved candidacy status before registering for MUS 591 Practicum or MUS 599 Recital/Concert.
Career Paths
Director of Church Music
Organist
Parish Choir Director
Church Worker
Graduate Application Steps
These programs have a minimum undergraduate GPA requirement of 3.00.
Admissions Process for Graduate School
Application (Please Submit the Following):
Application form available at: www.cuw.edu/apply
Non-refundable application fee
One page essay describing your reason for obtaining a graduate degree
Résumé of your education and employment experience
Two signed letters of recommendation using the Recommendation Form
(recommendation letters on letterhead may also be submitted)
All official transcripts leading to your bachelor's degree
Please note:
Graduate entrance exams such as the GRE are not required
If you have completed graduate level classes in the last seven years and wish to have them evaluated for possible transfer, please contact your admissions counselor for more information on transferring graduate credits
International students should contact the Office of International Student Services at international.admissions@cuw.edu for additional application requirements

Evaluation
When an applicant's file is complete, the file is forwarded to the Admission Committee for review.


Admission
If the student is admitted, an acceptance letter will be mailed to the student and the student's Falcon One Student ID number. Password information to access my.cuw.edu will be sent separately from the Information Technology office. Your advisor will be able to give you information regarding completion of the required student orientation before you begin your first class.
Non-Degree Seeking Graduate Students
Please complete the Non-Degree Application at www.cuw.edu/apply
Non-degree applicants only need to submit an application to begin admission review; however academic transcripts may be requested to complete our review
Contact Us
For additional information, please contact the Graduate Admission Office at graduate.admission@cuw.edu or 262.243.4300.
Associate Professor
Office: R109C
Phone: (262) 243-4241
Email: alexa.doebele@cuw.edu

Bio
Dr. Alexa Doebele is associate professor of music and Director of Choral Activities at Concordia University Wisconsin, where she conducts Kammerchor, Selah, and the Chapel Choir, in addition to teaching undergraduate and graduate courses in music education, conducting, and choral literature. She joined the CUW faculty in 2009, having taught previously at the University of Wyoming, the University of Colorado, and Front Range Community College. She is a ten-year veteran of K-12 music education, most recently at Iver C. Ranum High School in Denver, Colorado. She is a frequent clinician, adjudicator, and guest conductor, and is active as an editor of choral music. Prior to her arrival in Wisconsin, Dr. Doebele recently served as the Director of Music at Holy Cross Lutheran Church in Wheat Ridge, Colorado. She is also active as both a solo and choral singer, most recently with Vox Antiqua, a newly-formed early music ensemble for which she is also the artistic director, and previously with the Milwaukee Choral Artists, the Colorado Conductors' Chorus, the Ars Nova Singers, St. Martin's Chamber Choir, the Boulder Chorale, the Littleton Chorale, and the Colorado Symphony Chorus. Dr. Doebele can be heard as a featured soloist with the Ars Nova Singers on the CDs I Heard a Voice and blue true dream, and she has performed solo and choral works with them on tour in Santa Fe, NM, Washington, DC, and Vancouver, Canada. She completed a bachelor's degree (double major in vocal performance and German language and literature) at Washington University in St. Louis and her Master of Music Education and Doctor of Musical Arts degrees at the University of Colorado.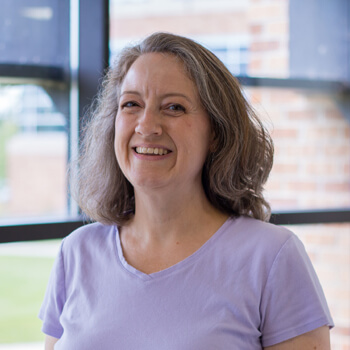 ---
Education
DMA - Choral Conducting and Literature, University of Colorado (2009)
MME - Music Education, University of Colorado (1993)
BM - Vocal performance; German language and literature, Washington University (1990)
---
Contributions
Grives, S. (2016). Choral Reviews: Music for the Holiday Season, A Virtual Reading Session (Part 1 of 2) 56 (11, pp. 11). Oklahoma City, OK: Choral Journal.
Doebele, A. (2016). Nimm mich mir by J. S. Bach (15-94410). (pp. 15-94410). Indianapolis, IN: Colla Voce Music. http://www.collav...
Copeland, P. (2015). Evernote for Every Choir, Composer, Classroom, and Conductor 56 (1, pp. 1). Oklahoma City, OK: Choral Journal.
---
Presentations
Doebele, A. (2017). What Do You Mean Vowels Have Pitch?. Lecture. Wausau, WI.
Doebele, A. (2016). The Vocational (and Avocational) Role of Music in the Liberal Arts Curriculum. Oral Presentation. Mequon, WI, USA.
---
Research Interests
Choral music of the German Baroque
Choral music of the English Renaissance
---
Teaching Interests
Conducting choral ensembles
Teaching conducting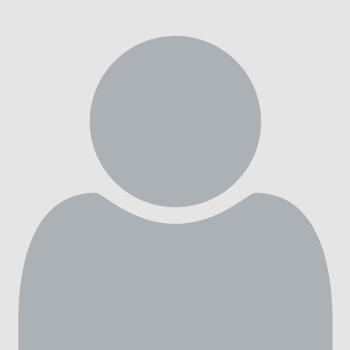 ---
Education
Organ Performance, Northwestern University (2008)
Assistant Professor
Office: LU109B
Phone: (262) 243-4289
Email: lynn.little@cuw.edu

Bio
Lynn Little teaches music theory, aural training, and keyboard skills. Her areas of interest include music theory pedagogy, composition, keyboard performance, and the music of J.S. Bach.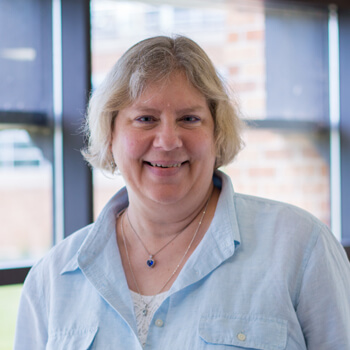 ---
Education
Music Performance - Piano, Indiana University (1981)
Music Performance - Piano, Augustana College (1979)
Music Education, Augustana College (1979)
---
Research Interests
J.S. Bach
Music and semiotics
---
Teaching Interests
Music Theory/Aural Training
Form and Analysis
Connect with a Counselor
Please select the area that best describes you from the options below.