Impact one of the world's largest industries
Health care is one of the world's largest and fastest-growing industries, providing some of the best opportunities for business-minded professionals. Our MBA in Health Care Administration will help you develop the skillset you need to oversee budgeting, human resources, public policy, and risk management. Develop your critical business skills for work in this exciting field.
Our MBA in Health Care Administration will enhance your expertise in a way that gives you the ability to address the challenges of health care beyond the borders of this country. But first, we want you to know that we understand the importance of flexibility when it comes to furthering your education. That's why we've designed this program specifically to suit the schedule of a busy working professional. You'll have the option of taking your courses at a location that's most convenient for you, whether it's at our main campus in Mequon, at one of our off-site centers, or online.
With an MBA in Health Care Administration, you'll better understand health care organizations and how to work with insurance companies. You'll also be prepared to handle the challenges that may arise with budgeting, human resources, and public policy issues. You'll gain expertise in the field as you learn from experienced faculty, develop a work portfolio to present to potential employers, and have the opportunity to complete an internship in the field. Plus, you'll also come out a stronger leader with increased financial competence, better writing abilities, and strategic problem-solving skills so you can be equipped to make the most impact - wherever you serve in the health care industry.
Concentrations / Specializations
Health Care Administration Dual-Degree with Upper Austria University of Applied Sciences
Licensure / Certifications
In addition to our main and online campuses, Concordia has nine center locations which offer accelerated undergraduate and graduate programs close to where you live and work.
Appleton
Beloit
Green Bay
Kenosha
Madison
Mequon
Midtown
Miller Park Way
Online
Waukesha
Graduate Application Steps
These programs have a minimum undergraduate GPA requirement of 3.00.
Admissions Process for Graduate School
Application (Please Submit the Following):
Application form available at: www.cuw.edu/apply
Non-refundable application fee
One page essay describing your reason for obtaining a graduate degree
Résumé of your education and employment experience
Two signed letters of recommendation using the Recommendation Form
(recommendation letters on letterhead may also be submitted)
All official transcripts leading to your bachelor's degree
Please note:
Graduate entrance exams such as the GRE are not required
If you have completed graduate level classes in the last seven years and wish to have them evaluated for possible transfer, please contact your admissions counselor for more information on transferring graduate credits
International students should contact the Office of International Student Services at international.admissions@cuw.edu for additional application requirements

Evaluation
When an applicant's file is complete, the file is forwarded to the Admission Committee for review.


Admission
If the student is admitted, an acceptance letter will be mailed to the student and the student's Falcon One Student ID number. Password information to access my.cuw.edu will be sent separately from the Information Technology office. Your advisor will be able to give you information regarding completion of the required student orientation before you begin your first class.
Non-Degree Seeking Graduate Students
Please complete the Non-Degree Application at www.cuw.edu/apply
Non-degree applicants only need to submit an application to begin admission review; however academic transcripts may be requested to complete our review
Contact Us
For additional information, please contact the Graduate Admission Office at graduate.admission@cuw.edu or 262.243.4300.
Program Director, Assistant Professor
Email: carrie.cochran@cuw.edu

Bio
Carrie E. Buri is an Assistant Professor, and Director of the MBA Program, US and International in the Batterman School of Business. Throughout her 15 years in higher education, Dr. Buri has served in many integral roles that include a wide range of activities such as admissions, student services, marketing, faculty and curriculum development and assessment, online teaching and learning, and international program development. Dr. Buri has lead the design and development of ground-based and online undergraduate and graduate programs for adult instruction and the MBA program both domestic and abroad.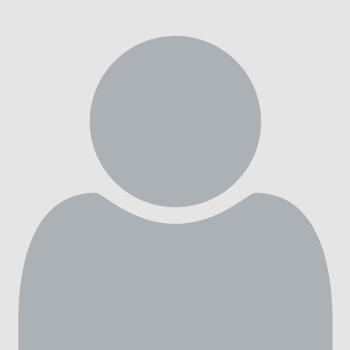 ---
Education
EDD - Educational Leadership, Edgewood College (2010)
MS - Counseling-School, Concordia University Wisconsin (2004)
MBA - MBA, Concordia University Wisconsin (2017)
BA - Management and Communications, Concordia University Wisconsin (2001)
Quality Improvement Specialist, Madison Area Technical College (1997)
---
Research Interests
Adult Teaching and Learning Theories and Practice
Impact of Education Technology on Globalization
---
Teaching Interests
Business, Human Resources, Inernational Business, Organizational Behavior
Marketing and Communications, Reaserch Writing, Social Media
Assistant Professor
Office: LU 203 O
Phone: (262) 243-4482
Email: erik.hollander@cuw.edu

Bio
Erik Hollander teaches Business classes for undergrad and graduate; as well as healthcare courses in the graduate program. His research focuses on scholarship of teaching and learning. He has provided guest lectures in Austria and several community opportunities.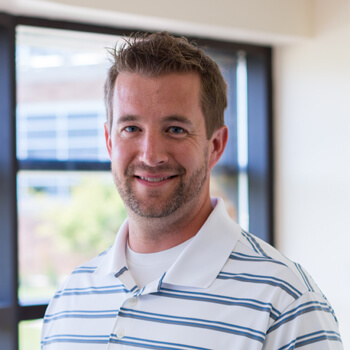 ---
Education
EDD - Organizational Change and Leadership, University of Southern California (2020)
MBA - Healthcare Administration, Concordia University Wisconsin (2011)
BS - Business Management, Cardinal Stritch University (2009)
---
Contributions
Hollander, E. & Maase, G. (2017). The Effects and Impacts of Remedial Mathematics Integrated into a Core, Entry-Level Business Class using an Early Intervention Strategy to Increase Future Student Success at Concordia University Wisconsin Aachen: Shaker Verlag.
---
Presentations
Hollander, E. & Masse, G. (2017). The Effects and Impact of Remedial Mathematics Integrated into a core, entry-level Business class using an early intervention strategy to increase future student success at CUW. Lecture. Steyr, Austria.
---
Research Interests
Healthcare (Costs, Quality and Value)
Generational Workforce / Young Professionals
---
Teaching Interests
Small Business Administration
Healthcare Administration
Connect with a Counselor
Please select the area that best describes you from the options below.