Design your future
You want the hands-on, practical experience of a technical college and the well-rounded, faith-based education of a Lutheran liberal arts university. Our interior design program will give you both. It's a unique opportunity: you have the chance to graduate with both an associate degree and bachelor's degree through our co-op program with Milwaukee Area Technical College (MATC). Plus, Concordia University Wisconsin is the only school in the Concordia system to offer an Interior Design program.
Because we want you to have every opportunity to develop your skills, CUW has partnered with Milwaukee Area Technical College (MATC) to develop this bachelor's degree. This cooperative program allows you to receive a well-rounded, liberal arts education in addition to interior design training. Most of your classes (including all of your core requirements, over half of your major, and your minor) will take place right on the CUW campus. In order to enhance your career options, we highly encourage you to choose a complementary minor in business or art. Students selecting the Business minor should work closely with their advisor regarding appropriate core course choices. If you'd like specific information about MATC courses, please visit MATC's website.
You can choose to complete your studies via two different routes. You may complete the MATC coursework first and then transfer those courses to CUW in order to complete your BA degree. Or you may opt to spread out the MATC courses over your four-year experience. Either way, you'll receive quality education from both schools to support and enhance your learning. So, what about the content of this program? You'll get to explore manual and computer-aided design (CAD) drawing, textiles, residential and commercial planning, spatial relationships and trends in interior design. Whether you go on to work as an interior designer, a design consultant or a showroom designer, you'll have the foundation and skillset you need to design your future in the industry.
In addition to our main and online campuses, Concordia has nine center locations which offer accelerated undergraduate and graduate programs close to where you live and work.
Undergraduate Application Steps
It's time to help you become a Falcon! Just follow these simple steps to complete your application.
For first-time freshman:
Submit your online application  
Submit the Common Application
Have your school send your official high school transcripts. Transcripts may be mailed or sent via a transcript processing service to:

Concordia University Wisconsin
Admissions Office
12800 N. Lake Shore Dr.
Mequon, WI 53097


Send your official ACT or SAT scores.
Scores on your high school transcript will be considered official. If your school does not put scores on transcripts, please contact ACT at www.act.org or College Board at www.collegeboard.org.
For transfer students:
Submit your online application
Submit the Common Application
Submit official transcripts from all colleges/universities attended
*Transfer students with less than 60 college credits completed will also submit official high school transcripts. Students who have less than 30 college credits also need to submit official ACT or SAT scores. Scores on your high school transcript will be considered official.
Minimum Requirements
A minimum GPA of a 2.5/4.0 (C average) or higher
ACT composite of 18 or above
SAT equivalent of 940 or higher for combined math and evidence-based reading and writing (for tests taken after March 2016).  
*If your GPA or ACT score falls below the minimum for acceptance, your admissions counselor may ask you to retake the test or supply additional documents, such as an essay or letters of recommendation, to complete the application.
Required Academic Coursework in High School
A minimum of 16 units of high school (secondary school) work is required, of which at least 11 should be in basic liberal arts areas. Units should be distributed as follows:
English: At least three units, but four are strongly recommended.
Mathematics: Two units of college-prep math, preferably one each in Algebra and Geometry.
Natural Science: Two units, preferably one each in Biology, Physics or Chemistry.
Social Studies: Two units, preferably one each in world history and American history.
Liberal Arts: Two units of the same foreign language or additional units in one or more of the other listed subjects or in fine arts.
Other Electives: Five units from any area of academic study, but ideally from the areas listed above.
German or Latin is recommended for pre-seminary students.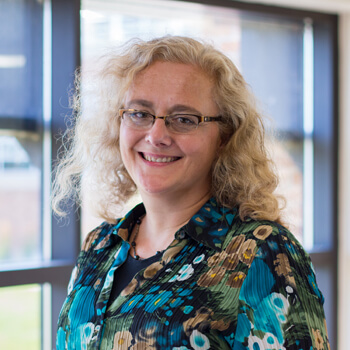 ---
Education
Fiber Art & Drawing, The School of the Art Institute of Chicago, IL (1993)
Fiber Art & Drawing, The School of the Art Institute of Chicago, IL (1997)
Department Chair - Art, Professor
Phone: (262) 243-2611
Email: gaylund.stone@cuw.edu

Bio
Gaylund Stone teaches studio classes (painting, stained glass, calligraphy) and classes in art history, aesthetics, and art education. His paintings (both acrylic and oil) use the landscape as a device for depicting the invisible aspects of faith, thought and feeling. His academic research centers on the philosophy and history of art education.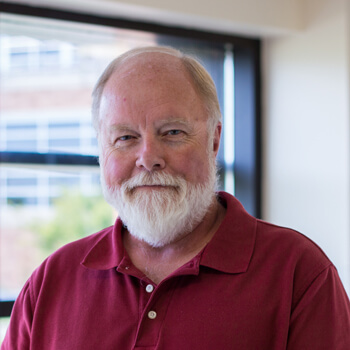 ---
Education
Ph D - Urban Education/Art Education, University of Wisconsin, Milwaukee (1997)
MS - Art Education, Southwestern Oklahoma State University (1977)
Art and Archaeology, Princeton University (1971)
---
Research Interests
Art education philosophy and history
Aesthetics, particularly German Romanticism and its application to art education
---
Teaching Interests
Connect with a Counselor
Please select the area that best describes you from the options below.