Reading is the gateway to the world
Open up gateways to a lifetime of learning and opportunity by becoming a literacy leader. The graduate Literacy program at Concordia is a flexible, relevant, and transformative program that will inspire you in your professional and personal pursuits.
Literacy is the foundation of learning and the gateway for an enriched life of learning. It is an important tool for self-understanding and expression. It is a true expression of humanity. However, today we are seeing great challenges in our education systems related to literacy. This program will empower you to address these challenges and help all students be at their best. Your faculty will bring a treasure trove of real life experience and cutting edge research to your classes. What's more - this program seeks to guide you into a transformative educational experience that will open up new insights and a refreshed passion for your field.  Students can study with the schedule that fits them best, as we offer a variety of flexible options, including online.
By enrolling in this program you will be given a toolbox through which you can create lifelong learners and tailor literacy interventions to each child's ability. You'll gain insight into the link between speaking, listening, writing, and reading and be able to implement those nuanced insights as you design effective K-12 reading programs. Most of all, you'll gain a great appreciation for the "big picture" surrounding literacy and feel inspired to make a positive difference in the lives of learners.
Licensure / Certifications
#1316 Reading Teacher License (Wisconsin) #5017 Reading Specialist (Wisconsin)
In addition to our main and online campuses, Concordia has nine center locations which offer accelerated undergraduate and graduate programs close to where you live and work.
Appleton
Green Bay
Madison
Mequon
Miller Park Way
Online
Waukesha
Entrance Requirements:
Bachelor's degree from a regionally accredited college/university
Minimum undergraduate GPA of a 3.0 for full acceptance.
For #1316 Reading Teacher License, a teaching license and 2 years of teaching experience are required.
For Reading Specialist-WI #5017 License:
Prerequisite: #1316 license, and Professional Educator License
Career Paths
Reading Teacher
Reading Specialist
Academic Coach
Interventionist
Previous Student Thesis Titles
The importance of fluency on comprehension in upper elementary students
Literature circles and engagement of struggling readers
The effects of feedback on reading interventions
Literacy Practicum
Literacy Internship
Graduate Application Steps
These programs have a minimum undergraduate GPA requirement of 3.00.
Admissions Process for Graduate School
Application (Please Submit the Following):
Application form available at: www.cuw.edu/apply
Non-refundable application fee
One page essay describing your reason for obtaining a graduate degree
Résumé of your education and employment experience
Two signed letters of recommendation using the Recommendation Form
(recommendation letters on letterhead may also be submitted)
All official transcripts leading to your bachelor's degree
Please note:
Graduate entrance exams such as the GRE are not required
If you have completed graduate level classes in the last seven years and wish to have them evaluated for possible transfer, please contact your admissions counselor for more information on transferring graduate credits
International students should contact the Office of International Student Services at international.admissions@cuw.edu for additional application requirements

Evaluation
When an applicant's file is complete, the file is forwarded to the Admission Committee for review.


Admission
If the student is admitted, an acceptance letter will be mailed to the student and the student's Falcon One Student ID number. Password information to access my.cuw.edu will be sent separately from the Information Technology office. Your advisor will be able to give you information regarding completion of the required student orientation before you begin your first class.
Non-Degree Seeking Graduate Students
Please complete the Non-Degree Application at www.cuw.edu/apply
Non-degree applicants only need to submit an application to begin admission review; however academic transcripts may be requested to complete our review
Contact Us
For additional information, please contact the Graduate Admission Office at graduate.admission@cuw.edu or 262.243.4300.
Program Director, Professor
Office: LU 201
Phone: (262) 243-4253
Email: steven.witt@cuw.edu

Bio
Steven Witt is a PhD scholar and researcher with knowledge in current best practice educational theory and methods. A national and international presenter with knowledge in student engagement and literacy practices. His research focus is on transformative research practices and academic coaching. He is the author of a book on Transformative research practices. Dr. Witt effectively leads a large graduate literacy program and partners with local school districts.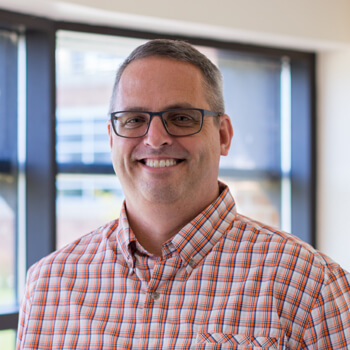 ---
Education
Ph D - Education, Curtin University (2010)
MS - Advanced Literacy, Concordia University of Austin (2004)
MA - Curriculum Studies , University of Texas (2008)
BS - Bachelor of Science in Education, Dr. Martin Luther College (1991)
---
Contributions
Witt, S. (2015). Opportunities: Transforming Educational Research and Teaching Practices (I, pp. I). Dubuque, Iowa: Kendall Hunt. http://www.kendal...
---
Presentations
Witt, S. & Moeser, E. (2016). Spreading our Lutheran Identity through Professional Development to a Diverse Community. Lecture. Concordia University Wisconsin - Mequon, Wisconsin.
Witt, S. (2016). Becoming a Teacher: An interpretive inquiry into the construction of pre-service teachers' teaching identity. Paper. Las Vegas, Nevada.
Witt, S. & Cario, C. (2015). Literacy Lessons in the 21st Century. Demonstration. Wisconsin Dells.
Witt, S. (2012). Practical strategies for emergent readers. Oral Presentation. Cardinal Stritch University.
---
Research Interests
Teaching Identity
Transformative teaching practicies
---
Teaching Interests
Literacy discourse
Academic Coaching
Connect with a Counselor
Please select the area that best describes you from the options below.