Where creativity meets strategy
Do you consider yourself an innovative and strategic person? Are you interested in communicating products to consumers that could change their lives for the better? A marketing career is something you should pursue! This program feeds both sides of your brain to give you the technical and creative skills you need as you launch your career.
When you earn your bachelor of Marketing degree from Concordia University, you'll be able to market yourself to your future company. This program covers a lot of ground, from consumer audiences and their needs to product design, packaging, pricing, advertising, selling, distribution, brand identification, and promotion. You'll study public relations – how it's used to promote and manage public perception – as well as basic advertising campaign strategies like copy, visualization, and layout. You'll learn the difference between business-to-business and business-to-consumer operations. The program also covers the digital landscape, teaching the ins and outs of web design and maintenance, and the impact of E-commerce on marketing. You'll learn marketing research methods and measurements, dip your toes into international marketing, and gain insights on how to ethically engage and interact conscientiously with the public.
After you graduate, you'll enter the workforce ready with both the technical and creative skills every marketing professional needs to know to succeed. You will know how to create and implement effective marketing campaigns by providing a foundation in the brand identification and promotion, E-commerce, web page design and maintenance, and research methods. On top of all of this, it is also probably nice to know that marketing graduates have one of the highest job placement rates in the business world.
In addition to our main and online campuses, Concordia has nine center locations which offer accelerated undergraduate and graduate programs close to where you live and work.
Career Paths
Public Relations Specialist
Marketing Manager
Market Research Analyst
Advertising Manager
Business Owner
Account Executive
Sales Manager
Undergraduate Application Steps
It's time to help you become a Falcon! Just follow these simple steps to complete your application.
For first-time freshman:
Submit your online application  
Submit the Common Application
Have your school send your official high school transcripts. Transcripts may be mailed or sent via a transcript processing service to:

Concordia University Wisconsin
Admissions Office
12800 N. Lake Shore Dr.
Mequon, WI 53097


Send your official ACT or SAT scores.
Scores on your high school transcript will be considered official. If your school does not put scores on transcripts, please contact ACT at www.act.org or College Board at www.collegeboard.org.
For transfer students:
Submit your online application
Submit the Common Application
Submit official transcripts from all colleges/universities attended
*Transfer students with less than 60 college credits completed will also submit official high school transcripts. Students who have less than 30 college credits also need to submit official ACT or SAT scores. Scores on your high school transcript will be considered official.
Minimum Requirements
A minimum GPA of a 2.5/4.0 (C average) or higher
ACT composite of 18 or above
SAT equivalent of 940 or higher for combined math and evidence-based reading and writing (for tests taken after March 2016).  
*If your GPA or ACT score falls below the minimum for acceptance, your admissions counselor may ask you to retake the test or supply additional documents, such as an essay or letters of recommendation, to complete the application.
Required Academic Coursework in High School
A minimum of 16 units of high school (secondary school) work is required, of which at least 11 should be in basic liberal arts areas. Units should be distributed as follows:
English: At least three units, but four are strongly recommended.
Mathematics: Two units of college-prep math, preferably one each in Algebra and Geometry.
Natural Science: Two units, preferably one each in Biology, Physics or Chemistry.
Social Studies: Two units, preferably one each in world history and American history.
Liberal Arts: Two units of the same foreign language or additional units in one or more of the other listed subjects or in fine arts.
Other Electives: Five units from any area of academic study, but ideally from the areas listed above.
German or Latin is recommended for pre-seminary students.
Professor
Office: LU 203 K
Phone: (262) 243-4227
Email: Brad.Condie@cuw.edu

Bio
I have taught at CU for 25 years. Prior to joining CU in 1991, I worked for 11 years in the advertising and marketing fields.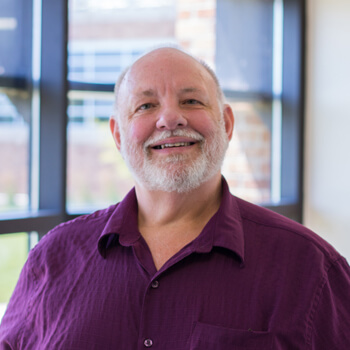 ---
Education
Ph D - Philosophy, Northwestern University (1986)
MBA - Marketing, Keller Graduate School of Management (2000)
BA - Philosophy, Wheaton College (1976)
---
Presentations
Condie, B. (2016). And the two shall become one: the merger of Concordia University Wisconsin and Concordia University Ann Arbor. Oral Presentation. Arlington, Virginia.
Cario, W., Anderson, K. & Condie, B., (2016). And the Two Shall Become One: the Merger of Two Universities. Oral Presentation. Arlington, VA.
Connect with a Counselor
Please select the area that best describes you from the options below.