Making sure every student gets a chance
Can you remember someone in your life who made a profound impact on you? Maybe when you needed it most? This program will give you everything you need to advance your career in this high-demand and highly rewarding field. We'll teach you to identify characteristics of children with disabilities, assess their individual needs, serve on an IEP team, and design intervention strategy. But truth is, there's only so much we can teach you in this program, because you'll learn so much more from the students you'll help after you graduate.
One great teacher can make a difference in the education of an extraordinary child. This program will ready you to make such a difference. You'll learn relevant teaching strategies to implement in your classroom, as well as how to incorporate new technologies that enhance instruction. You'll gain the field experience required by the of Department of Public Instruction. But it's important to note that if you wish to pursue a Cross-Categorical Special Education licensure (#1801) through the Wisconsin Department of Public instruction, you must complete a number of requisites, like practicum and portfolios. You'll also have to take – and, of course, pass – the Wisconsin Foundations of Reading Exam, for which you can find further information here.
Additionally, you'll have to successfully pass the Praxis II exam MS: Content Knowledge #5146 or #0146. DPI requires all Cross-Categorical Special Education students to declare a concentration in one of the following: Intellectual Disabilities (ID), Learning Disabilities (LD), or Emotional/Behavioral Disabilities (EBD) (students who desire licensure in another state must contact their state Department of Public Instruction). Submit your transcripts to the Program Director for review and specific curriculum requirements.
Not only can you expect to learn how to be a great teacher, you'll also learn relevant teaching strategies to implement in your classroom. You'll learn new technologies that enhance instruction and complete a practicum in your area of licensure, all while gaining the field experience required by the Department of Public Instruction.
In addition to our main and online campuses, Concordia has nine center locations which offer accelerated undergraduate and graduate programs close to where you live and work.
Minimum Undergraduate GPA of 3.0
Possess a current initial teaching license in any subject to obtain WI special education add-on licensure.
Career Paths
Special Education Teacher
Graduate Application Steps
These programs have a minimum undergraduate GPA requirement of 3.00.
Admissions Process for Graduate School
Application (Please Submit the Following):
Application form available at: www.cuw.edu/apply
Non-refundable application fee
One page essay describing your reason for obtaining a graduate degree
Résumé of your education and employment experience
Two signed letters of recommendation using the Recommendation Form
(recommendation letters on letterhead may also be submitted)
All official transcripts leading to your bachelor's degree
Please note:
Graduate entrance exams such as the GRE are not required
If you have completed graduate level classes in the last seven years and wish to have them evaluated for possible transfer, please contact your admissions counselor for more information on transferring graduate credits
International students should contact the Office of International Student Services at international.admissions@cuw.edu for additional application requirements

Evaluation
When an applicant's file is complete, the file is forwarded to the Admission Committee for review.


Admission
If the student is admitted, an acceptance letter will be mailed to the student and the student's Falcon One Student ID number. Password information to access my.cuw.edu will be sent separately from the Information Technology office. Your advisor will be able to give you information regarding completion of the required student orientation before you begin your first class.
Non-Degree Seeking Graduate Students
Please complete the Non-Degree Application at www.cuw.edu/apply
Non-degree applicants only need to submit an application to begin admission review; however academic transcripts may be requested to complete our review
Contact Us
For additional information, please contact the Graduate Admission Office at graduate.admission@cuw.edu or 262.243.4300.
Program Director, Assistant Professor
Office: S001F
Phone: (262) 243-4304
Email: wanda.routier@cuw.edu

Bio
Dr. Routier is an educator, curriculum writer, legal expert, musician, and consultant on gifted, education, disability, and technology issues. She presents workshops at professional conferences and works with the media.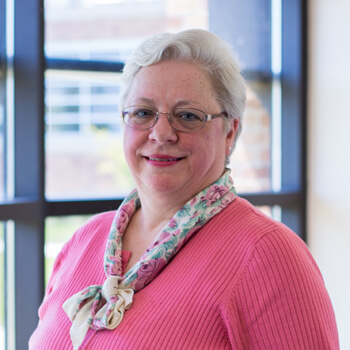 ---
Education
EDD - Child and Youth Studies, Nova Southeastern University (1993)
MA - Special Education/Hearing Impaired, Hampton University (1985)
BA - Music Education, Bluffton College (1977)
Special Education Advocacy , Marshall-Wythe School of Law, College of William & Mary (2015)
---
Contributions
---
Presentations
Routier, W. & Burns, C. (2017). Access to Higher Education: Learning in the Natural Environment. Poster. University of Cambridge, UK.
Routier, W. & Burns, C. (2017). Taking the Time: The Next Step to Adult Life . Poster. Washington, DC.
Routier, W. & Burns, C. (2017). Finding Their Place by Giving Back . Lecture. Milwaukee.
Routier, W. & Burns, C. (2017). Becoming Leaders Through Service in a Campus Community. Oral Presentation. Naperville, IL.
Routier, W. & Burns, C. (2017). Person Centered Planning in a Collaborative College Program. Oral Presentation. Wausau, WI.
Routier, W. (2017). Collaborating to Meet Student Needs on an Inclusive College Campus. Oral Presentation. Nashville, TN.
---
Research Interests
Inclusion and Post-Secondary Programming
Technology
---
Teaching Interests
Disability Law
Special Education
Connect with a Counselor
Please select the area that best describes you from the options below.