Summer Global Engagement Institute
Spend the Summer learning about the cultures and customs of the United States at a U.S. Christian University! You'll get immersed in U.S. culture through history, academics, Concordia instructors and student leaders, field trips, sports, meals together and English language training. The SGEI program includes housing, courses, activities and food for two weeks at Concordia University, Wisconsin, United States.
Opportunities
Year in review
The World Cup Soccer Tournament wasn't the only international event this summer, as Concordia University Wisconsin again hosted high school students from Japan and Uruguay for intensive English and Culture Programs, as well as science camps in the university's environmental center.
Japanese students from Kashiwa work alongside Concordia professors and students to test the rivers in the Milwaukee area. Students took water samples and surveyed fish species.
Students from Keiai high school take a break from their English classes to swim in lake Shawano!
International and American students study chemistry and medicine in Concordia's Pharmacology department.
Students from Montevideo, Uruguay meet Santiago Urrutia Lausarot, a famous racecar driver from their home country. Students received a tour of Santiago's garage and saw the race.
International and American students work together to create the tallest tower in the team-building exercise called "The Marshmallow Challenge".
Immerse yourself
Learn Concordia's unique history and educational environment
Experience Concordia's Lutheran beliefs and practices
Learn about our continuing education programs
Meet a variety of Concordia faculty and students
Develop leadership abilities
Develop intercultural communication skills
Learn the differences in education between your country and the United States
Develop better English speaking and writing
Discuss cultural differences and similarities in a safe, comfortable setting
Learn the history of the United States especially within the Great Lakes area
Enjoy excursions in cities like: Milwaukee, Detroit, Chicago, Mequon, and Ann Arbor
Milwaukee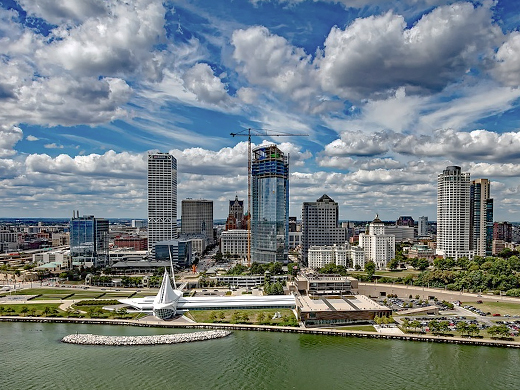 Located on the shores of Lake Michigan. Milwaukee is a cultural hub of the United States' Midwest region. Explore the attractions in Milwaukee, and dine at some of the best restaurants in Wisconsin! Excrusions Include: Milwaukee Art Museum, Historic Third Ward, Milwaukee Lakefront, Milwaukee Ale House, Sprecher's Brewery Tour, and Miller Park; home of the Brewers.
Detroit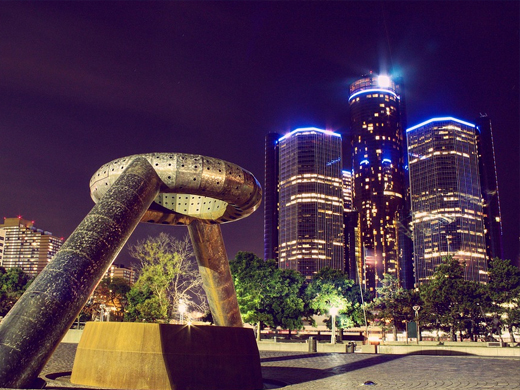 Experience the local culture and food of Detroit. The SGEI tour will include trips to Detroit's downtown area where you will learn about how this city has integrated cultures from all over the world. Additionally, learn about the automobile industry in the city where many car companies are founded. Excursions include: The Henry Ford Museum, Belle Isle Park, Comerica ball park, Detroit Institute of the Arts, and the Eastern Market.
Chicago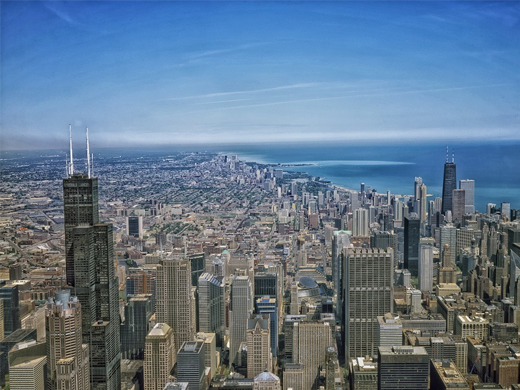 As the United States' 3rd Largest city, Chicago is one of the most internationally recognized cities in the world and offers food and entertainment from many different countries and cultures. During your time in SGEI, you will explore the Chicago downtown, learn about Chicago's history, take a boat ride on the Chicago River, and visit other destinations. At the end of your trip, we will take you to Giordano's to try authentic Chicago-style pizza. Excursions include: Shedd Aquarium, Field Museum, Adler Planetarium, Millennium Park, Cloud Gate, The Willis Tower, and Giordano's Pizzeria.
What to expect:
Small groups of 15-25 students, from around the world, with a variety of academic pursuits, will come together to experience the United States through a Christ-centered university. Knowledge of English will vary from beginner to advanced-intermediate. They will be guided through interactive courses by university professors and engaged on many levels, developing critical thinking skills as they work on objectives together with American Concordia students using English to communicate. Interaction with one another throughout the camp will help develop speaking and listening abilities.
What's included?
These trips are comprehensive, true American cultural and academic immersions, the price includes:
Global Leaders
Making friends and making a difference
Global Leaders are Concordia students who are interested in learning about new cultures and helping international students practice English. Global Leaders come from a variety of majors on campus and are happy to answer any questions SGEI participants have about life in the United States or at Concordia University.
If you are a current Concordia student and you're interested in our Global Leaders program, please contact Daniel.Wagner@cuw.edu for more information.
Contact us
Contact the SGEI Program Director: