Career night for CUW students
Concordia University Wisconsin (CUW) is hosting a Career Night at its five Milwaukee area accelerated learning centers on March 19 at 6 p.m. for individuals who want to learn more about how they can invest in their future and expand their career opportunities. Advance Your Career, Discover Your Calling is the theme of this event. Speakers will discuss ways for participants to be difference makers at their companies and provide tips on finding meaningful work.
The Mequon Center is located at 12800 North Lake Shore Drive in Mequon; the Miller Park Way Center is at 1670 Miller Park Way in Milwaukee; the Milwaukee Midtown Center is at 4151 North 56th Street; the Waukesha Center is at N14W23777 Stone Ridge Dr. – Suite 209 in Waukesha just off I-94; and the Kenosha Center is located off Highway 50 just east of I-94 across from the Aurora Medical Center.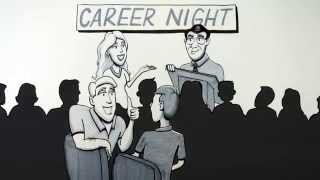 Prospective students will have the opportunity to talk with CUW admission counselors to learn more about admission requirements, financial aid, program and degree options, and can tour the Center.
"It is our passion to not only educate but to partner with people as they aspire to advance their career and discover their calling," said Rochelle Regenauer, executive director of Centers and Accelerated Programs. "Making a career meaningful has a huge impact on how we live and how we feel about our life and work."