Learning Never Stops
It's great that we live in an age when it's easier than ever for adults to continue their education, and we want to empower you to help them thrive. Adults learn differently than children do. This program will help you learn strategies geared toward making you a strong educator focused on helping adults achieve their unique goals.
You might be surprised by how many opportunities present themselves to fostering adult learning within a professional setting – whether you're in the business world, at a non-profit or governmental organization, or wherever. This five-course sequence will teach you valuable information about the discipline of adult learning and continuing/community education in multiple contexts.

To be clear, you'll want to know that everything beyond K-12 can be considered adult education. Start with EDG 963 Foundations and/or EDG 964 The Adult Learner, which familiarize you with the breadth of learning in adulthood. The next two courses – EDG 965 Program Planning and  EDG 966 Strategies for Teaching and Learning – will teach you how to develop an overall plan for a program and then help you develop a unit or a course for adult learners (within a context of your choice). The final course - the last course you would take -  provides an overview of leadership and administration of adult and community education from a servant leadership perspective. This program is only available online, giving you exposure to many of the adult learning opportunities today, especially those available online.

Each course runs for eight weeks in a collaborative format, which means you and all your fellow students will proceed together, week to week, as you move through the program. Instead of tests for learner evaluation, this program emphasises projects and papers which enable you to connect and apply what you bring to the program with what you learn in the courses.
Educator discounts
Students at one of our many Preferred Educational Partnership Schools can join a cohort at Concordia in the area of education and get 24% off of their tuition.
Educators currently working in a Christian K-12 school may receive a 25-percent tuition discount on any graduate-level education program or course.
You will emerge from this program equipped with relevant, practical strategies for opening up a world of learning for educating adults and your community.
In addition to our main and online campuses, Concordia has nine center locations which offer accelerated undergraduate and graduate programs close to where you live and work.
Career Paths
Educational Leader
Administrator in Business, Non-profit, or other settings
Graduate Application Steps
These programs have a minimum undergraduate GPA requirement of 3.00.
Admissions Process for Graduate School
Application (Please Submit the Following):
Application form available at: www.cuw.edu/apply
Non-refundable application fee
One page essay describing your reason for obtaining a graduate degree
Résumé of your education and employment experience
Two signed letters of recommendation using the Recommendation Form(recommendation letters on letterhead may also be submitted)
All official transcripts leading to your bachelor's degree
Please note:
Graduate entrance exams such as the GRE are not required
If you have completed graduate level classes in the last seven years and wish to have them evaluated for possible transfer, please contact your admissions counselor for more information on transferring graduate credits
International students should contact the Office of International Student Services at international.admissions@cuw.edu for additional application requirements

Evaluation
When an applicant's file is complete, the file is forwarded to the Admission Committee for review.


Admission
If the student is admitted, an acceptance letter will be mailed to the student and the student's Falcon One Student ID number. Password information to access my.cuw.edu will be sent separately from the Information Technology office. Your advisor will be able to give you information regarding completion of the required student orientation before you begin your first class.
Non-Degree Seeking Graduate Students
Please complete the Non-Degree Application at www.cuw.edu/apply
Non-degree applicants only need to submit an application to begin admission review; however academic transcripts may be requested to complete our review
Contact Us
For additional information, please contact the Graduate Admission Office at graduate.admission@cuw.edu or 262.243.4300.
CELT Director, Associate Professor
Office: Rincker Hall R008
Phone: (262) 243-4283
Email: elizabeth.evans@cuw.edu

Bio
Elizabeth Evans serves as the Director of the Center for Excellence in Learning and Teaching and the program director of the Graduate Education certificate in Adult and Community Education. She has worked at Concordia since 1998, including work with adult learners and curriculum for 14 years in the accelerated learning program. She serves as an HLC Peer Reviewer and supports the advancement of assessment of student learning at the program level at CU. Her career experience prior to Concordia was in the insurance industry and non-profit community organizations.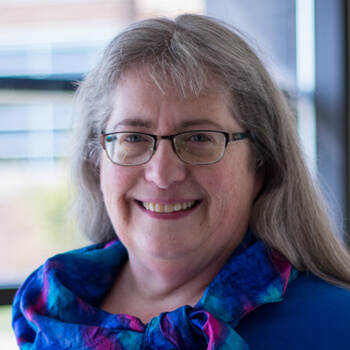 ---
Education
Ph D - Urban Education, Adult and Continuing Education Leadership, University of Wisconsin - Milwaukee (2010)
MS - Administrative Leadership of Adult and Continuing Education, Human Resource Development, University of Wisconsin - Milwaukee (1995)
BS - Sociology/Social Work, Carroll University (1980)
---
Contributions
Evans, E. (2017). Quality Improvement in Student Learning Outcomes Assessment: Faculty Learning, Collaboration, Engagement, and Transparency 29 (3, pp. 3). Jossey-Bass, San Francisco, CA: Assessment Update: Progress, Trends and Practices in Higher Education/ Jossey Bass Wiley Periodical.
Evans, E. (2012). Faculty engagement in program-level outcomes assessment: A learning process. In J. E. Groccia & L. Cruz (Eds.), To Improve the Academy: Resources for Faculty, Instructional and Organizational Development, 31, (pp. 37-52). San Francisco, CA: Jossey-Bass. 31 Jossey-Bass, San Francisco, CA: To Improve the Academy: Resources for Faculty, Instructional and Organizational Development; Jossey-Bass.
---
Presentations
Evans, E. (2017). Faculty Work Well-being and Work Engagement Survey, Pilot. Poster. Concordia Faculty Scholarship Week Poster Session. Mequon Campus.
Evans, E. (2017). (60 minute Workshop) Indicators of "Good Practice" in Program Assessment: Faculty Collaborating for Quality Outcomes and Tools, Meaningful Evidence, Improvement and Transparency. Oral Presentation. Assessment Institute at Indianapolis . Indianapolis, IN.
Evans, E. (2013). Higher Education Faculty as Learners: Engagement in Program-Level Outcomes Assessment. Oral Presentation. AAACE Annual Conference Nov 5-8, 2013. Lexington, KY.
Evans, E. (2013). Invited Panelist: The DQP and Assesment of Student Learning - Successes and Challenges. Oral Presentation. DQP Consortium Meeting August 1-3, 2013. Indianapolis, IN.
---
Research Interests
Higher education faculty work
Adult spiritual development
---
Teaching Interests
Adult and Community Education Leadership
Human Dynamics of Organizations and Change
Connect with a Counselor
Please select the area that best describes you from the options below.