Pursue all that a physical health career has to offer
You like working out, athletics, and overall physical wellness. In fact, you'd love a career that deals with all those elements. But you don't want to be locked into one specific kind of career within the field of physical health (at least, not yet). applied exercise science gives you the flexibility you're looking for. It is broad enough to apply to a variety of areas and you can always use it in preparation for future doctoral studies. Most other programs train you for a very specific role; Applied Exercise Science gives you the foundational tools to fit a wide range of jobs and academic paths. So, what is this program in a nutshell? The study of human motion.
Get More Information from Our Admissions Team
Learn more about our Master of Science in Applied Exercise Science. Request more information and we'll send everything you need - straight to your inbox.
Financial Aid, Admissions and Program Details
By subscribing to updates, you'll get notifications about important program information including how and when to apply. Our admissions team will follow up with you shortly.
The main content of this program will revolve around exercise physiology and applied kinesiology. Exercise physiology is the biology behind human functioning, while applied kinesiology is the mechanics of motion. Research will become one of your closest friends. Your goal in studying the research is to apply head knowledge toward enhancing physical performance, injury prevention, and the treatment/prevention of chronic disease.
As simple as it may seem to walk and exercise, the human body is miraculously complex. By selecting this program, you can anticipate gaining a thorough understanding of the science behind exercise. Would you like a sneak peak? The curriculum delves into neuromuscular, cardiorespiratory, and bioenergetics research. In order to prepare for a variety of career options, you will be trained in critical thinking, research skills, and communication skills. Now that you've got an idea of the curriculum, let's talk about the format. This program follows a "blended" learning model of online and face-to-face classes. At the end of your studies, you will be asked to complete a thesis or capstone project in an area that captures your interest. If all goes according to plan, you can expect to graduate in two years.
Undergraduate degree in an Exercise Science related field, or at least a full year of anatomy & physiology and one semester of Exercise Physiology. GRE not required.
Graduate Application Steps
These programs have a minimum undergraduate GPA requirement of 3.00.
Admissions Process for Graduate School
Application (Please Submit the Following):
Application form available at: www.cuw.edu/apply
Non-refundable application fee
One page essay describing your reason for obtaining a graduate degree in applied exercise science and your plans for being successful in a blended learning environment (blended learning is defined as: The utilization of a combination of online learning and face-to-face learning within the same course).
Résumé of your education and employment experience
Two signed letters of recommendation using the Recommendation Form(recommendation letters on letterhead may also be submitted)
All official transcripts leading to your bachelor's degree
Please note:
Graduate entrance exams such as the GRE are not required
If you have completed graduate level classes in the last seven years and wish to have them evaluated for possible transfer, please contact your admissions counselor for more information on transferring graduate credits
International students should contact the Office of International Student Services at international.admissions@cuw.edu for additional application requirements

Evaluation
When an applicant's file is complete, the file is forwarded to the Admission Committee for review.


Admission
If the student is admitted, an acceptance letter will be mailed to the student and the student's Falcon One Student ID number. Password information to access my.cuw.edu will be sent separately from the Information Technology office. Your advisor will be able to give you information regarding completion of the required student orientation before you begin your first class.
Non-Degree Seeking Graduate Students
Please complete the Non-Degree Application at www.cuw.edu/apply
Non-degree applicants only need to submit an application to begin admission review; however academic transcripts may be requested to complete our review
Contact Us
For additional information, please contact the Graduate Admission Office at graduate.admission@cuw.edu or 262.243.4300.
Greg Ehlers Ed.D., LAT, ATC, CSCS
Department Chair - Health & Human Performance, Associate Professor
Office: Field House 023
Phone: (262) 243-4278
Email: greg.ehlers@cuw.edu

Bio
Dr. Ehlers joined the faculty of Concordia University Wisconsin in August, 2010. He received his doctoral and master's degrees from Northern Illinois University and his bachelor's degree from San Jose State University. Dr. Ehlers is a Licensed Athletic Trainer and Certified Strength and Conditioning Specialist. Prior to Concordia University, he worked for Medtronic, Inc., the University of Wisconsin and Northern Illinois University. He teaches in the Exercise Physiology, Athletic Training Education and Applied Exercise Science programs.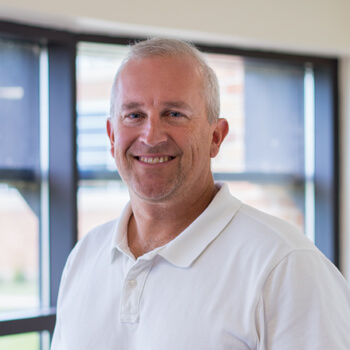 ---
Education
EDD - Adult Learning/Education, Northern Illinois University (2006)
MS - Exercise Physiology/Fitness Leadership, Northern Illinois University (1998)
BS - Physical Education/Athletic Training, San Jose State University (California State University System) (1994)
---
Research Interests
Performance Improvement Strategies
Teaching and Learning
---
Teaching Interests
Exercise Physiology
Nutrition
Professor
Office: Field House F023A
Phone: (262) 243-4228
Email: lois.mueller@cuw.edu

Bio
Lois has spent her entire career at Concordia University Wisconsin where she has served in many capacities including teaching, coaching and administration. Currently Lois teaches in the undergraduate area of kinesiology including courses in exercise physiology, biomechanics, psychology of sport and motor development. She also teaches a graduate course focusing on sociological aspects of sport with particular emphasis on gender. The relationship between movement and brain function and the meaning found in physical activity are areas of special interest. A native of West Allis, Wisconsin, Lois earned her Bachelor's Degree from Carthage College in Kenosha, Wisconsin and her Master's Degree from State University of New York at Brockport. Greeley, Colorado was her home for a few years as Lois did her doctoral work at the University of Northern Colorado.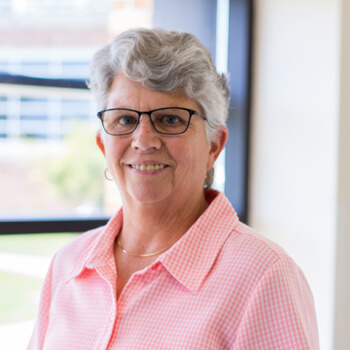 ---
Education
EDD - Psychological Kinesiology - Physical Education, University of Northern Colorado (1988)
MS - Philosophy of Sport - Physical Education, State University of New York (1982)
BA - Physical Education, Carthage College (1978)
---
Research Interests
Enhancing learning through movement.
The evolving role of physical education in schools.
---
Teaching Interests
The role of physical activity throughout the lifespan.
The joy and meaning found in sport and physical activity.
Professor
Phone: (262) 243-4255
Email: reid.nelson@cuw.edu

Bio
Dr. Reid Nelson, a professor of Exercise Physiology, received his PhD in Kinesiology/Exercise Physiology from the University of Minnesota. He is a 30 year member of the American College of Sports Medicine (ACSM) and holds that organizations highest professional, clinical credential as a Program Director for Preventive and Rehabilitative programs. He has been at Concordia for the past 15 years.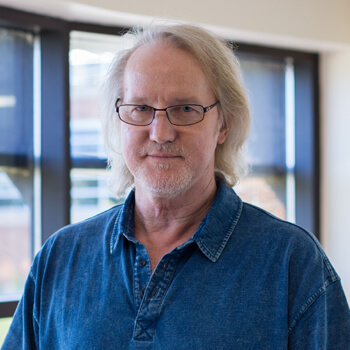 ---
Education
Ph D - Exercise Physiology/Kinesiology, University of Minnesota (2002)
MS - Exercise Science, Illinois State University (1987)
---
Contributions
Petersen, C., Steffen, T., Paly, E., Dvorak, L. & Nelson, R., (2016). Reliability and Mininal Detectable Change for Sit-to-Stand tests and the Functional Gait Assessment for Individuals with Parkinson Disease 00 Academy of Geriatric Physical Therapy: Journal of Geriatric Physical Therapy.
---
Research Interests
Parkinson's disease and exercise
Cerebral and muscle oxygen response during activity
---
Teaching Interests
Clinical Exercise Physiology
Advanced Exercise Physiology
Stacy C. Stolzman PhD, MPT
Assistant Professor
Office: Field House 021
Phone: (262) 243-2176
Email: stacy.stolzman@cuw.edu

Bio
Stacy Stolzman, a pediatric physical therapist, enjoys teaching exercise physiology and its relation to chronic disease along with the role of exercise in pediatrics . Her research focuses on pediatric obesity, metabolic syndrome, physical fitness, body composition and the ability of exercise to decrease clinical pain. She is a member of the American Physical Therapy Association and serves on the Research Committee of the Section on Pediatrics. At CUW, she serves as Director of the Master of Applied Exercise Science Program and Director of Exercise Physiology Internships for both the undergraduate and graduate programs.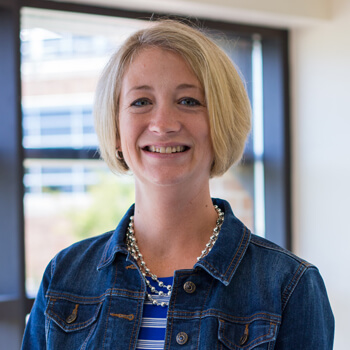 ---
Education
Ph D - Clinical & Translational Rehabilitation Health Sciences, Marquette University (2015)
MS - Physical Therapy, Marquette University (1999)
BA - Psychology, Marquette University (1997)
Assessments of the Biopsychosocial Health of Adolescent Females, Marquette University (2016)
---
Contributions
Stolzman, S. (2017). Comparison of Metabolic Syndrome Guidelines in an Adolescent Population 29 (1, pp. 1). Pediatric Physical Therapy.
Stolzman, S. (2017). The Impact of a Fifty Pound Weight Loss on Metabolic Syndrome Severity in a Female Adolescent 29 (1, pp. 1). Pediatric Physical Therapy.
Stolzman, S. (2017). The Influence of Weight Status and Physical Fitness on Academic Achievement in All-Female College Prep High School 29 (1, pp. 1). Pediatric Physical Therapy.
Stolzman, S. & Pleva, A. (2016). Commentary on "Agreement Between a Physical Therapist and an Orthopedic Surgeon in Children Referred for Gait Abnormalities" 28 (1, pp. 1). Pediatric Physical Therapy. http://dx.doi.org...
Stolzman, S. & Bement, M. (2016). Does Exercise Decrease Pain via Conditioned Pain Modulation in Adolescents? 28 (4, pp. 4). Pediatric Physical Therapy. http://dx.doi.org...
---
Presentations
Henry, C., Samantha, I., Melinda, L., Heather, P., Lauren, S., Katie, T., Eva, W. & Stolzman, S., (2018). Does Sedentary Time Impact Pain and Flexibility? . Poster. Concordia University Research Presentation. Terrace Room.
Stolzman, S., Caitlin, H., Samantha, I., Melinda, L., Heather, P., Lauren, S., Katie, T. & Eva, W., (2018). What Interventions Might Combat Pain and Flexibility After Sedentary Activity? . Poster. Concordia University Research Presentation. Mequon, Wisconsin.
Stolzman, S. & Marie, H. (2017). Does Exercise Decrease Pain in Adolescents Across the Weight Spectrum? . Oral Presentation. Concordia University Faculty Scholarship Week. Mequon, WI.
Stolzman, S., Hainsworth, K. & Santos, M., (2017). Chronic Pain and Obesity in Children and Adolescents: What Can Pain Experts Do About It? . Oral Presentation. The American Pain Society's Annual Scientific Meeting 2017. Pittsburgh, Pennsylvania.
Blase, W., Fratzke, L., Goesch, B., Meixell, S., Schmidt, A., Verba, D. & Stolzman, S., (2017). The Relation of Body Composition, Physical Fitness, and Health Status in a College Aged Population. Poster. Concordia University Research Symposium. Mequon, WI.
---
Research Interests
Obesity & The Chronic Inflammatory State
Pain & Exercise
---
Teaching Interests
Exercise Physiology
Pediatrics
The Exercise Physiology Laboratory provides an environment for undergraduate students, graduate students and faculty investigators to conduct comprehensive human studies in health and fitness. In addition, it supports a wide range of research techniques and protocols in physiology, body composition, physical fitness, physical/sedentary activity, biomechanics, blood sampling, strength, and power assessments.

Health assessments and exercise fitness/performance testing can be completed in healthy and chronic disease populations within the Exercise Physiology Laboratory.
Health Assessment may include the following:
Vital signs, height, weight, girth measurements
Body composition via skinfold measurements and/or bioelectrical impedance
Resting and exercise (submaximal or maximal) 12-lead ECG
Resting and/or submaximal exercise blood pressure
Resting metabolic rate (indirect calorimetry or portable assessments)
Physical activity, sedentary activity and/or sleep monitoring
Exercise Fitness/Performance
Exercise Fitness/Performance Testing may include the following:
VO2max (running and/or cycling)
Maximal Oxygen Consumption (indirect calorimetry or portable assessments)
Lactate Threshold
Submaximal exercise tests (indirect calorimetry or portable assessments)
Wingate Anaerobic Power Test
Strength testing (isokinetic of major muscle groups)
To accomplish the above assessments and testing, the Exercise Physiology Department houses the following equipment.
Two Parvo Medics True One 2400 metabolic cart systems:
Resting Metabolic Rate
Maximal Oxygen Consumption
Residual Volume
Spirometry
ECG analysis Case stress testing system with GE treadmill with Arrhythmia Simulator
Oxymon Near Infrared Tissue Spectroscopy:
Oxymon two channel Cerebral and Muscle Oxygen Analysis
Portamon Skeletal Muscle Analysis
Portalite Cerebral Oxygen Analysis
Moxy Systems near infrared muscle oxygen analysis
Body Composition Analysis:
Skinfold Calipers
Futrex Near Infrared Interactance
SECA Multi-frequency Bioelectrical Impedance Analysis (BIA)
Tanita Bioelectrical Impedance Analysis (BIA)
Waist and Hip Circumference Tapes
BIOPAC MP150 Research laboratory system:
ECG, Heart Rate Variability, Rhythm Analysis
Blood Pressure, Mean Arterial Pressure, Waveform Analysis
Research Analysis Software
Noninvasive blood pressure amplifier NIBP 100D:
Continuous, beat-to-beat, blood pressure analysis
Exercise Testing Equipment:
Monarch cycle ergometer
LODE Excalibur Sport cycle ergometer
Lode Corival cycle ergometer
Two Woodway treadmills
Biodex semi-recombent elliptical trainer
Biodex unweighting harness
Biodex gait analysis treadmill
Humac Norm Dynamometer
Additional Lab Equipment:
Nonin pulse oximetry
Polar Heart Rate monitors
NOVA Lactate Plus blood lactate monitors
Clarity Blood glucose monitors
Hokanson MD6 Bidirectional Doppler for ankle brachial index (ABI) assessment
Suntech Tango Automated Blood Pressure monitor
Stethoscopes & aneroid blood pressure cuffs
Goniometers and Inclinometers for range of motion measurements
LaFayette Instrument Manual Muscle Tester
Vertical Jump assessment kit
Laser Timing
Algomed Computerized Pressure AlgoMeter for assessment of tissue pain perception
Actigraph GT3XPB Monitors and ActiLife Software for quantification of physical, sedentary, and sleep activity
Urine specific gravity refractometers
HD video cameras
Connect with a Counselor
Please select the area that best describes you from the options below.