Everyone needs to innovate
This project-based program is perfect for anyone who educates others and is passionate about innovation. That means teachers, certainly. However it also means designers, human resource personnel, marketers, and numerous other types of professionals. Since it is project based, you learn in ways most relevant to your goals and needs. Another unique feature of this program is that, as you progress, you will earn digital badges that prove your competency in dozens of areas. You can use these badges before you graduate to show employers your new skills.
Ever imagine your coursework could actually lead to a startup? Or perhaps an exciting new innovation in education? A game changing educational product? In this program, we've already seen those outcomes.  With a project-based curriculum, you apply lessons in ways relevant to your goals. You'll have the pleasure of having classmates who are just as excited about revolutionary design and inspirational usage of technology as you. Who knows what you'll dream up! You can also show off your newly acquired skills through digital badges. It's our way of ensuring you have complete mastery of every component in your chosen field before you graduate. Each digital badge can be applied to your resume, showing employers your competency with specific skills - all before you are finished with the program.
Educator discounts
Students at one of our many Preferred Educational Partnership Schools can join a cohort at Concordia in the area of education and get 24% off of their tuition.
Educators currently working in a Christian K-12 school may receive a 25-percent tuition discount on any graduate-level education program or course.
By the time you complete this program, you'll be able to facilitate and inspire learning through the use of existing and emerging technologies. You'll be able to design effective and engaging learning experiences, modeling digital-age work, research, collaboration and learning. You'll also acquire a deep understanding of how to promote and model digital citizenship within the context of the digital age. As a graduate, you'll champion research and data-driven decisions about technology-enhanced teaching and learning environments. Lastly, you'll also engage in ongoing professional growth and leadership.
In addition to our main and online campuses, Concordia has nine center locations which offer accelerated undergraduate and graduate programs close to where you live and work.
Career Paths
Technology Coordinator
Mentor/Coach
Instructional Designer
Learning Object Designer
Graduate Application Steps
These programs have a minimum undergraduate GPA requirement of 3.00.
Admissions Process for Graduate School
Application (Please Submit the Following):
Application form available at: www.cuw.edu/apply
Non-refundable application fee
One page essay describing your reason for obtaining a graduate degree
Résumé of your education and employment experience
Two signed letters of recommendation using the Recommendation Form(recommendation letters on letterhead may also be submitted)
All official transcripts leading to your bachelor's degree
Please note:
Graduate entrance exams such as the GRE are not required
If you have completed graduate level classes in the last seven years and wish to have them evaluated for possible transfer, please contact your admissions counselor for more information on transferring graduate credits
International students should contact the Office of International Student Services at international.admissions@cuw.edu for additional application requirements

Evaluation
When an applicant's file is complete, the file is forwarded to the Admission Committee for review.


Admission
If the student is admitted, an acceptance letter will be mailed to the student and the student's Falcon One Student ID number. Password information to access my.cuw.edu will be sent separately from the Information Technology office. Your advisor will be able to give you information regarding completion of the required student orientation before you begin your first class.
Non-Degree Seeking Graduate Students
Please complete the Non-Degree Application at www.cuw.edu/apply
Non-degree applicants only need to submit an application to begin admission review; however academic transcripts may be requested to complete our review
Contact Us
For additional information, please contact the Graduate Admission Office at graduate.admission@cuw.edu or 262.243.4300.
Vice Provost - Curriculum and Academic Innovation, Associate Professor
Phone: (262) 243-4595
Email: bernard.bull@cuw.edu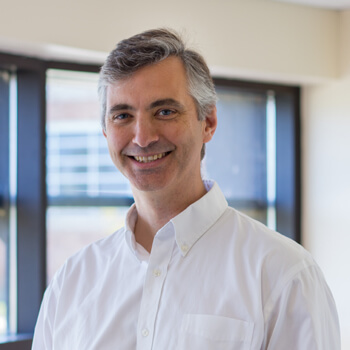 ---
Education
EDD - Instructional Technology, Northern Illinois University (2007)
MA - Curriculum and Instruction, Concordia University Chicago (1999)
MA - Liberal Studies / Humanities, University of Wisconsin - Milwaukee (2006)
BA - History and Education, Concordia University Wisconsin (1994)
---
Contributions
Bull, B. & Pingel, J. (2018). Imagine the Possibilities St. Louis, MO: Concordia Publishing House.
Bull, B. (2018). Four Tools for Leaning into the Future in Times of Rapid Change and Innovation March/April Washington DC: Educuase Review. https://er.educau...
---
Presentations
Mondelli, V. (2018). 10 Lessons on Leading Innovation in Higher Education. Lecture. ELI Annual Meeting. New Orleans, LA.
Bull, B. (2018). Bob Heterick Memorial Lecture: Experiments, Entrepreneurs, and Innovations That Are Shaping the Future of Higher Education. Keynote/Plenary Address. ELI Annual Meeting. New Orleans, LA.
Bull, B. (2018). Educators as Game Designers . Oral Presentation. School Leaders Advancing Technology in Education Conference. Wisconsin Dells, WI.
Bull, B. (2017). Badges as as Sentences in the Reputation Stories of the Connected Life. Oral Presentation. Badge Summit. Austin, TX.
Bull, B. (2016). The Future of Badges in Education. Keynote/Plenary Address. E-Pic Conference. Bologna, Italy.
---
Research Interests
Educational entrepreneurship
Educational innovation
Connect with a Counselor
Please select the area that best describes you from the options below.