Make a clean impact
When a natural disaster hits—as is all too common today—you can expect to hear of survivors in desperate need of potable water and other necessities due to the destruction of the local infrastructure. A degree in environmental health and water quality technology can set you on the path to becoming the person who helps in these situations, and, beyond that, will prepare you to more routinely provide services that insure public health and safety.
CUW has teamed up with Milwaukee Area Technical College to provide this bachelor degree program. What does this mean for you? First and foremost, you'll receive state-of-the-art training in environmental health and water quality from experts at MATC coupled with the top-notch liberal arts program and large selection of minors offered at CUW.

Moreover, you can choose whichever route best fits your goals and needs while you obtain your degree—whether you enroll at CUW for a traditional four-year experience and commute the 3+ miles to MATC, or you divide your education into two distinct periods by completing MATC's two-year, associate-level program prior to enrolling at CUW. Either choice will equip you with the skills you'll need to make an impact; it's up to you to decide which one best suits you.
Our environmental health and water quality technology program will teach you how to identify, monitor, and evaluate environmental health hazards. You'll learn to promote environmental protection, improvement, and sustainability. Furthermore, you'll be ready to apply relevant guidelines and regulations, control and handle hazardous materials, and perform water and wastewater analysis. The environmental health and water Quality technology program provides a solid foundation for a range of career opportunities that include the application of regulations and procedures to identify, evaluate, and control hazards.
In addition to our main and online campuses, Concordia has nine center locations which offer accelerated undergraduate and graduate programs close to where you live and work.
Career Paths
Environmental Health & Safety
Water Testing
Pollution Monitoring & Abatement
Food Safety
Undergraduate Application Steps
It's time to help you become a Falcon! Just follow these simple steps to complete your application.
For first-time freshman:
Submit your online application  
Submit the Common Application
Have your school send your official high school transcripts. Transcripts may be mailed or sent via a transcript processing service to:

Concordia University Wisconsin
Admissions Office
12800 N. Lake Shore Dr.
Mequon, WI 53097


Send your official ACT or SAT scores.
Scores on your high school transcript will be considered official. If your school does not put scores on transcripts, please contact ACT at www.act.org or College Board at www.collegeboard.org.
For transfer students:
Submit your online application
Submit the Common Application
Submit official transcripts from all colleges/universities attended
*Transfer students with less than 60 college credits completed will also submit official high school transcripts. Students who have less than 30 college credits also need to submit official ACT or SAT scores. Scores on your high school transcript will be considered official.
Minimum Requirements
A minimum GPA of a 2.5/4.0 (C average) or higher
ACT composite of 18 or above
SAT equivalent of 940 or higher for combined math and evidence-based reading and writing (for tests taken after March 2016).  
*If your GPA or ACT score falls below the minimum for acceptance, your admissions counselor may ask you to retake the test or supply additional documents, such as an essay or letters of recommendation, to complete the application.
Required Academic Coursework in High School
A minimum of 16 units of high school (secondary school) work is required, of which at least 11 should be in basic liberal arts areas. Units should be distributed as follows:
English: At least three units, but four are strongly recommended.
Mathematics: Two units of college-prep math, preferably one each in Algebra and Geometry.
Natural Science: Two units, preferably one each in Biology, Physics or Chemistry.
Social Studies: Two units, preferably one each in world history and American history.
Liberal Arts: Two units of the same foreign language or additional units in one or more of the other listed subjects or in fine arts.
Other Electives: Five units from any area of academic study, but ideally from the areas listed above.
German or Latin is recommended for pre-seminary students.
Program Director, Professor
Phone: (262) 243-4297
Email: mary.korte@cuw.edu

Bio
Dr. Mary H. Korte, a called Lutheran Church−Missouri Synod professor, has been at CUW since 1994 and is committed to integrating faith with learning in her courses. She is particularly interested in coral reef ecology and enjoys taking students to the Caribbean each year for field study in tropical ecology. She has taught Introduction to Physical Science, Introduction to Life Science, Tropical Ecology, Earth Science, Natural Science, Oceanography, and Environmental Science. Dr. Korte received her B.S. from the College of William and Mary, M.S. from Southern Illinois University, and Ph.D. from Trinity College/University of Liverpool. She is a Fellow and Diplomate of the International Academy of Apologetics and Human Rights in Strasbourg, France, where she earned the Diplôme in Christian Apologetics. Her research interests include environmental ethics, integration of faith and learning, and the biodiversity and abundance of Caribbean coral reef fish species.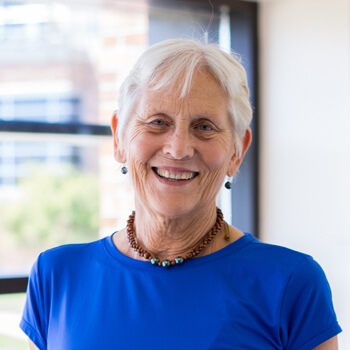 ---
Education
Ph D - Christian Education, Trinity College/University of Liverpool (2004)
MS - Zoology, Southern Illinois University (1969)
BS - Biology, College of William and Mary (1968)
Concordia University Wisconsin (1999)
International Academy of Apologetics, Evangelism, and Human Rights (2004)
---
Research Interests
Environmental ethics
Integration of faith and teaching in science
---
Teaching Interests
Environmental Science and Ecology
Earth Science
Connect with a Counselor
Please select the area that best describes you from the options below.