Work and see the world
It truly is a global economy. And perhaps there's a place for you somewhere in the mix. This program centers on international finance and global economics, offering you the global focus that today's leaders need to effectively manage international business operations.
You'll find evidence of our global economy in the stuff you use every day – the stuff that adds quality to your life: your phone, your computer, your car, even the clothes on your back. The truth is, much of it was built in a foreign country and imported before it went up for sale here at home. A bachelor's in international business will help you understand the complexity of international business operations. The program combines liberal arts and general business courses with foreign language and communication studies, and a semester abroad to set you on the path to become a qualified manager with an international perspective. You'll learn how business is conducted both in and between different nations, while studying the effects financial systems, government policies, and cultural differences have on the global economy. You'll understand how different IT tools help people communicate, manage data, and solve problems. You'll dip into marketing, risk management, and insurance. And you'll gain valuable insight in how to manage complexity in an international environment.
Upon graduating, you'll be well-versed in global issues that will make you a qualified business manager with an international perspective, which is needed in today's business world.
In addition to our main and online campuses, Concordia has nine center locations which offer accelerated undergraduate and graduate programs close to where you live and work.
Career Paths
Import/export Manager
International Sales Representative
International Financial Analyst
Market Research Director
Interpreter
Brand Manager
Investment Banker
Undergraduate Application Steps
It's time to help you become a Falcon! Just follow these simple steps to complete your application.
For first-time freshman:
Submit your online application  
Submit the Common Application
Have your school send your official high school transcripts. Transcripts may be mailed or sent via a transcript processing service to:

Concordia University Wisconsin
Admissions Office
12800 N. Lake Shore Dr.
Mequon, WI 53097


Send your official ACT or SAT scores.
Scores on your high school transcript will be considered official. If your school does not put scores on transcripts, please contact ACT at www.act.org or College Board at www.collegeboard.org.
For transfer students:
Submit your online application
Submit the Common Application
Submit official transcripts from all colleges/universities attended
*Transfer students with less than 60 college credits completed will also submit official high school transcripts. Students who have less than 30 college credits also need to submit official ACT or SAT scores. Scores on your high school transcript will be considered official.
Minimum Requirements
A minimum GPA of a 2.5/4.0 (C average) or higher
ACT composite of 18 or above
SAT equivalent of 940 or higher for combined math and evidence-based reading and writing (for tests taken after March 2016).  
*If your GPA or ACT score falls below the minimum for acceptance, your admissions counselor may ask you to retake the test or supply additional documents, such as an essay or letters of recommendation, to complete the application.
Required Academic Coursework in High School
A minimum of 16 units of high school (secondary school) work is required, of which at least 11 should be in basic liberal arts areas. Units should be distributed as follows:
English: At least three units, but four are strongly recommended.
Mathematics: Two units of college-prep math, preferably one each in Algebra and Geometry.
Natural Science: Two units, preferably one each in Biology, Physics or Chemistry.
Social Studies: Two units, preferably one each in world history and American history.
Liberal Arts: Two units of the same foreign language or additional units in one or more of the other listed subjects or in fine arts.
Other Electives: Five units from any area of academic study, but ideally from the areas listed above.
German or Latin is recommended for pre-seminary students.
Professor
Phone: (262) 243-4227
Email: Brad.Condie@cuw.edu

Bio
I have taught at CU for 25 years. Prior to joining CU in 1991, I worked for 11 years in the advertising and marketing fields.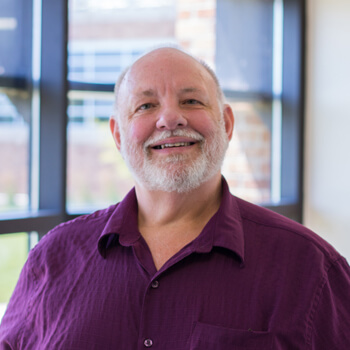 ---
Education
Ph D - Philosophy, Northwestern University (1986)
MBA - Marketing, Keller Graduate School of Management (2000)
BA - Philosophy, Wheaton College (1976)
Connect with a Counselor
Please select the area that best describes you from the options below.