Products are being introduced to the market every day, make yours one of them
In our innovative Master of Product Development (MPD), students learn by doing, and engaging with local experts in varying industries who design and teach our courses. This Food and Beverage (FaB) track dives into the FaB development process from concept to marketplace, package design, marketing, and management.
The food and beverage track of the MPD, explores the business of food and beverage development; from the development process in the marketplace, to package design, to marketing and management. You'll partner with industry leaders on projects, and perform work in state-of-the-art food science and sensory labs.
Of course, a program like this wouldn't be complete if we didn't teach you the entrepreneurial skills you'll need to start your own company. But you'll also learn to build critical-thinking and teamwork skills through case-based teaching and labs, blending technical skills with business, legal, regulatory, and compliance knowledge. You'll learn how to use analytics and demand projections to make management decisions, while using concepts—like Lean Six Sigma and sensitivity analysis—to solve operations and process-optimization challenges. 
Why an MPD in Food and Beverage?
The food and beverage industry in Wisconsin is large, ranking 4th in the country
This degree is focused on training students to work in the area of new product development and launch
The degree was developed with input from industry experts from Sargento, Sendik's, Palermos, Kwik Trip, and the Food and Beverage Trade Organization for Wisconsin (FaB)
This program is unique in the state, with its focus on new product development and launch, blending business, science, marketing, and the culinary arts
Wisconsin's Food and Beverage Industry
This industry is large, and there are many Wisconsin companies looking to hire skilled employees in this area. The Milwaukee region alone has 253 food and beverage manufacturers with 15,000 workers. And 7 of the 11 largest manufacturers are located here. Food manufacturing represents 9% of the manufacturing sector. Examples of major Wisconsin food and beverage companies include Johnsonville Foods, Miller, Woodmans, and more.
Learn more about our Pharmaceutical and Chemical Product Development tracks here. 
You'll learn a lot in this program—from conceptualization and design to development and marketing. Professionally, you'll be prepared to fill an unmet need in the industry. That is, after all, what launching a new product is all about.
Want more details?
48 credits/2 year program
Taught by industry experts
Seminar series with industry leaders
Thesis project is an actual corporate partner project or a product launch
The curriculum is built around an MPD core
The central course requirement for all students is a 2-semester "Food and Beverage Product Development and Launch" class that walks students through the entire process from ideation to launch
CUW is in the process of building a space for this MPD track, including an innovative food science and sensory lab to conduct proper product research. See full details on our new building here.
In addition to our main and online campuses, Concordia has nine center locations which offer accelerated undergraduate and graduate programs close to where you live and work.
To apply to the Food & Beverage track of the MPD you need a B.S. in science, business or equivalent degree. No GRE is required for admittance. 
Graduate Application Steps
These programs have a minimum undergraduate GPA requirement of 3.00.
Admissions Process for Graduate School
Application

 

(Please Submit the Following):
Application form available at: www.cuw.edu/apply
Non-refundable application fee
One page essay describing your reason for obtaining a graduate degree
Résumé of your education and employment experience
Two signed letters of recommendation using the Recommendation Form(recommendation letters on letterhead may also be submitted)
All official transcripts leading to your bachelor's degree
Please note:
Graduate entrance exams such as the GRE are not required
If you have completed graduate level classes in the last seven years and wish to have them evaluated for possible transfer, please contact your admissions counselor for more information on transferring graduate credits
International students should contact the Office of International Student Services at

 

international.admissions@cuw.edu

 

for additional application requirements

Evaluation
When an applicant's file is complete, the file is forwarded to the Admission Committee for review.


Admission
If the student is admitted, an acceptance letter will be mailed to the student and the student's Falcon One Student ID number. Password information to access

 

my.cuw.edu

 

will be sent separately from the Information Technology office. Your advisor will be able to give you information regarding completion of the required student orientation before you begin your first class.
Non-Degree Seeking Graduate Students
Please complete the Non-Degree Application at www.cuw.edu/apply
Non-degree applicants only need to submit an application to begin admission review; however academic transcripts may be requested to complete our review
Contact Us
For additional information, please contact the Graduate Admission Office at graduate.admission@cuw.edu or 262.243.4300.
Gary M. Masse Ph.D., Certified Sustainability Manager
Associate Professor
Office: Heidelberg Hall 005
Phone: (262) 243-2094
Email: gary.masse@cuw.edu

Bio
Dr. Masse teaches in the School of Pharmacy and the Batterman School of Business including courses in Pharmaceutical Manufacturing, Business Statistics and Sustainability & Social Entrepreneurship.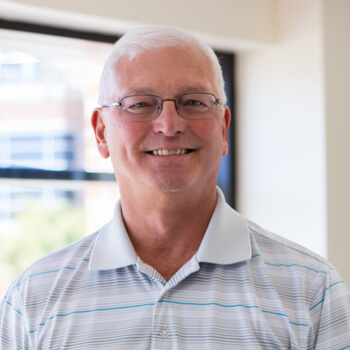 ---
Education
Ph D - Chemistry, University of Windsor (1977)
BS - Honours Chemistry, University of Windsor (1974)
Marketing, University of Western Ontario (1990)
Natural Products Synthesis, University of Wisconsin - Madison (1979)
Sustainability, Everblue Training LLC (2013)
---
Research Interests
Life Cycle Analysis
Preparing Business Students in Mathematics
---
Teaching Interests
Corporate Sustainability and Social Entrepreneurship
Business Statistics
Dean - Batterman School of Business, Professor
Phone: (262) 243-2778
Email: daniel.sem@cuw.edu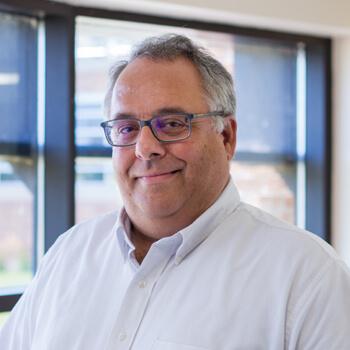 ---
Education
JD - Intellectual Property; Corporate Law, Marquette University (2015)
Ph D - Biochemistry, UW-Madison (1990)
MBA - Marquette University (2013)
BS - Biochemistry, UW-MIlwaukee (1986)
---
Research Interests
Drug design and development
Intellectual property
---
Teaching Interests
Entrepreneurship
Medicinal Chemistry and Drug Design
Program Director, Associate Professor
Phone: (262) 243-4488
Email: scott.vanornum@cuw.edu

Bio
Dr. Scott Van Ornum teaches Organic Chemistry I and II, Instrumental Analysis and Advanced Organic Chemistry. He is the Director of Concordia's Master of Science in Pharmaceutical and Chemical Development program where he teaches courses related to process chemistry. His research interests include the synthesis of polyquinanes via the Pauson-Khand reaction and synthesis of neuromuscular blocking compounds.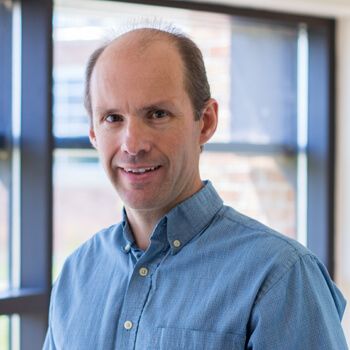 ---
Education
Ph D - Organic Chemistry, University of Wisconsin-Milwaukee (1998)
BS - Chemistry, University of Wisconsin-Stevens Point (1992)
---
Research Interests
Polyquinanes via the Pauson-Khand Reaction
Neuromuscular Blocking Compounds
---
Teaching Interests
Organic Chemistry
Process Chemistry Development
Connect with a Counselor
Please select the area that best describes you from the options below.