Products are being introduced to the market every day, make yours one of them
The road to product development can be a tricky and time-consuming one to navigate, but don't let that diminish the excitement, reward, and greater good that can come from turning your innovation into a marketable product. Our program will help guide you through the development process and equip you with the resources, expertise, and connections you'll need to join a thriving industry.
Our MPD program provides real-world skills in multiple tracks: pharmaceutical, chemical, and food and beverage. The food and beverage track, housed within the Batterman School of Business, dives into the business of food and beverage development, from the development process in the marketplace, to package design, to marketing and management. You'll partner with industry leaders on product development projects, and you'll perform work in state-of-the-art labs that are cGMP, Cleanroom 100, ISO 5, and USP 797 compliant.
Of course, a program like this wouldn't be complete if we didn't teach you the entrepreneurial skills you'll need to start your own company. But you'll also learn to build critical-thinking and teamwork skills through case-based teaching and labs, blending technical skills with business, legal, regulatory, and compliance knowledge. You'll learn how to use analytics and demand projections to make management decisions, while using concepts—like Lean Six Sigma and sensitivity analysis—to solve operations and process-optimization challenges. And finally, if you didn't know it before, you'll have the Triple Bottom Line burned into your brain throughout the course of this program: people, profit, and planet, with a focus not only on sustainability, but on how to boost it.
You'll learn a lot in this program—from conceptualization and design to development and marketing. Professionally, you'll be prepared to fill an unmet need in the industry. That is, after all, what launching a new product is all about.
In addition to our main and online campuses, Concordia has nine center locations which offer accelerated undergraduate and graduate programs close to where you live and work.
Pharmaceutical/Chemical tracks: B.S. in science (e.g. chemistry, biology).
For pharmaceutical/chemical tracks, we will consider other bachelor's degrees if you have successfully completed:  
Two semesters of organic chemistry,
One semester of analytical chemistry,
One semester of instrumental analysis, and
Maintained an average GPA of at least 3.0 (If you're missing A or B above, you may be accepted if you take these classes at CUW while pursuing your MPD degree.)
Food & Beverage track: B.S. in science or business degree.
International students whose undergraduate education was not delivered in English:
Provide TOEFL (Test of English as a Foreign Language) scores of at least 81 on the Internet-based version or 213 on the computer-based version
A GRE test in Chemistry is strongly encouraged for the pharmaceutical/chemical tracks  
Timeline for Fall Admission
August 1: MPD program application opens for the following fall
October–June: Interviews are scheduled with selected MPD program candidates
November–July: MPD program acceptance offers are extended on a rolling basis
Mid-August: MPD program classes begin 
Gary M. Masse Ph.D., Certified Sustainability Manager
Associate Professor
Office: Heidelberg Hall 005
Phone: (262) 243-2094
Email: gary.masse@cuw.edu

Bio
Dr. Masse teaches in the School of Pharmacy and the Batterman School of Business including courses in Pharmaceutical Manufacturing, Business Statistics and Sustainability & Social Entrepreneurship.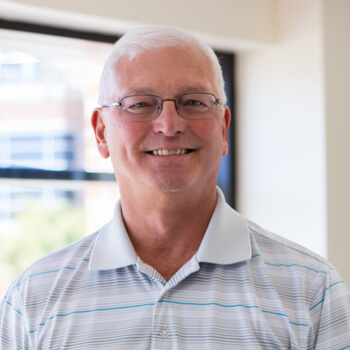 ---
Education
Ph D - Chemistry, University of Windsor (1977)
BS - Honours Chemistry, University of Windsor (1974)
Marketing, University of Western Ontario (1990)
Natural Products Synthesis, University of Wisconsin - Madison (1979)
Sustainability, Everblue Training LLC (2013)
---
Research Interests
Life Cycle Analysis
Preparing Business Students in Mathematics
---
Teaching Interests
Corporate Sustainability and Social Entrepreneurship
Business Statistics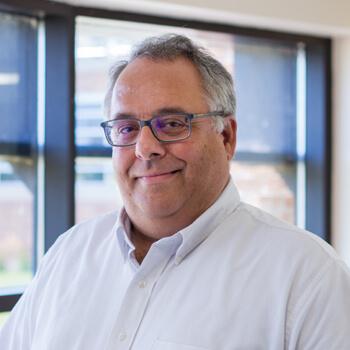 ---
Education
JD - Intellectual Property; Corporate Law, Marquette University (2015)
Ph D - Biochemistry, UW-Madison (1990)
MBA - Marquette University (2013)
BS - Biochemistry, UW-MIlwaukee (1986)
---
Research Interests
Drug design and development
Intellectual property
---
Teaching Interests
Entrepreneurship
Medicinal Chemistry and Drug Design
Associate Professor
Phone: (262) 243-4488
Email: scott.vanornum@cuw.edu

Bio
Dr. Scott Van Ornum teaches Organic Chemistry I and II, Instrumental Analysis and Advanced Organic Chemistry. He is the Director of Concordia's Master of Science in Pharmaceutical and Chemical Development program where he teaches courses related to process chemistry. His research interests include the synthesis of polyquinanes via the Pauson-Khand reaction and synthesis of neuromuscular blocking compounds.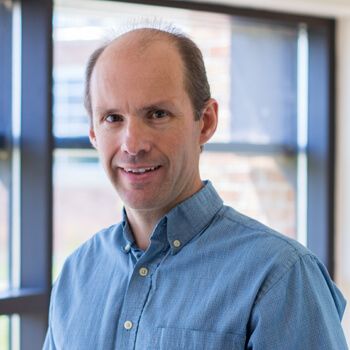 ---
Education
Ph D - Organic Chemistry, University of Wisconsin-Milwaukee (1998)
BS - Chemistry, University of Wisconsin-Stevens Point (1992)
---
Research Interests
Polyquinanes via the Pauson-Khand Reaction
Neuromuscular Blocking Compounds
---
Teaching Interests
Organic Chemistry
Process Chemistry Development
Connect with a Counselor
Please select the area that best describes you from the options below.