A second degree of caring and service
Nurses with bachelor's degrees are in high demand, and according to the Bureau of Labor Statistics, the profession is expected to grow 16% by 2024. At Concordia, our Bachelor's in nursing second degree accelerated program is available for those who have already received a bachelor's degree or higher and want to streamline their BSN experience.
Have you recently discovered a passion for nursing, but you feel stuck because you have a bachelor's degree in business, education, or any other number of fields? Don't toss up your hands and give up! At Concordia, if you already have a bachelor's degree, you can get your BSN in 14 months! You get the full treatment: access to our amazing faculty, experiences in clinical, lab and simulation situations, and our incredible curriculum, which builds on a Christian foundation with web-based resources and simulations that promote active, engaged learning.
If you choose to jump start your BSN at Concordia, you won't be doing it alone. Students who progress through this program are part of a cohort. They are immersed in the content, one course at a time, with clinical courses taken concurrently with the corresponding theory course. Web-based resources are used side-by-side with clinical, lab, and simulation experiences. This is the complete package. And it only takes a little over a year.
In addition to our main and online campuses, Concordia has nine center locations which offer accelerated undergraduate and graduate programs close to where you live and work.
Overall GPA of 2.75 or higher
B or higher in the following courses: Anatomy and Physiology I; Anatomy and Physiology II; Chemistry; Microbiology
Two letters of professional recommendation
Nursing Assistant and CPR BLS Certification
Certified background check, including Department of Justice DHFS criminal background check and caregiver checks
Career Paths
Registered Nurse
Home Health Nurse
Community Health Nurse
School Nurse
Case Management Nurse
Industrial Health Nurse
Adult accelerated admissions
Submit the online application along with a non-refundable $50 application fee, an Admissions Counselor will contact you and track receipt of the other items needed
Official transcripts from all post-secondary institutions attended must be sent directly to the CUW Center at which you are enrolling. In cases where the student has less than 60 transferable credits, an official high school transcript or proof of GED must also be submitted. Generally students will be required to have a 2.00 GPA.
International students should visit our International Students Admission page to view additional admission requirements. When an applicant's file is complete, the file is forwarded to the Admission Committee for review.
The Admission Committee can make a one of three decisions. An official decision letter is sent to the applicant.
The student is fully admitted to the program
The student is admitted as a conditional student, whose admission and/or continuation in the program is contingent upon meeting certain conditions that are stipulated in the acceptance letter the student receives
The student is denied admission
Adult accelerated special requirements
Dean - School of Nursing, Professor
Phone: (262) 243-4246
Email: sharon.chappy@cuw.edu

Bio
Dr. Chappy teaches in the DNP program. She serves as Research Editor of the AORN Journal and on the national AORN Transition to Practice Task Force. She is involved in several collaborative health initiatives including one with Fresh Meals on Wheels in Sheboygan County.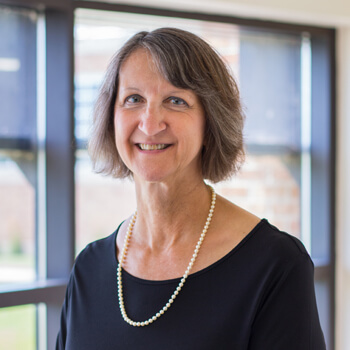 ---
Education
Ph D - Nursing, University of Wisconsin Milwaukee (2001)
MS - Nursing , University of Wisconsin Oshkosh (1994)
BS - Nursing, University of Wisconsin Madison (1979)
---
Contributions
Neal-Boylan, L., Guillett, S. & Chappy, S., (2018). Academic Leadership in Nursing: Effective Strategies for Aspiring Faculty and Leaders (1st, pp. 1st). New York, NY: Springer.
---
Research Interests
Perioperative Nursing
Nursing Education
---
Teaching Interests
Research and Evidence Based Practice
Pathophysiology
Connect with a Counselor
Please select the area that best describes you from the options below.