Spanish opens the door to diverse opportunities
This degree will prepare you to go out into the world and serve Christ through serving our neighbors. Often we are called to do this in a language other than English. As a graduate with a Spanish degree, you will be proficient in the language and be able to open more doors both in the employment sense, but perhaps more importantly in a Christian sense. You will be prepared to live a life of service to those in our community who speak Spanish as well as English.
As our population continues to get more diverse, an opportunity also continues to rise. Employers are reporting an urgent need for graduating students to be proficient in Spanish.  The United States Census Bureau reports that the Hispanic population will continue to be largest ethnic minority in the United States. By 2060, Hispanics will make up 28.6% of the U.S. population. As the Hispanic demographic continues to increase, our students who are proficient in the language will have an advantage in nearly every possible area of study and in life.
You will be able to explore all areas of the Spanish language through a variety of activities and experiences during your time in the program. Our small class sizes guarantee personal attention. We offer a variety of ways to use your language skills both on- and off-campus. We offer interdisciplinary volunteer events, Spanish Table, and Spanish Club on-campus. Other volunteer work and internships off-campus offer hands-on experiences in the surrounding Milwaukee community, the U.S. and also abroad. Through these experiences you'll gain real-world confidence, skills, and experience in language use.
Many of our graduates have gone on in professions such as teaching, health care, mission work, international business, journalism, social services and much more.
Recommended for you (based on programs you've viewed)
Undergraduate Application Steps
Admit. Commit. That's it!
For first-time freshmen and transfer students:
Submit your online application
Send Official High School Transcripts (College Transcripts if Applicable).
Send your official ACT or SAT scores
For those that would like to be considered as test optional in the admissions process, please contact your admission counselor. Students with a cumulative GPA below 3.0 are required to submit an ACT/SAT. You will receive an email and a phone call from your dedicated Admission Counselor. Please reach out to your counselor if you have any questions regarding the application process. We review each application on an individual basis using a holistic approach.
Department Chair - Modern Languages, Assistant Professor
Phone: (262) 243-2103
Email: brian.gunderson@cuw.edu

Bio
Brian Gunderson teaches a wide range of Spanish courses at CUW. He is chair of the Modern Languages department. His research includes 20th and 21st Century Latin American Literature; in particular, he is interested in ethnic studies through literature and is the author of a book on the African heritage as seen through this time period's literature in Latin America where an African presence is purported to not exist.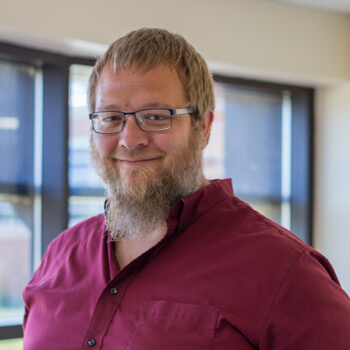 ---
Education
Ph D - Spanish, Western Michigan University (2014)
MA - Spanish, Western Michigan University (2008)
BA - Spanish Studies B.A., German Studies B.A., University of Minnesota-Duluth (2005)
---
Presentations
Gunderson, B. (2018). "La diáspora latinoamericana, los flujos migratorios y crímenes del estado contra sus ciudadanos: la vista desde el extranjero a sistemas de represión en Tu nombre en silencio de José María Pérez Gay". Oral Presentation. 71st Annual Kentucky Foreign Language Conference. Lexington, KY.
Gunderson, B. (2017). "Amor en los tiempos globales: Un barrio del D.F. local y sus implicaciones en la literatura mexicana detectivesca del siglo XXI en 'La esquina de los Ojos Rojos', de Rafael Ramírez Heredia". Oral Presentation. 70th Annual Kentucky Foreign Language Conference. Lexington, KY.
Gunderson, B. (2017). "La ironía, lo carnavalesco y los flujos migratorios que impregnan las Meta-narrativas de la Modernidad en 'Lejos de donde' de Edgardo Cozarinsky". Oral Presentation. Michigan Academy of Science, Arts & Letters. Kalamazoo, MI.
Gunderson, B. (2016). "Grimm Tales: Jorge Volpi's Oscuro bosque oscuro, the Third Reich, and 21st Century Neoliberal Mexico". Paper. 69th Annual Kentucky Foreign Languages Conference. Lexington, KY.
Gunderson, B. (2016). "The Many Faces of Amphitryon: Borges, Levi-Strauss, and the 'Structural Study' of the Impostor(s) in Times of War". Paper. Michigan Academy 2016 Conference. Saginaw, MI.
---
Research Interests
Ethnic Studies in Literature of 20th and 21st Century Latin America
21st Century Globalization in Mexican Literature
---
Teaching Interests
Modern Latin American and Spanish Literature
Cervantes, Medieval Spanish and Colonial Literature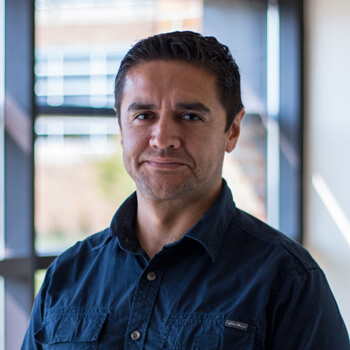 ---
Education
MA - Hispanic Literature and Culture, Marquette University (2008)
---
Teaching Interests
Connect with a Counselor
Please select the area that best describes you from the options below.