Grow as an educator and as a person
Education is a truly noble vocation. The Master of Science Degree in Teaching and Learning program is designed to help you maximize your impact in the classroom. You'll take a deep dive into a number of newly developed techniques that aim to help your students learn better, and you'll also form a deeper understanding of the learning process. This program will help you become the servant leader you are called to be, for the ultimate benefit of your students.
Careers
Instructional Designer
Instruct. Technologist
Teaching Assistant
Search More Jobs
Get more information without any phone calls
Prefer to learn more about our Master of Science in Education - Teaching and Learning through email only? Request more information and we'll send everything you need - straight to your inbox - without any phone calls or texts.
All the details without any of the phone calls
By subscribing to updates, your communication with Concordia will be through email only. Our admissions team will not follow up with you via phone calls or texts unless you tell us otherwise.
If you're a licensed teacher looking to continue your education in a customizable track that fits your professional needs and interest areas, you'll find this program is an ideal fit. It'll give you the opportunity to renew your license in multiple subjects and fields and increase your expertise in a special area of interest. You'll enjoy learning alongside other students from experienced faculty who come from a number of diverse backgrounds – all willing to give you a level of personal attention that is truly unique within the field of online education. The course of study consists of 18 credits of core requirements, as well as 15 credits of electives that you can choose from a pre-approved list of offerings. The program uses a portfolio-based assessment process that aligns with the Core Propositions of the National Board of Professional Teaching Standards, and offers various tracks of study.
Wisconsin DPI-approved Licensures
You can choose from a variety of DPI licensures:
Academic Community Partnership
Concordia University Wisconsin's School of Education has a reputation for helping public, private, charter, and other school systems meet the needs of their students in the most comprehensive way possible. This is not only an exclusive partnership; we simply believe in providing opportunities to increase teacher capacity, improve leadership development, and impact student success.
Benefits of the Academic Community Partnership include:
Partner with a local university that has an excellent academic and ethical reputation
We come to you – meet with our team to customize a program or professional development that fits each districts' unique needs
Meet educational objectives and enhance faculty expertise with highly respected, fully accredited programs in a wide range of graduate degrees, licensure programs, and technology options
Face-to-face cohorts or diverse online programs to meet your busy schedule. We provide expert instructors and consultants and draw on research-based practices through our rigorous accredited programs
Professional development connected to university credit
Receive $450 per eligible graduate course or $150 per eligible adult accelerated course
First and foremost, this program is all about learning techniques that will provide more  opportunities for student engagement. In addition to that, you'll gain a deeper understanding of major educational philosophies and their respective approaches to curriculum development. You'll also have experiences in applying current educational learning theories and developing their applications for the teaching process. You'll gain knowledge of effective instructional strategies, utilizing Howard Gardner's Theory of Multiple Intelligences as the philosophical foundation.
You'll walk away from this program well-versed in the attitude, skills, and techniques needed to effectively teach at-risk students using social, personal, cultural, and community dynamics. And to top it off, you'll be well-researched in the nature of alternative education K-12 programs in public schools and the impact they have on the community.
Recommended for you (based on programs you've viewed)
In addition to our main and online campuses, Concordia has center locations which offer accelerated undergraduate and graduate programs close to where you live and work. The Master of Science in Education - Teaching and Learning program is available at the following:
This track is for educators who are already licensed and hold a teaching certificate.
Graduate Application Steps
These programs have a minimum undergraduate GPA requirement of 3.00.
Admissions Process for Graduate School
Application (Please Submit the Following):
Application form available at: www.cuw.edu/apply
Non-refundable application fee
One page essay describing your reason for obtaining a graduate degree
Résumé of your education and employment experience
Two signed letters of recommendation using the Recommendation Form(recommendation letters on letterhead may also be submitted)
All official transcripts leading to your bachelor's degree
Please note:
Graduate entrance exams such as the GRE are not required
If you have completed graduate level classes in the last seven years and wish to have them evaluated for possible transfer, please contact your admissions counselor for more information on transferring graduate credits
International students should contact the Office of International Student Services at international.admissions@cuw.edu for additional application requirements

Evaluation
When an applicant's file is complete, the file is forwarded to the Admission Committee for review.


Admission
If the student is admitted, an acceptance letter will be mailed to the student and the student's Falcon One Student ID number. Password information to access my.cuw.edu will be sent separately from the Information Technology office. Your advisor will be able to give you information regarding completion of the required student orientation before you begin your first class.
Non-Degree Seeking Graduate Students
Please complete the Non-Degree Application at www.cuw.edu/apply
Non-degree applicants only need to submit an application to begin admission review; however academic transcripts may be requested to complete our review
Contact Us
For additional information, please contact the Graduate Admission Office at graduate.admission@cuw.edu or 262.243.4300.
Dean of Students, Associate Professor
Phone: (262) 243-4481
Email: steven.gerner@cuw.edu

Bio
Steve Gerner teaches courses related to diversity, city education, leadership, and teacher quality. His research, writing, and other creative endeavors are focused on educational transformations, with particular emphasis on leadership and classroom management.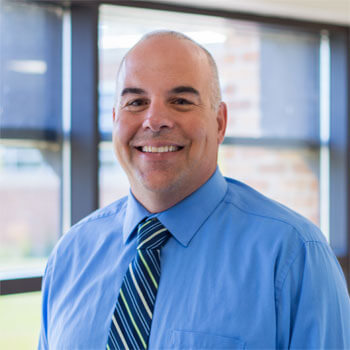 ---
Education
EDD - Educational Leadership, Nova Southeastern University (2010)
MS - Education, Concordia University Wisconsin (2001)
BS - Education, Martin Luther College (1994)
---
Research Interests
Educational Leadership
Classroom Management
---
Teaching Interests
Diversity
Teacher Quality and Leadership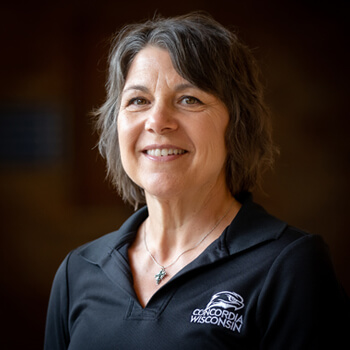 Vice Provost - Student Enrollment and Engagement, Professor
Phone: (262) 243-2612
Email: michael.uden@cuw.edu

Bio
Dr. Michael Uden currently serves as the Vice Provost of Student Enrollment and Engagement for Concordia University. His research interests include trauma-informed classroom practice, the intersection of professional efficacy and career trajectory for educators, and accelerated licensure programs for underrepresented populations.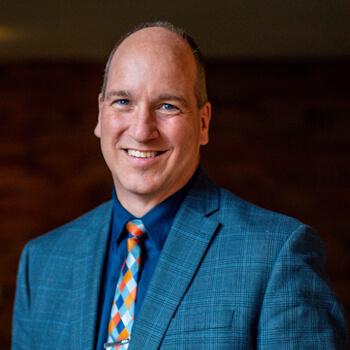 ---
Education
Ph D - Educational Leadership and Policy Analysis, University of Wisconsin (2006)
MS - Curriculum and Instruction, Concordia University Wisconsin (1996)
BA - Lutheran Elementary Education, Concordia University Wisconsin (1989)
---
Presentations
Uden, M. (2019). An introduction to trauma and trauma-responsive practices. Keynote/Plenary Address. The GLACLP Annual Symposium. Ann Arbor, MI.
---
Research Interests
Trauma-informed classroom practice
Intersection of professional efficacy and career trajectory for educators
---
Teaching Interests
Professional ethics for educators
Leadership theory and administration
Additional Licensure Options
In addition to the licensure gained through the traditional track of the Masters in Teaching and Learning program you have the option to pursue the following licensures.
Early Childhood Initial Licensure
Grow professionally and personally with this transformative program aimed at developing master teachers who utilize empathy and awareness to help their students blossom. Build your portfolio, understand critical issues for in education, and learn how to be a role model for your students. This program allows you to earn your initial licensure in Early Childhood Education through WI DPI.
Elementary Education Initial Licensure
Help children develop a love of learning, personal integrity, and strong values.  As part of our Teaching and Learning master's degree you will grow as a professional and as a person. You will gain a deep understanding of the developmental and pedagogical issues pertaining to students in grades 1 - 8. You will also understand how to serve as a role model for your students as they experience pivotal years that will shape their adult lives.
Minor License Areas Available: Mathematics, Science, English/Language Arts, Social Studies, ESL, Bilingual, German, Spanish
Secondary Education Initial Licensure
The teenage years are a memorable time in any person's life. Help create positive memories and a lifelong love of learning by honing your skills and growing in empathy. Our program focuses on developing masterful teachers who are role models inside and out of the classroom. Deepen and broaden your skill set and personal awareness through this transformative program.
Major License Areas Available: Early Adolescence – Adolescence (Grades 6-12):  Biology, Broad Field Science, Broad Field Social Studies, English, History, Mathematics  Early Childhood - Adolescence (Grades K-12):  Art, Business Ed, German, Spanish, Physical Ed, (and available to CUW grads only: Choral Music and Instrumental Music)  Minor License Areas Available: Biology, Chemistry, English, ESL, German, Spanish, Health, History, Math, Psychology, Speech
Special Education Initial Licensure
New teaching methods, theories, and ideas are constantly changing special education. This program will help you navigate these challenges and give you the critical thinking skills to stay relevant throughout your career.  You will learn how equipment, technology and teaching methods can applied to each student's unique needs and situations. This program also stresses the role of compassion and dignity play in the classroom and spurs students to emerge as servant leaders in the field of special education.
English as a Second Language (ESL) Licensure
As our local communities become increasingly global, the need for proficiency in the English language increases. Help those neighbors in your community who are struggling to learn English by enrolling in the flexible program.  Learn teaching strategies for language acquisition and broaden your understanding of how non-native English speakers experience English speaking society.
English as a Second Language (ESL) and Bilingual Licensure
From the subtleties of word choice to the haphazard relationship between the way a word is spelled and pronounced, the English language can be challenging. It's hard enough for a native speaker of English to learn and understand the language, much less someone learning English as a second language. But an ESL (ESL #1395) and bilingual licensure (Bilingual #1023) will prepare you to serve your English language learners (ELLs) by helping them become proficient in academic English. And by helping them do that, you'll prepare them for their continuing education and career readiness goals. Courses are offered in an accelerated 8-week cohort format, and the program is available in both online and face-to-face format. It's important to note that you will also earn a Master of Science in Education through this program. (A licensure-only option is available as well.)
Gifted and Talented Licensure
This program will help you teach gifted and talented students in the developmental level(s) you're currently licensed in. The curriculum addresses the unique learning demands of gifted learners, as well as their distinctive social and emotional needs. Our experienced instructors will share theoretical and practical knowledge that will help you discover how to pace instruction according to a student's needs. You'll also learn how to engage the unique social and emotional needs of these learners. Courses are offered in an accelerated 8-week format, and available online or in the classroom. You'll also earn a Master of Science in Education through this program. A licensure-only option is available, as well.
Connect with a Counselor
Please select the area that best describes you from the options below.