The analysis of risk
Whether your actuarial science career is in the realm of insurance or finance or even criminal justice, to be an actuary is to help others avoid unnecessary risk. Our program will prepare you for The Society of Actuaries Exams P and FM by giving you a strong liberal arts foundation with a Christian emphasis.
This is an intense field, and it takes a lot of work and dedication to prepare you for your Society of Actuaries Exams. That's why it's an incredible benefit to you that our program consists of small class sizes to maximize the personal attention you get from your professors. It really makes all the difference, and will get you where you need to go quicker.
The program itself encompasses a three-part curriculum that includes a liberal arts core, a business common body of knowledge, and a specialization in actuarial science. So in addition to classes like Econometrics, International Business, and Linear Algebra and Differential Equations, you'll round out your education with classes in literature, history, and theology.
Yes, it's demanding. But it's incredibly rewarding as well. High school students are encouraged to get as many AP credits as you can before you begin the actuarial science program. Once you're in the program, we strongly encourage you to take (and pass, obviously) your SOA Exams P and FM while you're still in college. It's especially important for you to pass your Exam P before or during your junior year, because it's the only way you'll be able to secure an actuarial science internship.
In addition to our main and online campuses, Concordia has nine center locations which offer accelerated undergraduate and graduate programs close to where you live and work.
Undergraduate Application Steps
It's time to help you become a Falcon! Just follow these simple steps to complete your application.
For first-time freshman:
Submit your online application  
Submit the Common Application
Have your school send your official high school transcripts. Transcripts may be mailed or sent via a transcript processing service to:

Concordia University Wisconsin
Admissions Office
12800 N. Lake Shore Dr.
Mequon, WI 53097


Send your official ACT or SAT scores.
Scores on your high school transcript will be considered official. If your school does not put scores on transcripts, please contact ACT at www.act.org or College Board at www.collegeboard.org.
For transfer students:
Submit your online application
Submit the Common Application
Submit official transcripts from all colleges/universities attended
*Transfer students with less than 60 college credits completed will also submit official high school transcripts. Students who have less than 30 college credits also need to submit official ACT or SAT scores. Scores on your high school transcript will be considered official.
Minimum Requirements
A minimum GPA of a 2.5/4.0 (C average) or higher
ACT composite of 18 or above
SAT equivalent of 940 or higher for combined math and evidence-based reading and writing (for tests taken after March 2016).  
*If your GPA or ACT score falls below the minimum for acceptance, your admissions counselor may ask you to retake the test or supply additional documents, such as an essay or letters of recommendation, to complete the application.
Required Academic Coursework in High School
A minimum of 16 units of high school (secondary school) work is required, of which at least 11 should be in basic liberal arts areas. Units should be distributed as follows:
English: At least three units, but four are strongly recommended.
Mathematics: Two units of college-prep math, preferably one each in Algebra and Geometry.
Natural Science: Two units, preferably one each in Biology, Physics or Chemistry.
Social Studies: Two units, preferably one each in world history and American history.
Liberal Arts: Two units of the same foreign language or additional units in one or more of the other listed subjects or in fine arts.
Other Electives: Five units from any area of academic study, but ideally from the areas listed above.
German or Latin is recommended for pre-seminary students.
Assistant Professor
Office: Luther Hall 203E
Phone: (262) 243-4225
Email: tscheppa@cuw.edu

Bio
After a seven-year professional career at three large insurance organizations, Professor Scheppa joined Concordia in 1999. He is an Associate of the Society of Actuaries and a former member of The American Academy of Actuaries.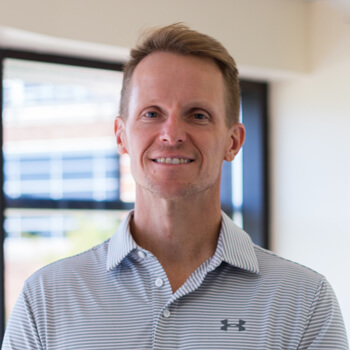 ---
Education
MS - Finance, University of Wisconsin - Milwaukee (1997)
BS - Mathematics, University of Wisconsin - Madison (1988)
Economics, University of Wisconsin - Milwaukee (2007)
---
Research Interests
Economic Impact of Recreational Activities
Actuarial Modeling
---
Teaching Interests
Actuarial Science
Probability and Statistics
Connect with a Counselor
Please select the area that best describes you from the options below.