Concordia's
Commitment
Concordia University is committed to building a community where Christ is LORD and all are loved.
Diversity and belonging at Concordia University
Concordia University affirms the worth and dignity of every person. The love of Christ Jesus compels us to love others without exception. As scholars, students, and educators, we value the differences in people and believe these enrich the Christian university, where together we develop in mind, body, and spirit for lives of service and leadership throughout the Church and world. We commit to building a community where every person encounters opportunities to discover and use their unique, distinct God-given gifts.
Our vision
Concordia University is an uncommon community of students, faculty, alumni, and staff who are gifted by grace and ever-preparing to live out our purpose to serve Christ in the Church and world.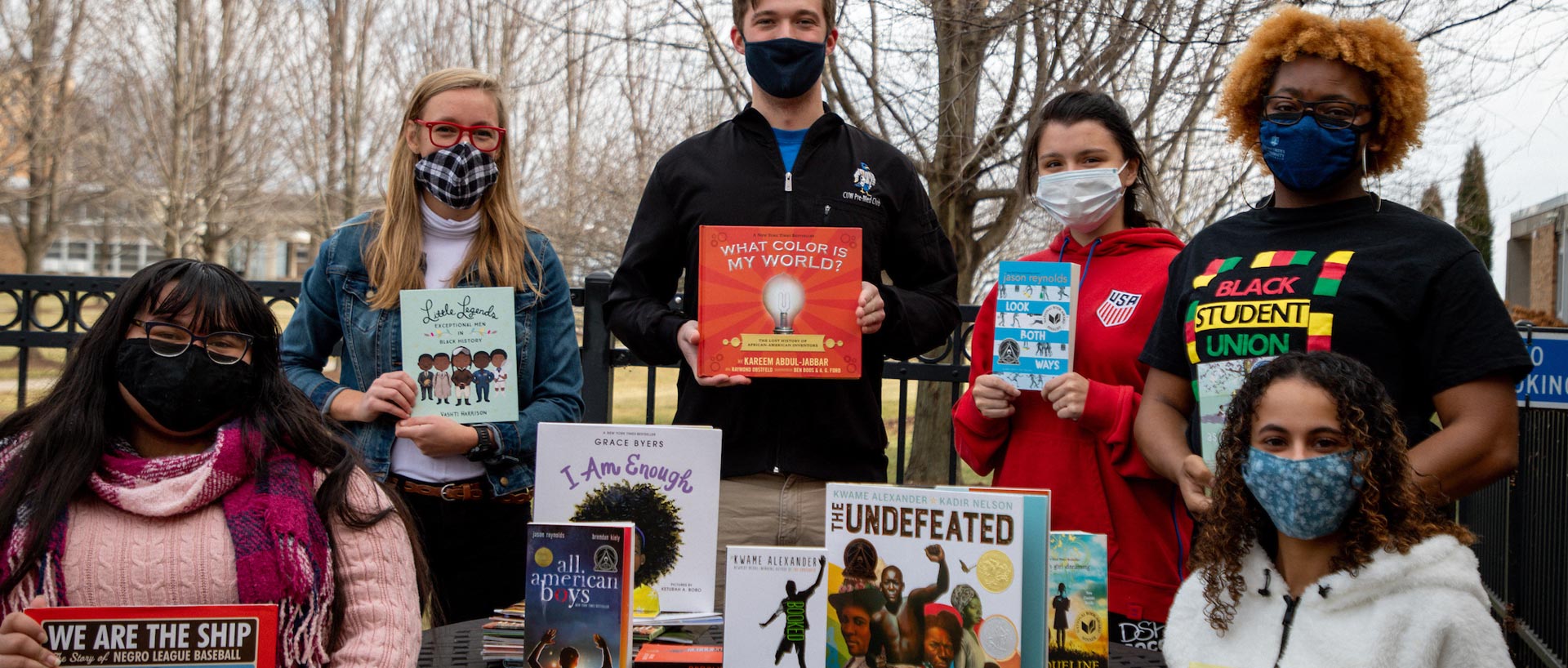 CUW Initiatives
Concordia is community, and an increasingly diverse one. The ability to relate well and warmly with all people is a skill that each of us can develop. And it is effort we are glad to make. God has given us each other. He Calls us in Christ to love our neighbors; those we are most like and those very different from us. As we think together and walk together in our diverse community, let's give thanks for it – for Jesus' sake.
By the Numbers
We are a learning community at the junction of knowledge and Christian faith, where students develop their God-given potential and prepare to lead uncommon lives of higher professional purpose for the betterment of self and community. All of the schools, programs, and initiatives of the university are guided by shared fidelity to this central promise.
387
students benefit from disability services
14%
US ethnic minorities in CUW's student body
50
opportunity grants awarded to US ethnic minorities
664
international students in CUW's student body
35
students involved in Black Student Union
373
first generation students in CUW's traditional undergraduate student body
Leading the community forward
All of us at Concordia University play a role to lead our community forward on issues of diversity and belonging. Learn how you play a role.
Uncommon Lives
Walter Goodwyn
Director of Multicultural Engagement - "It is our responsibility as educators to prepare students for the world that they will be born into when they graduate. Concordia aims to engage the campus community and beyond in meaningful conversations, sometimes around hard topics, so that we all might grow."
Bri Dorpat ('22)
Diversity Advocate, RA, Social Work Major - "I serve as a Diversity Advocate on campus. Our job is basically to be a set of ears for people to talk to about anything they're struggling with, especially struggles that might come with being someone in the minority. Being part of this group gives me encouragement that there are people who actively care at Concordia. It's healthy that we're able to have those hard conversations and feel safe in expressing our opinions."
DJ Ford ('23)
Unlimited Potential Scholar, RA, First-Generation College Student, BSU Leader, Psychology Major - "As an Unlimited Potential Scholar, I have the benefit of built-in resources and extra support systems, like my faculty mentor, Walter Goodwyn. Neither of my parents went to college – my dad didn't even graduate from high school – so it's been awesome to know that I have people to turn to. Walter even took me shopping for my first suit, which I wore to my RA interview."
Lizzy Balsiger ('21)
First-Generation College Student, Speech-Language Pathology Major - "Some of my classmates whose parents are doctors or healthcare professionals have all these built-in opportunities to shadow people, get career advice, or guidance on classes. It's different for me, but I've come to realize that while I may not have a parent who can help me navigate everything, I have at least eight profs who are ready at a moment's notice to guide me through anything and everything. The relationships I've formed at Concordia are incredible."
Colleen Wierzbinski ('20)
Post-Traditional Student, Elementary Education Graduate - "When I first started at Concordia, I was 23 years old. Everyone else was 18 or 19. I felt out of place. I felt intimidated. I felt so behind. But as I continued, I found the care and support I needed from the Concordia community, and I find my calling. Every experience I had in each of my education classes validated my choice to become a teacher."
News
African American Youth Initiative does D.C.
A group of 60 African American high schoolers from southeast Wisconsin are returning today from an all-expense paid trip to Washington D.C. Kohl Philanthropics sponsored the three-day tour as a... Read More