Decide ethically
If you're involved in rehabilitative sciences, nursing, health care practice, research, administration, or litigation, then you're on the front lines of having to deal with ethical questions surrounding health care and the human person. You have to make decisions that not only have legal implications, but also moral ones. This certificate will help you understand the ethical consequences at stake and how to respond in difficult situations.
In earning this certificate, you'll get to explore the world of moral theory, decision-making procedures in ethics, and the current literature of bioethics. Because this is an intensive, graduate-level program, you must have a bachelor's degree. You can earn the Graduate Certificate in Bioethics as a standalone certificate or in conjunction with a master's or doctoral degree at CUW. Because we want this program to work with your schedule, we've incorporated a great deal of flexibility into the format. Our classes are offered on campus or online - so you can learn no matter where you are on the map. And because we want to accommodate your busy schedule, we've designed our online classes to be self-paced.
You're going to begin your studies by learning to discern and critique the current competing approaches to ethics. This will give you the foundation to explore the meaning of ethics, the implications of technological advancements, and the Christian perspective on ethics. You'll be challenged to discuss real-life circumstances including biotechnology, end-of-life issues, and conducting ethical research. All of these topics will be addressed in a way that affirms biblical truth, seriously answers objections, and provides relevant and practical knowledge to act on ethical principles. Whether you work in health care, research, or litigation, you'll be equipped to make decisions that are not only legal, but ethically sound.
In addition to our main and online campuses, Concordia has nine center locations which offer accelerated undergraduate and graduate programs close to where you live and work.
Career Paths
Rehabilitation Specialist
Physical Therapist
Clinical Nurse Specialist
Nurse Midwife
Consultant
Graduate Application Steps
These programs have a minimum undergraduate GPA requirement of 3.00.
Admissions Process for Graduate School
Application (Please Submit the Following):
Application form available at: www.cuw.edu/apply
Non-refundable application fee
One page essay describing your reason for obtaining a graduate degree
Résumé of your education and employment experience
Two signed letters of recommendation using the Recommendation Form
(recommendation letters on letterhead may also be submitted)
All official transcripts leading to your bachelor's degree
Please note:
Graduate entrance exams such as the GRE are not required
If you have completed graduate level classes in the last seven years and wish to have them evaluated for possible transfer, please contact your admissions counselor for more information on transferring graduate credits
International students should contact the Office of International Student Services at international.admissions@cuw.edu for additional application requirements

Evaluation
When an applicant's file is complete, the file is forwarded to the Admission Committee for review.


Admission
If the student is admitted, an acceptance letter will be mailed to the student and the student's Falcon One Student ID number. Password information to access my.cuw.edu will be sent separately from the Information Technology office. Your advisor will be able to give you information regarding completion of the required student orientation before you begin your first class.
Non-Degree Seeking Graduate Students
Please complete the Non-Degree Application at www.cuw.edu/apply
Non-degree applicants only need to submit an application to begin admission review; however academic transcripts may be requested to complete our review
Contact Us
For additional information, please contact the Graduate Admission Office at graduate.admission@cuw.edu or 262.243.4300.
Program Director, Associate Professor
Office: H002H
Phone: (262) 243-4398
Email: kevin.voss@cuw.edu

Bio
Kevin Voss teaches philosophy, bioethics, medical ethics, and ethics. He is the Director of the Concordia Center for Bioethics. His research focuses on moral issues involving reproductive technology and genetics.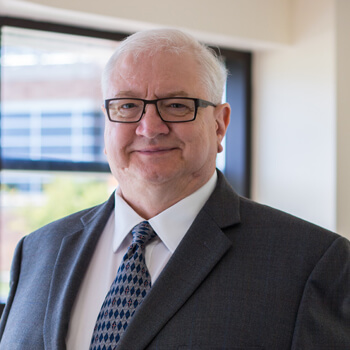 ---
Education
Ph D - Health Care Ethics, Saint Louis University (2012)
BS - Veterinary Science, University of Minnesota (1994)
Christian Apologetics, Academy of Apologetics, Human Rights, and Evangelism (2013)
Theology, Concordia Seminary (1999)
Veterinary Medicine, University of Minnesota (1981)
---
Contributions
Voss, K. (2017). The Amazing Human Body and God's Care for Us St. Louis, MO, Lutheran Church Missouri Synod: Lutheran Witness. https://blogs.lcm...
Voss, K. (2015). Religious Beliefs and Reproductive Counseling Practices in the Lutheran Church-Missouri Synod (21(2), pp. 21(2)). Christian Bioethics.
---
Presentations
Voss, K. (2017). Playing God: Will Gene Editing (CRISPR) Lead to Designer Children and Neo-Eugenics?. Paper. Albany, NY.
Voss, K. (2017). Vocation and Reproductive Technology: What about the Three-Parent Embryo?. Paper. JW Marriott Galleria, Houston, TX.
Voss, K. (2016). Playing God: Will Gene Editing (CRISPR) Lead to Designer Children and Neo-Eugenics?. Paper. San Antonio, TX.
Voss, K. (2016). Faith, Health Care, and Vocation: Development of a Graduate Certificate Program in Bioethics at a Lutheran University. Paper. Concordia University Wisconsin.
Voss, K. (2016). "Religious Beliefs and Reproductive Counseling Practices in the Lutheran Church--Missouri Synod." . Paper. Deerfield, IL.
Voss, K. (2016). "Approaches to Embryo Adoption: Medical, Ethical, Pastoral, and Life Together." . Paper. Houston, TX.
---
Research Interests
Reproductive counseling by clergy
Moral issues involving genetics
---
Teaching Interests
Connect with a Counselor
Please select the area that best describes you from the options below.