Businesses run on communication
It is by far the most important skill professionals have in the business world - the ability to communicate clearly, concisely, and accurately. Ironically, it is also the most widely overlooked and underestimated. Give yourself an advantage and pursue a degree in business communication. You'll build the skills and techniques that can help your organization promote its goals, products, and services.
People think just because they communicate daily – both verbally and in written form – they don't need to spend the time it takes to truly become adept at communicating. But even naturally gifted communicators can benefit from this program. During your time here, you'll have the opportunity to study topics such as: public relations and press releases; group dynamics; leadership communication; interviewing strategies; conflict management skills; servant leadership; public speaking; social media theory and history; cross-cultural communication, and more. You'll also have internship opportunities that will give you real-world experience to bring to your future workplace. Becoming a strong communicator is one of the best ways to ensure that you make a big impact in the world of business.
At the end of this program, you will not only be a stronger communicator, but also a better leader. You'll know how to work with diverse groups, identify key messages worth sharing, and lead others by example. You'll join the workforce with the hands-on experience needed to deliver your message -whether you're communicating in the office, with friends and family, or to the media.
In addition to our main and online campuses, Concordia has nine center locations which offer accelerated undergraduate and graduate programs close to where you live and work.
Career Paths
Public Relations
Speechwriting
Business Management
Publicity
Shareholder Relations
Undergraduate Application Steps
It's time to help you become a Falcon! Just follow these simple steps to complete your application.
For first-time freshman:
Submit your online application  
Submit the Common Application
Have your school send your official high school transcripts. Transcripts may be mailed or sent via a transcript processing service to:

Concordia University Wisconsin
Admissions Office
12800 N. Lake Shore Dr.
Mequon, WI 53097


Send your official ACT or SAT scores.
Scores on your high school transcript will be considered official. If your school does not put scores on transcripts, please contact ACT at www.act.org or College Board at www.collegeboard.org.
For transfer students:
Submit your online application
Submit the Common Application
Submit official transcripts from all colleges/universities attended
*Transfer students with less than 60 college credits completed will also submit official high school transcripts. Students who have less than 30 college credits also need to submit official ACT or SAT scores. Scores on your high school transcript will be considered official.
Minimum Requirements
A minimum GPA of a 2.5/4.0 (C average) or higher
ACT composite of 18 or above
SAT equivalent of 940 or higher for combined math and evidence-based reading and writing (for tests taken after March 2016).  
*If your GPA or ACT score falls below the minimum for acceptance, your admissions counselor may ask you to retake the test or supply additional documents, such as an essay or letters of recommendation, to complete the application.
Required Academic Coursework in High School
A minimum of 16 units of high school (secondary school) work is required, of which at least 11 should be in basic liberal arts areas. Units should be distributed as follows:
English: At least three units, but four are strongly recommended.
Mathematics: Two units of college-prep math, preferably one each in Algebra and Geometry.
Natural Science: Two units, preferably one each in Biology, Physics or Chemistry.
Social Studies: Two units, preferably one each in world history and American history.
Liberal Arts: Two units of the same foreign language or additional units in one or more of the other listed subjects or in fine arts.
Other Electives: Five units from any area of academic study, but ideally from the areas listed above.
German or Latin is recommended for pre-seminary students.
Assistant Professor
Phone: (262) 243-2174
Email: angela.belz@cuw.edu

Bio
Angela Belz teaches marketing, public relations, business communication and leadership administration. Her research focuses on how organizational systems and business principles can improve the conditions of under-served populations.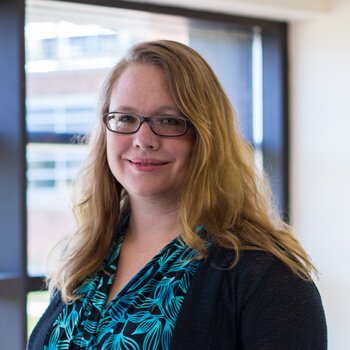 ---
Education
MS - Student Personnel Administration, Concordia University Wisconsin (2007)
BA - Business Administration , Ottawa University (2004)
---
Research Interests
Public Perception and the Media
Innovation and Entrepreneurship
---
Teaching Interests
Public Relations and Social Media
Organizational Communication and Leadership
Connect with a Counselor
Please select the area that best describes you from the options below.