An emphasis on exceptional care
You've been busy since you earned your master's in nursing! But there are one or two more areas where you'd really like to excel. Concordia University's Certificate after Graduate Education in Nursing (CAGE) program is just right for you. CAGE allows us to individualize a program just for you, so you can add a clinical emphasis to your list of qualifications.
Why not enjoy a program tailored expressly for your educational needs? Our CAGE program offers three options for licensure/certification: family nurse practitioner, adult-gerontology primary care nurse practitioner, and nurse educator. Most classes are offered online, with full- or part-time options available, which makes it easier for you to pursue your professional goals with minimum disruption to your life. Most importantly, our courses are built on a Christian foundation, giving you the spiritual support you need as you shine Christ's light in your nursing career.
Please noteWe are not accepting new students from Alabama, Alaska, California, Kentucky, Louisiana, Maryland, New York, Oklahoma, Pennsylvania, Puerto Rico, Tennessee, South Dakota Tennessee and Wyoming.  Additionally: Washington D.C. students are required to do clinicals in Virginia. We also do not accept CAGE students from Texas.
With Concordia's CAGE program, you're getting the outstanding education you need, with the Christian emphasis you crave. We're here to work with you, and we're ready to tailor our program to fit your needs. Our expert clinical faculty brings current practices to both the classroom and clinical setting. Don't wait. Get the clinical emphasis that you've been wanting.
Licensure / Certifications
The program offers three options: Family Nurse Practitioner, Adult-Gerontology Primary Care Nurse Practitioner, Nurse Educator
In addition to our main and online campuses, Concordia has nine center locations which offer accelerated undergraduate and graduate programs close to where you live and work.
A MSN degree from an accredited nursing school
Minimum 3.0 cumulative GPA
Science GPA is evaluated from both BSN and MSN degree transcripts as part of the admission process
Current licensure as a registered nurse in the USA
Actively working in practice (preference is given to nurses with two years of nursing experience)
Current CPR certification
Commitment to practice in an advanced primary care nursing role or serve as a nurse educator
Career Paths
Primary Care Nurse Practitioner in clinical settings, nursing homes, and schools
Graduate Application Steps
These programs have a minimum undergraduate GPA requirement of 3.00.
Admissions Process for Graduate School
Application (Please Submit the Following):
Application form available at: www.cuw.edu/apply
Non-refundable application fee
One page essay describing your reason for obtaining a graduate degree
Résumé of your education and employment experience
Two signed letters of recommendation using the Recommendation Form(recommendation letters on letterhead may also be submitted)
All official transcripts leading to your bachelor's degree
Please note:
Graduate entrance exams such as the GRE are not required
If you have completed graduate level classes in the last seven years and wish to have them evaluated for possible transfer, please contact your admissions counselor for more information on transferring graduate credits
International students should contact the Office of International Student Services at international.admissions@cuw.edu for additional application requirements

Evaluation
When an applicant's file is complete, the file is forwarded to the Admission Committee for review.


Admission
If the student is admitted, an acceptance letter will be mailed to the student and the student's Falcon One Student ID number. Password information to access my.cuw.edu will be sent separately from the Information Technology office. Your advisor will be able to give you information regarding completion of the required student orientation before you begin your first class.
Non-Degree Seeking Graduate Students
Please complete the Non-Degree Application at www.cuw.edu/apply
Non-degree applicants only need to submit an application to begin admission review; however academic transcripts may be requested to complete our review
Contact Us
For additional information, please contact the Graduate Admission Office at graduate.admission@cuw.edu or 262.243.4300.
Department Chair - Graduate Nursing Programs, Associate Professor
Phone: (262) 243-2006
Email: diane.ames@cuw.edu

Bio
Dr. Diane Ames teaches Advanced Practicum Nursing 3 in the Adult Geriatric Primary Care and the Family Nurse Practitioner programs along with Advanced Health Assessment. She is a Co-Director of the Graduate Nursing Programs.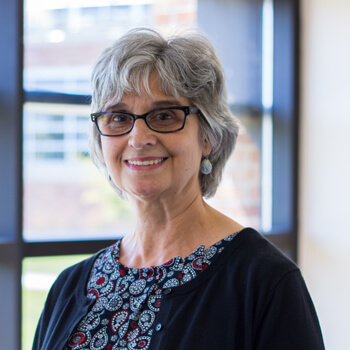 ---
Education
DNP - (2010)
MS - Family Nurse Practitioner , UW-Oshkosh (1996)
BS - Social Work, UW-Eau Claire (1977)
BSN - Nursing , Alverno College (1992)
Nursing Practice, CUW (2010)
---
Research Interests
Interprofessional Collaboration of Chronic Disease
Integrative Medicine
---
Teaching Interests
Integrative Medicine
Interprofessional Education
Julie Parve DNP, FNP-BC, APNP, RN
Associate Professor
Phone: (262) 243-2051
Email: julie.parve@cuw.edu

Bio
Julie Parve teaches Advanced Practice Nursing I, Global Perspectives and Role Development for the Advanced Nursing students. Her research focuses on refugee health as well as the impact of cross-cultural immersion experiences on college students as well as pharmogenetics in treatment of patients with chronic pain. She is the author of one book and several clinical practice articles.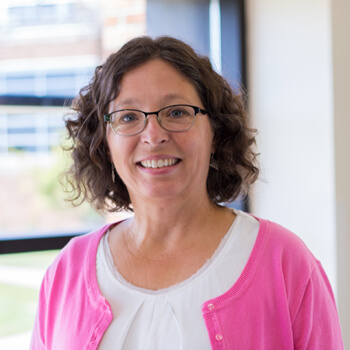 ---
Education
DNP - CUW-Mequon (2009)
MS - FNP, CUW-Mequon (2003)
BSN - Nursing, Marian University (2001)
---
Research Interests
Interactive online education
Cross-cultural immersion for students
---
Teaching Interests
Role transition for the Advance Practice Nurse
Clinical practicum for the Advance Practice Nurse
Connect with a Counselor
Please select the area that best describes you from the options below.