Find yourself in your element
Each and every day chemistry is happening all around us. When you strike a match or munch your lunch, you're triggering chemical reactions. We live, grow, and thrive thanks to chemistry. So if you have a natural curiosity and appreciation for what makes up God's creation, you might find yourself most in your element pursuing a degree in this field.
The aim of Concordia's program is to prepare you for a career in the chemical industry or to pursue graduate studies to earn a PhD, an MD, or a PharmD. Expect to be challenged on a regular basis. Our professors have designed a rigorous curriculum to help you advance as a scientist and develop analytic reasoning. CUW's Chemistry program is approved by the American Chemical Society, an important distinction for any Chemistry program.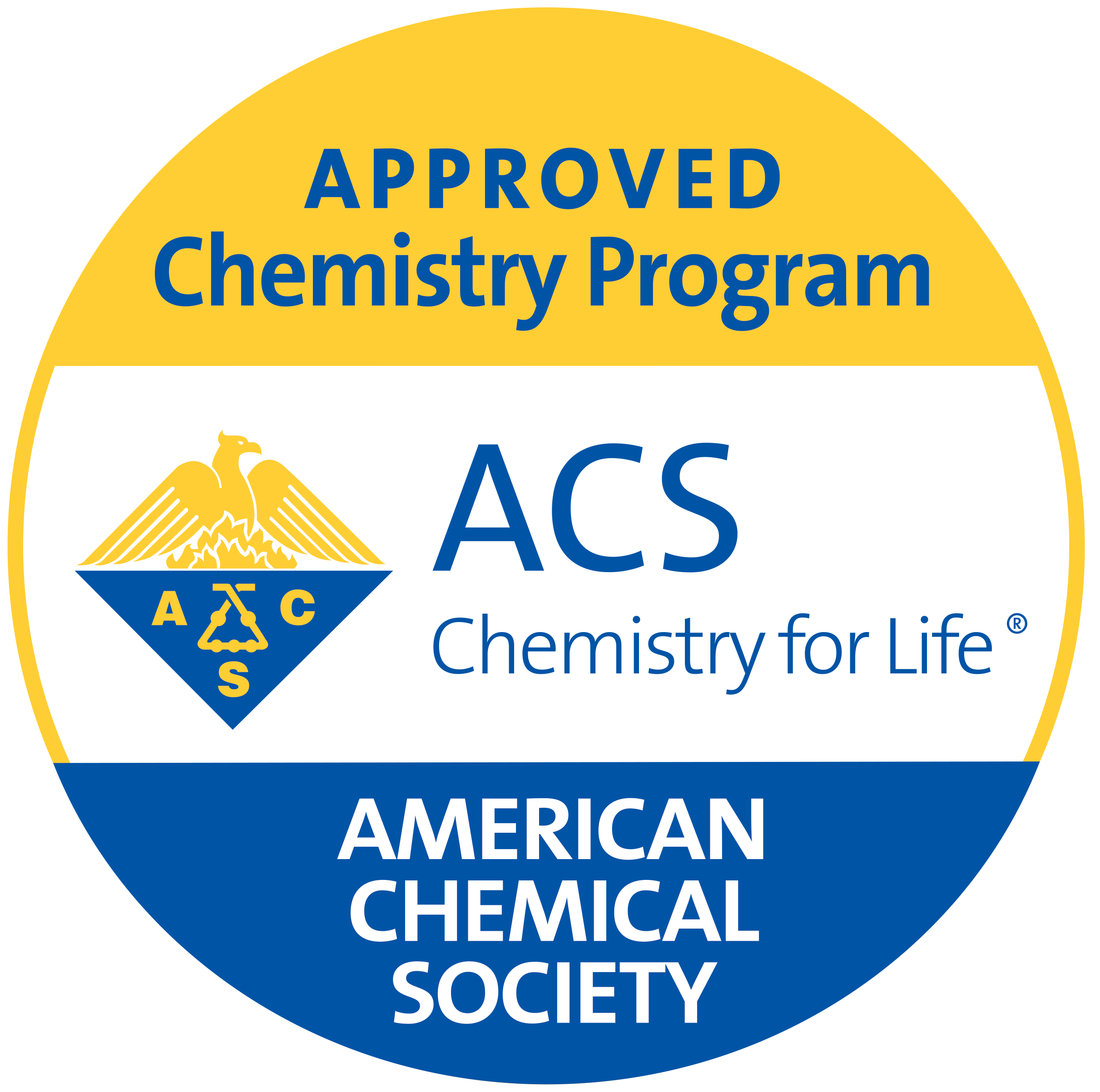 A significant portion of your studies will take place in our recently constructed laboratories, with state-of-the-art technology and equipment. Whenever possible, our faculty take a hands-on approach to learning, so you can expect to quickly become comfortable in a lab setting. You'll gain a thorough foundation in the various areas within chemistry, including organic, inorganic, analytical, physical, and biochemistry. And CUW students aren't limited to the required courses for developing their skills. If you have a particular area of interest, you have the opportunity to work one-on-one with a faculty member in conducting an undergraduate research project.
Please note there is a chemistry placement exam that you will need to take before you start your chemistry sequence.
Undergraduate Application Steps
It's time to help you become a Falcon! Just follow these simple steps to complete your application.
For first-time freshman:
Submit your online application  
Submit the Common Application
Have your school send your official high school transcripts. Transcripts may be mailed or sent via a transcript processing service to:

Concordia University Wisconsin
Admissions Office
12800 N. Lake Shore Dr.
Mequon, WI 53097


Send your official ACT or SAT scores.
Scores on your high school transcript will be considered official. If your school does not put scores on transcripts, please contact ACT at www.act.org or College Board at www.collegeboard.org.
For transfer students:
Submit your online application
Submit the Common Application
Submit official transcripts from all colleges/universities attended
*Transfer students with less than 60 college credits completed will also submit official high school transcripts. Students who have less than 30 college credits also need to submit official ACT or SAT scores. Scores on your high school transcript will be considered official.
Minimum Requirements
A minimum GPA of a 2.5/4.0 (C average) or higher
ACT composite of 18 or above
SAT equivalent of 940 or higher for combined math and evidence-based reading and writing (for tests taken after March 2016).  
*If your GPA or ACT score falls below the minimum for acceptance, your admissions counselor may ask you to retake the test or supply additional documents, such as an essay or letters of recommendation, to complete the application.
Required Academic Coursework in High School
A minimum of 16 units of high school (secondary school) work is required, of which at least 11 should be in basic liberal arts areas. Units should be distributed as follows:
English: At least three units, but four are strongly recommended.
Mathematics: Two units of college-prep math, preferably one each in Algebra and Geometry.
Natural Science: Two units, preferably one each in Biology, Physics or Chemistry.
Social Studies: Two units, preferably one each in world history and American history.
Liberal Arts: Two units of the same foreign language or additional units in one or more of the other listed subjects or in fine arts.
Other Electives: Five units from any area of academic study, but ideally from the areas listed above.
German or Latin is recommended for pre-seminary students.
Chemistry Department Instrumentation
The chemistry department has been blessed with modern equipment housed in our instrumentation room and also has access to equipment housed in the CUW School of Pharmacy. For example, the CUW SOP has a 500 MHz NMR.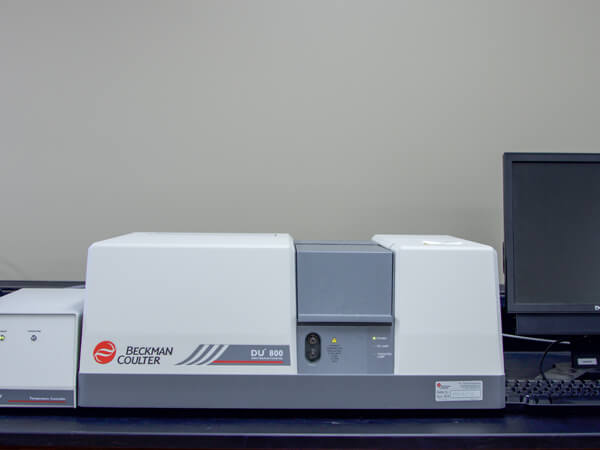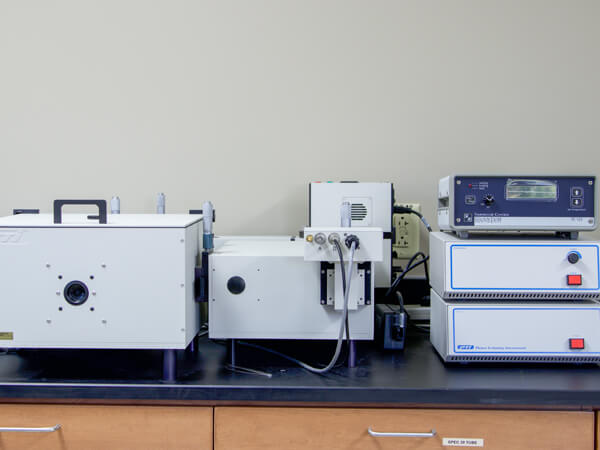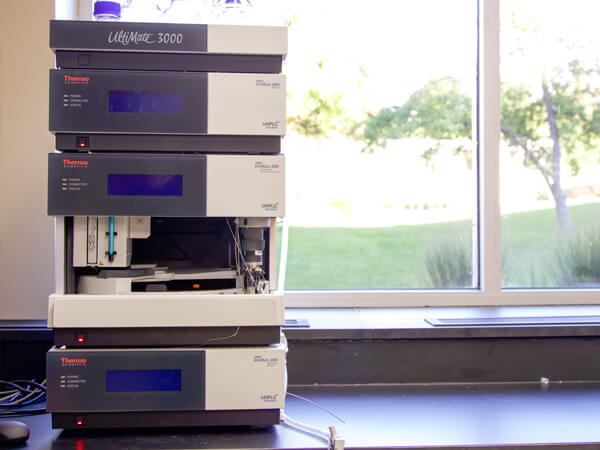 High Performance Liquid Chromatograph (HPLC)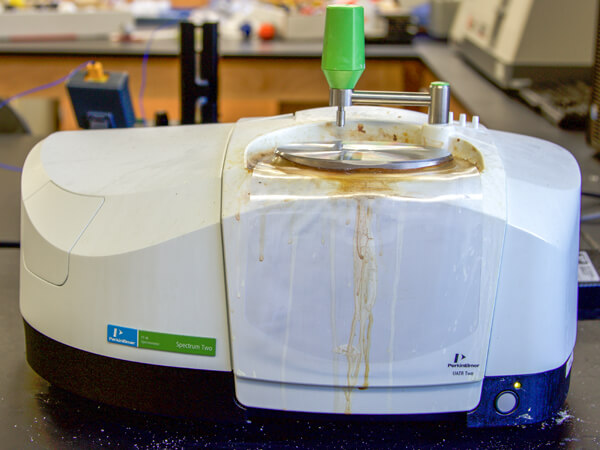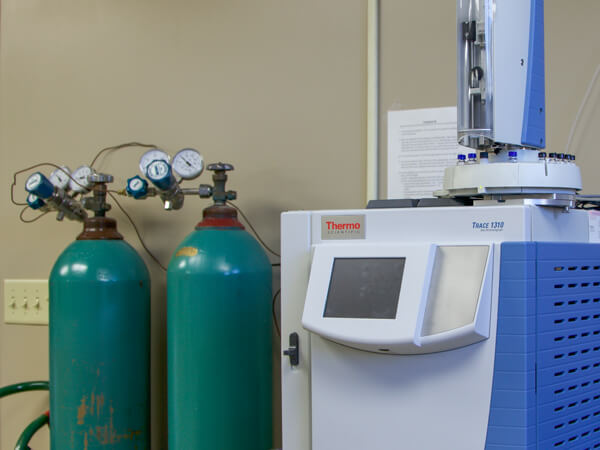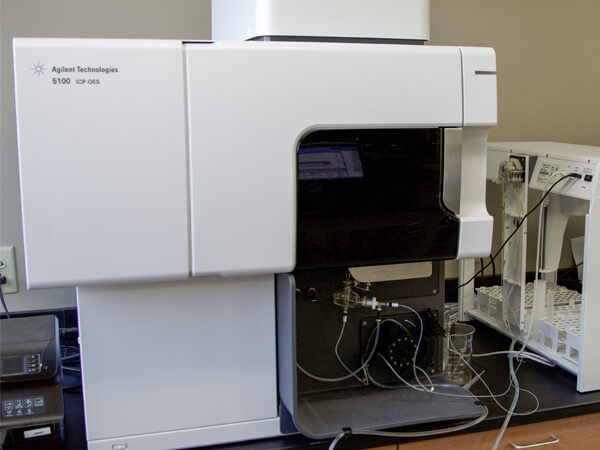 Inductively Coupled Plasma (ICP) OES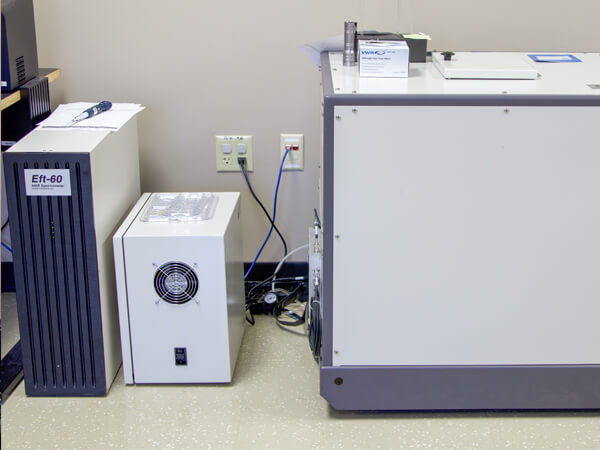 Chemistry Faculty Research Projects
The chemistry faculty at CUW involve undergraduate students in their research projects.  This is an excellent way for students to engage more with their degree program, to learn to become independent scientists, and to get training applicable for graduate school or employment at a company.  If this sounds interesting, check out the research projects below and contact the appropriate professor to discuss your interest.  CUW also has a dedicated Undergraduate Research Program for all majors.
Active research projects
Biochemistry
Using FRET to track the folding and misfolding process of ribozymes (Dr. Potratz)
Investigation of the metabolic rates of drug-metabolizing enzymes (Dr. Bichler)
Computational
Modeling cluster ion formation, isomerization, and spectroscopy (Dr. Beck)
Inorganic
Catalytic applications of polyoxometalate complexes (Dr. Thompson)
Organic
Organometallic microwave cyclization reactions (Dr. Van Ornum)
Neuromuscular blocking analog preparations (Dr. Van Ornum)
Chemical Education
Developing a program to assess student technique in reading chemical glassware (Dr. Potratz)
Understanding how students develop and interact with scientific models (Dr. Beck)
Organic laboratory pedagogy (Dr. Bichler)
Our graduates have gone on to graduate school, professional programs, and straight into the workforce. See the map below for a sample of where some of our graduates have matriculated right after earning a chemistry degree from CUW.
Connect with a Counselor
Please select the area that best describes you from the options below.