Become a marketplace pro
You take the dollar bill and the human race, and where the two intersect you have economics. It's that simple! And lucky for you, our country just happened to be founded on the principles of capitalism. With an ever-changing marketplace, there's always more than enough material to feed your studies. Check it out: a degree in economics pairs well with finance, accounting, and many other programs in the Batterman School of Business.
It's not a chicken-or-the-egg sort of thing. The truth is, humanity and the marketplace enjoy a symbiotic relationship. Both have seen their ups and downs. Both have been the cause and the effect. This program explores the economic problems faced by individuals, business, and nations by offering courses in the historical, practical, theoretical, and empirical aspects of economics. You will graduate with a firm understanding of the basis of the discipline and be prepared to position yourself and your organization to survive and thrive in any environment. You'll be qualified to seek employment in the private, public, or nonprofit sector or to seek advanced degrees and graduate study.
You might expect to master the models and competing theoretical frameworks that shape economics in a program like this one – and you'd be right on the money. You'll also study the factors that drive human behavior in the marketplace and the principles and theories of macro and micro-economics. You'll look at consumer demand for goods and services, and the ways in which economic policy impacts national welfare. And don't worry, you'll study enough inflation, unemployment, and economic growth to satisfy your itch.
Undergraduate Application Steps
It's time to help you become a Falcon! Just follow these simple steps to complete your application.
For first-time freshman:
Submit your online application  
Submit the Common Application
Have your school send your official high school transcripts. Transcripts may be mailed or sent via a transcript processing service to:

Concordia University Wisconsin
Admissions Office
12800 N. Lake Shore Dr.
Mequon, WI 53097


Send your official ACT or SAT scores.
Scores on your high school transcript will be considered official. If your school does not put scores on transcripts, please contact ACT at www.act.org or College Board at www.collegeboard.org.
For transfer students:
Submit your online application
Submit the Common Application
Submit official transcripts from all colleges/universities attended
*Transfer students with less than 60 college credits completed will also submit official high school transcripts. Students who have less than 30 college credits also need to submit official ACT or SAT scores. Scores on your high school transcript will be considered official.
Minimum Requirements
A minimum GPA of a 2.5/4.0 (C average) or higher
ACT composite of 18 or above
SAT equivalent of 940 or higher for combined math and evidence-based reading and writing (for tests taken after March 2016).  
*If your GPA or ACT score falls below the minimum for acceptance, your admissions counselor may ask you to retake the test or supply additional documents, such as an essay or letters of recommendation, to complete the application.
Required Academic Coursework in High School
A minimum of 16 units of high school (secondary school) work is required, of which at least 11 should be in basic liberal arts areas. Units should be distributed as follows:
English: At least three units, but four are strongly recommended.
Mathematics: Two units of college-prep math, preferably one each in Algebra and Geometry.
Natural Science: Two units, preferably one each in Biology, Physics or Chemistry.
Social Studies: Two units, preferably one each in world history and American history.
Liberal Arts: Two units of the same foreign language or additional units in one or more of the other listed subjects or in fine arts.
Other Electives: Five units from any area of academic study, but ideally from the areas listed above.
German or Latin is recommended for pre-seminary students.
Professor
Phone: 4204
Email: joseph.jacobsen@cuw.edu

Bio
Dr. Jacobsen is currently a full professor of economics at Concordia University Wisconsin where he teaches microeconomics, macroeconomics and econometrics. He is also developing new courses within the economics major and it also developing a decision science focused MBA that emphasizes mathematics, science and sustainability. His latest book, Sustainable Business & Industry is being adopted across the country as a textbook for graduate and undergraduate business and industry coursework.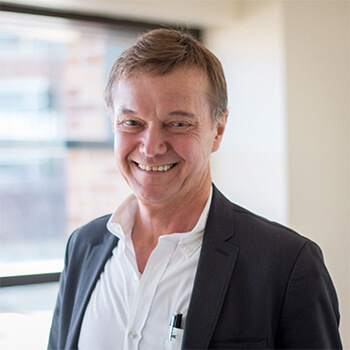 ---
Education
Ph D - Interdisciplinary , Marquette University (2005)
MBA - Business, CUW (1996)
BA - Business, CUW (1995)
HVAC Systems and Controls , Milwaukee School of Engineering (1986)
Power Engineering , MATC (1982)
Teaching Certification , Wisconsin Technical College System (2008)
---
Research Interests
Nonlinear Dynamic Multivariate Modeling
Diffusion in physics, social science, biology and business
---
Teaching Interests
Associate Professor
Phone: (262) 243-4502
Email: van.mobley@cuw.edu

Bio
Grew up in Southeast, worked in business, politics, and industry, earned a Ph.D. at UW-Madison, professor at CUW since 2001, elected Thiensville village president in 2012. Married with two children.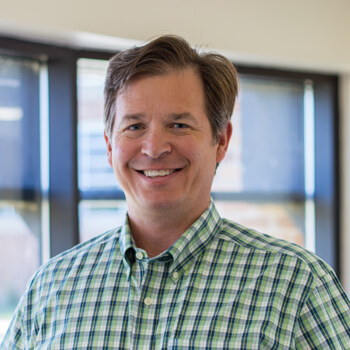 ---
Education
Ph D - Intellectual History, University of Wisconsin-Madison (1999)
MA - Intellectual History, University of Wisconsin-Madison (1995)
BA - Economics , Vanderbilt University (1990)
Fundraising, Indiana University (2006)
Military History, United States Military Academy (1999)
Assistant Professor
Office: Luther Hall 203E
Phone: (262) 243-4225
Email: tscheppa@cuw.edu

Bio
After a seven-year professional career at three large insurance organizations, Professor Scheppa joined Concordia in 1999. He is an Associate of the Society of Actuaries and a former member of The American Academy of Actuaries.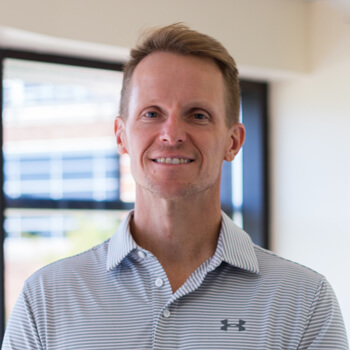 ---
Education
MS - Finance, University of Wisconsin - Milwaukee (1997)
BS - Mathematics, University of Wisconsin - Madison (1988)
Economics, University of Wisconsin - Milwaukee (2007)
---
Research Interests
Economic Impact of Recreational Activities
Actuarial Modeling
---
Teaching Interests
Actuarial Science
Probability and Statistics