Create your own path
Think you have what it takes to start your own business? If you answered yes to that question, you're probably right! So you fuel your heart, we'll fuel your mind, and together we'll form you into somebody who's ready to trailblaze a path for yourself.
Entrepreneurship is characterized by creativity and innovation, your ability to take risks, to experiment, to adapt, to learn from failure. You must be able to challenge yourself, and to solve problems from multiple perspectives. This major will inspire you to positively engage and serve the culture by creating new avenues for opportunity, vocation, innovation, and social improvement. You'll learn how to identify certain needs that present themselves in today's culture, the Church, and the world, then how to respond to those needs in a way that aligns with your Christian values. You'll learn how to be a servant leader in all your endeavors, and how to build a culture of life, addressing the world's social and ethical problems.  
Before you take the plunge and dive headfirst into your own upstart, you'll toe the water with the courses in this program. An important first step for any entrepreneur is to develop and grow a network of individuals, organizations, and professionals. You'll do that as part of this major. You'll also develop – and be expected to display – knowledge and skills related to innovation, creativity, problem-solving, perseverance, and adaptability. You'll ideate and identify emerging markets, trends, problems, and challenges, while learning how to articulate a vision for and commitment to ethical business practice in the education sector.
Technology is a huge benefit to entrepreneurs these days – you can expect to demonstrate competence in leveraging technology in market research and identification. Same goes for adaptability and "pivot-ability." (You'll also learn that the world of business is filled with words like pivot-ability.) This program will help you develop a business model, prototype an idea for a business or service, create and develop a business plan, and start or participate in starting a company/new business venture. Because why wait until you graduate to give it a go?
Undergraduate Application Steps
It's time to help you become a Falcon! Just follow these simple steps to complete your application.
For first-time freshman:
Submit your online application  
Submit the Common Application
Have your school send your official high school transcripts. Transcripts may be mailed or sent via a transcript processing service to:

Concordia University Wisconsin
Admissions Office
12800 N. Lake Shore Dr.
Mequon, WI 53097


Send your official ACT or SAT scores.
Scores on your high school transcript will be considered official. If your school does not put scores on transcripts, please contact ACT at www.act.org or College Board at www.collegeboard.org.
For transfer students:
Submit your online application
Submit the Common Application
Submit official transcripts from all colleges/universities attended
*Transfer students with less than 60 college credits completed will also submit official high school transcripts. Students who have less than 30 college credits also need to submit official ACT or SAT scores. Scores on your high school transcript will be considered official.
Minimum Requirements
A minimum GPA of a 2.5/4.0 (C average) or higher
ACT composite of 18 or above
SAT equivalent of 940 or higher for combined math and evidence-based reading and writing (for tests taken after March 2016).  
*If your GPA or ACT score falls below the minimum for acceptance, your admissions counselor may ask you to retake the test or supply additional documents, such as an essay or letters of recommendation, to complete the application.
Required Academic Coursework in High School
A minimum of 16 units of high school (secondary school) work is required, of which at least 11 should be in basic liberal arts areas. Units should be distributed as follows:
English: At least three units, but four are strongly recommended.
Mathematics: Two units of college-prep math, preferably one each in Algebra and Geometry.
Natural Science: Two units, preferably one each in Biology, Physics or Chemistry.
Social Studies: Two units, preferably one each in world history and American history.
Liberal Arts: Two units of the same foreign language or additional units in one or more of the other listed subjects or in fine arts.
Other Electives: Five units from any area of academic study, but ideally from the areas listed above.
German or Latin is recommended for pre-seminary students.
Professor
Phone: (262) 243-4227
Email: Brad.Condie@cuw.edu

Bio
I have taught at CU for 25 years. Prior to joining CU in 1991, I worked for 11 years in the advertising and marketing fields.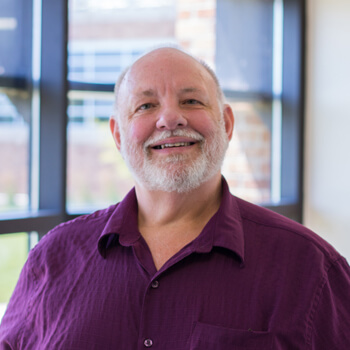 ---
Education
Ph D - Philosophy, Northwestern University (1986)
MBA - Marketing, Keller Graduate School of Management (2000)
BA - Philosophy, Wheaton College (1976)
Assistant Professor
Phone: (262) 243-4482
Email: erik.hollander@cuw.edu

Bio
Erik Hollander teaches Business classes for undergrad and graduate; as well as healthcare courses in the graduate program. His research focuses on scholarship of teaching and learning. He has provided guest lectures in Austria and several community opportunities.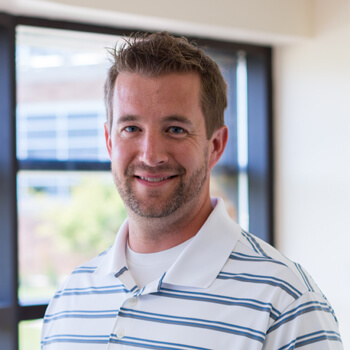 ---
Education
MBA - Healthcare Administration, Concordia University Wisconsin (2011)
BS - Business Management, Cardinal Stritch University (2009)
---
Research Interests
Healthcare (Costs, Quality and Value)
Generational Workforce / Young Professionals
---
Teaching Interests
Small Business Administration
Healthcare Administration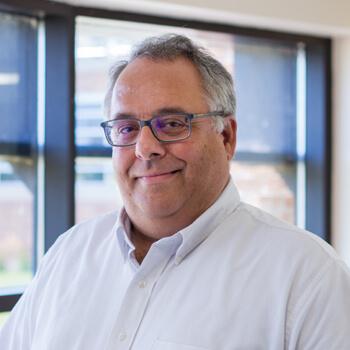 ---
Education
JD - Intellectual Property; Corporate Law, Marquette University (2015)
Ph D - Biochemistry, UW-Madison (1990)
MBA - Marquette University (2013)
BS - Biochemistry, UW-MIlwaukee (1986)
---
Research Interests
Drug design and development
Intellectual property
---
Teaching Interests
Entrepreneurship
Medicinal Chemistry and Drug Design
Connect with a Counselor
Please select the area that best describes you from the options below.