The pinnacle of life-long healing
We know what you're thinking: Dr. Nurse has an oddly satisfying ring to it. But all kidding aside, this program is reserved for those who feel called to the highest level of nursing practice. And it means you will undoubtedly be a leader among your peers.
Healthcare is always evolving. And there is a real need for talented people like you to drive that change. The Doctor of Nursing Practice Program prepares students at the highest level of practice to analyze current evidence and integrate systems thinking as a foundation for organizational change management and quality improvement initiatives to improve practice, education, and patient care in various settings.
By the time you complete this program, you'll have the capacity to model scholarship, professionalism, and excellence in advanced nursing roles, while ensuring the use of advanced clinical judgment, systems thinking, and accountability to provide evidence-based care in the area of specialization or in systems leadership.
In addition to our main and online campuses, Concordia has nine center locations which offer accelerated undergraduate and graduate programs close to where you live and work.
Graduate Application Steps
These programs have a minimum undergraduate GPA requirement of 3.00.
Admissions Process for Graduate School
Application (Please Submit the Following):
Application form available at: www.cuw.edu/apply
Non-refundable application fee
One page essay describing your reason for obtaining a graduate degree
Résumé of your education and employment experience
Two signed letters of recommendation using the Recommendation Form
(recommendation letters on letterhead may also be submitted)
All official transcripts leading to your bachelor's degree
Please note:
Graduate entrance exams such as the GRE are not required
If you have completed graduate level classes in the last seven years and wish to have them evaluated for possible transfer, please contact your admissions counselor for more information on transferring graduate credits
International students should contact the Office of International Student Services at international.admissions@cuw.edu for additional application requirements

Evaluation
When an applicant's file is complete, the file is forwarded to the Admission Committee for review.


Admission
If the student is admitted, an acceptance letter will be mailed to the student and the student's Falcon One Student ID number. Password information to access my.cuw.edu will be sent separately from the Information Technology office. Your advisor will be able to give you information regarding completion of the required student orientation before you begin your first class.
Non-Degree Seeking Graduate Students
Please complete the Non-Degree Application at www.cuw.edu/apply
Non-degree applicants only need to submit an application to begin admission review; however academic transcripts may be requested to complete our review
Contact Us
For additional information, please contact the Graduate Admission Office at graduate.admission@cuw.edu or 262.243.4300.
Department Chair, Associate Professor
Office: HS 101T
Phone: (262) 243-2006
Email: diane.ames@cuw.edu

Bio
Dr. Diane Ames teaches Advanced Practicum Nursing 3 in the Adult Geriatric Primary Care and the Family Nurse Practitioner programs along with Advanced Health Assessment. She is a Co-Director of the Graduate Nursing Programs.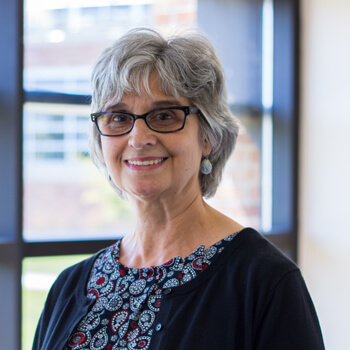 ---
Education
DNP - (2010)
MS - Family Nurse Practitioner , UW-Oshkosh (1996)
BS - Social Work, UW-Eau Claire (1977)
BSN - Nursing , Alverno College (1992)
Nursing Practice, CUW (2010)
---
Presentations
Ames, D., Fullin, K., Maas, K. & (2016). Chronic Illness Management in Teams of Urban Multidisciplinary Scholars(CIMTUMS) . Oral Presentation. Madison, Wi.
---
Research Interests
Interprofessional Collaboration of Chronic Disease
Integrative Medicine
---
Teaching Interests
Integrative Medicine
Interprofessional Education
Connect with a Counselor
Please select the area that best describes you from the options below.