Using your God-given gifts to help those in need
Do you have a heart for social justice and helping those in need? Congratulations. You have what it takes to change the world and be a social worker. We need people like you! People with both zeal and compassion are uncommon and have what it takes to create change and make a difference in the world . This an opportunity to use your God-given gifts to serve God and the world, and have a fulfilling career.
Careers
Social Work Teacher
Child Social Worker
Health Care Social Worker
Search More Jobs
Get more information without any phone calls
Prefer to learn more about our Bachelor of Social Work through email only? Request more information and we'll send everything you need - straight to your inbox - without any phone calls or texts.
All the details without any of the phone calls
By subscribing to updates, your communication with Concordia will be through email only. Our admissions team will not follow up with you via phone calls or texts unless you tell us otherwise.
Let's talk about the long term. Upon graduation you'll have acquired the skills and knowledge and a year of practice experience to immediately enter into generalist professional practice. So, how do you get there? Everything that you learn will be centered around the Council on Social Work Education's (CSWE) nine competencies. They include: demonstrating professional behavior, advancing human rights, using practice-informed research and research-informed practice, and engaging with a diverse range of people.
What makes us unique? Simple. Our philosophy of education. We believe that Christian service, quality research, and hands-on learning are the best ingredients for your growth as a competent professional. You'll learn comprehensive methods in providing support and counsel to individuals, families, and groups, communities and organizations in need.
The primary mission of the CUW social work program is to prepare graduates for baccalaureate level, generalist, social work practice, within the context of faith, service and social justice.  To fulfil this mission, the CUW Social Work program is based on CSWE's nine competencies:
Demonstrate Ethical & Professional Behavior

Engage Diversity and Difference in Practice

Advance Human Rights and Social, Economic, and Environmental Justice

Engage in Practice-informed Research and Research-informed Practice

Engage in Policy Practice

Engage with Individuals, Families, Groups, Organizations, and Communities

Assess Individuals, Families, Groups, Organizations, and Communities

Intervene with Individuals, Families, Groups, Organizations and Communities

Evaluate Practice with Individuals, Families, Groups, Organizations, and Communities
Areas of Practice
BSW's are valued by employers. The BSW program educates students for professional Social Work practice and prepares them for entry level positions in all areas of Social Work and social service professions.
Some of the areas of practice include:
Addictions
Aging
Criminal Justice

Probation services
Police and government agencies
Juvenile Justice programs

Family & Children Services

Children & youth services
Child welfare agencies
Domestic violence programs
Family services
Human trafficking services

Health Care

Home health agencies
Hospices
Public Health

Inter-Professional Health Education and Services

Hospitals

Medical care
Psychological care
Emergency Care
Rehabilitation Services
Mental Health

Mental health services
Developmental Disabilities
Community Mental Health Services

Schools

School Social Work (elementary & secondary)
Day Care Centers
Special Education

Social Welfare

Community action agencies
Homeless Shelters and Services
Residential Treatment Programs
Fieldwork
Fieldwork is all about applying what you learn in the classroom to real life. You will participate in a year-long, professionally-supervised internship experience and complete 450 hours. We encourage you to explore many options for your field experience and remain open to the unknown. Field experience is an integral part of becoming a social worker.  It not only allows you to explore the diverse opportunities that are offered in social work practice, but it allows you to discover your strengths, assets and passion. As a CUW student intern, you get to develop and demonstrate your abilities under the supervision of professionals. To heighten this experience, you'll participate in weekly mentoring seminars with experienced faculty to debrief and analyze specific events. Learn more about field work in our   manual and   potential fieldwork experience locations.
Complementary Majors/Minors
Social work majors have the option of working creatively with their advisors to design individualized degree options for double majors and/or minors. Some of the options have included:
Criminal Justice
Education
Lay Ministry Certification
Music
Political Science
Psychology
Social Science
Spanish
Your classes will consist of understanding human behavior, policy, ethics, the use of theory in practice, research and how to build relationships with individuals, families, groups, communities and organizations. Guess what? That is exactly what you'll be further developing  through your field experience/internship. This significant requirement helps you prepare for your first professional position by allowing you to apply your knowledge, values and skills in a real-world setting. Our faculty will give you the tools needed for generalist, social work practice within the context of faith, service to others, and social justice.
Also available are valuable memberships in professional development organizations like Student Social Work Organization (SSWO) and Phi Alpha Honor Society for Social Work.
In addition to our main and online campuses, Concordia has center locations which offer accelerated undergraduate and graduate programs close to where you live and work. The Bachelor of Social Work program is available at the following:
Undergraduate Admission
Students cannot enroll in upper division Social Work courses (SW 300 or SW 400 level) or begin a field placement until they have completed the application and been accepted into the upper division program.
Prior to official acceptance into Upper Division Status, students are expected to take the two introductory social work courses, SW 225 (Social Work & Social Welfare) and SW 235 (Introduction to Child Welfare) during their freshman and sophomore years. Students must receive at least a "C" in all social work courses. Students who receive at least a "B" in all Social Work courses may be eligible for advanced standing in a Master of Social Work (MSW) program.
Complete an Application for Admission into Upper Division Status in the Social Work Major. A completed application includes:
Application materials are due the first Friday in February of the sophomore year. Upper Division classes will begin the fall semester of junior year and will take four semesters to complete.
Accelerated Admission

Currently, the Accelerated Bachelor of Social Work Program is offered through CUW's Miller Park Way and Green Bay Accelerated Learning Centers. Students may declare a Social Work major when applying to CUW or anytime while a student in good standing.
The process for admission into the Accelerated BSW program is to:
Follow the general admission procedures for CUW and declare a major in Social Work (BSW Program)

Have a minimum cumulative grade point average of 2.5 GPA overall and a 2.75 GPA in any social work courses.

Interview with the Center's admission counselor

Complete and submit a personal narrative

Complete a background check through the agency specified by the BSW program

Depending on the previous application requirements, an interview with the Chair of the BSW program may be required
Students must receive at least a "C" in all Social Work courses in order to continue in the program. A student may repeat a course one time in an effort to improve their grade. Students who receive at least a "B" in all Social Work courses may be eligible for advanced standing in a Master of Social Work (MSW) program. 
Undergraduate application steps
It's time to help you become a Falcon! Just follow these simple steps to complete your application.
For first-time freshman:
Submit your online application  
Submit the Common Application
Have your school send your official high school transcripts. Transcripts may be mailed or sent via a transcript processing service to:

Concordia University Wisconsin
Admissions Office
12800 N. Lake Shore Dr.
Mequon, WI 53097


Send your official ACT or SAT scores.
Scores on your high school transcript will be considered official. If your school does not put scores on transcripts, please contact ACT at www.act.org or College Board at www.collegeboard.org.
For transfer students:
Submit your online application
Submit the Common Application
Submit official transcripts from all colleges/universities attended
*Transfer students with less than 60 college credits completed will also submit official high school transcripts. Students who have less than 30 college credits also need to submit official ACT or SAT scores. Scores on your high school transcript will be considered official.
Minimum requirements
A minimum GPA of a 2.5/4.0 (C average) or higher
ACT composite of 18 or above
SAT equivalent of 940 or higher for combined math and evidence-based reading and writing (for tests taken after March 2016).  
*If your GPA or ACT score falls below the minimum for acceptance, your admissions counselor may ask you to retake the test or supply additional documents, such as an essay or letters of recommendation, to complete the application.
Required academic coursework in high school
A minimum of 16 units of high school (secondary school) work is required, of which at least 11 should be in basic liberal arts areas. Units should be distributed as follows:
English: At least three units, but four are strongly recommended.
Mathematics: Two units of college-prep math, preferably one each in Algebra and Geometry.
Natural Science: Two units, preferably one each in Biology, Physics or Chemistry.
Social Studies: Two units, preferably one each in world history and American history.
Liberal Arts: Two units of the same foreign language or additional units in one or more of the other listed subjects or in fine arts.
Other Electives: Five units from any area of academic study, but ideally from the areas listed above.
German or Latin is recommended for pre-seminary students.
Our Social Work program at CUW is accredited by the Council on Social Work Education (CSWE). Why is this important? Graduating from a CSWE accredited school is necessary for you to take the exam for Social Work licensing. Being a licensed social worker allows you to practice as a professional with the title of Social Worker and allows you to gain Advanced Standing in future social work graduate programs. In other words, accreditation ought to be a weighty factor when selecting a school. It is worth noting that CUW is one of only two schools in the Concordia University system with an accredited social work program.
The Department of Social Work is fully accredited by the Council on Social Work Education. The Department will, under no circumstances, give credit for prior work or life experiences. This is in compliance with CSWE Educational Policy and Accreditation Standard 3.1.5.r
Click here to view our
Assessment of Student Learning Outcomes
and our
Student Handbook
.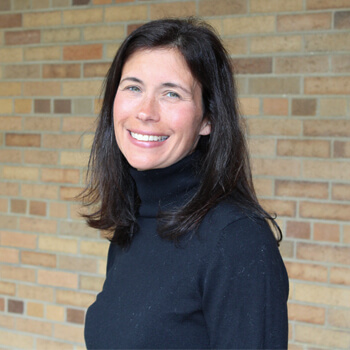 ---
Education
DSW - Social Work, University of THomas- St. Catherine's University (2017)
BA - Psychology, Marquette University (1998)
Social Work, Dominican University (2007)
---
Research Interests
Human Trafficking, International Interprofessional Education, Interprofessional Education and Practice
---
Teaching Interests
Human Trafficking, Interprofessional Education and Practice, International Social Work, Child Welfare, Youth and Technology, Refugee Settlement, Social Welfare Policy
Arletta L. Frazier-Tucker
Phone: (262) 243-2157
Email: Arletta.Frazier-Tucker@cuw.edu

Bio
Dr. Frazier-Tucker has more than ten years of extraordinary leadership and public service in the area of human service/social work. In addition, she served in higher education as an adjunct instructor at Gateway Technical College, Springfield College and University of Wisconsin Parkside. She also was a guest lecturer at University of St. Thomas in Minnesota. She has provided trainings and led workshops in the areas of poverty and diversity. Recently, through Dr. Frazier-Tucker's consultant firm, conducted a full conference on the awareness of the crisis black boys in the state of Wisconsin. A recognized champion of early childhood education, Dr. Frazier-Tucker's is a recipient of the Governor's Outstanding Adoptive Parent Award and Council for Exceptional Children – June Hartenhaler Award for Team Collaboration. A Racine native, Dr. Frazier-Tucker is committed to the local community and is passionate about education, equity and advocacy for underserved youth and families. Dr. Frazier-Tucker earned her undergraduate degree from Carthage College, with a major in Criminal Justice and a minor in Sociology. Upon graduation, Dr. Frazier-Tucker pursued graduate work at Aurora University, where she earned a Master of Social Work degree and later earned a Master of Education from Carthage College. Dr. Frazier-Tucker recently earned a Doctor of Clinical Social Work at Aurora University. Her dissertation titled The Effects of African American Positive Parenting Upon Social and Emotional Factors Contributing to African American Children's Academic Success. Dr. Frazier-Tucker has presented at national conferences such as the National Association for the Education of Young Children (NACEY). Her presentation was titled Child Development, Family Support and Healthcare Services: How to Coordinate, Collaborate and Communicate. She also presented at the Governor's Summit – State Call to Action on Child Abuse and Neglect. Her presentation was titled Innovative Approaches on Comprehensive Family Support Programs. Dr. Frazier-Tucker's accomplishments also included serving as a founding board member of Next Generation Now Child Development Center (founding board member) and as a board and/or advisory member of Taylor Homes, Racine County School Readiness Coalition, Racine, Kenosha and Walworth Counties Childcare and Resources, United Way of Racine County, and Racine Vocational Ministries.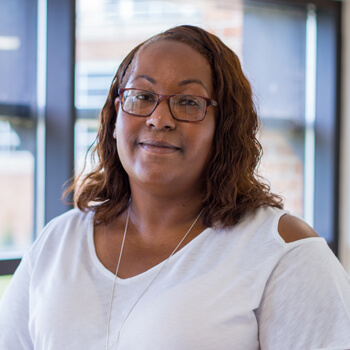 ---
Education
DSW - Clinical Social Work, Aurora University (2017)
---
Research Interests
Academic Success Among African American Children, African American Parenting Styles and the History of Black Social Workers
---
Teaching Interests
Methods and Skills, Diversity, Groups, and Mental Health
Research Project I,II, and III
Assistant Professor
Office: Health Services 104 C
Phone: (262) 243-2189
Email: sara.koeferl@cuw.edu

Bio
Professor Sara Koeferl is a Clinical Assistant Professor and Field Coordinator for the Department of Social Work. She has almost twenty years experience working in child welfare. Her teaching interests include Field Seminar, child welfare, mental health, and clinical theory. Professor Koeferl has twin teenage boys and enjoys gardening, practicing yoga, and golf.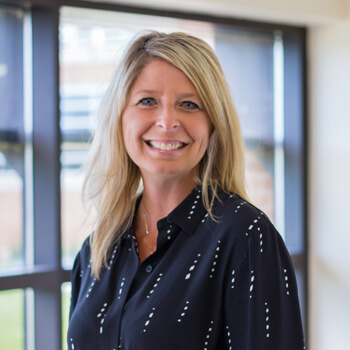 ---
Education
BA - Social Work, Marquette University (1997)
Social Work, University Wisconsin-Milwaukee (2001)
---
Research Interests
Post-Adoption Contact with birth families
Child Custody Studies in Family Court
---
Teaching Interests
Field Seminar
Child Welfare
Associate Professor
Office: Health Services 104C
Phone: (262) 243-2192
Email: dornicho.pulliam@cuw.edu

Bio
My name is Dr. Dornicho Pulliam. I am from a small town with a rich history in Mississippi by the name of Mound Bayou. I have been married for 17 years to my college sweetheart, Philyus Pulliam. We have two beautiful daughters, Morgan – 13 & Mariah – 12. My interests include reading novels, shopping, traveling, spending time with family & friends especially with my beautiful daughters & husband, along with giving back to the community. Upon graduating from high school, I furthered my educational studies by attending Mississippi Valley State University majoring in Social Work. After graduating with a Bachelor's degree in Social Work, I later obtained a Master's degree in Social Work from the University of Southern Indiana. I began my career working with the individuals and families who were diagnosed with mentally illnesses and low-income. After getting married, due to unforeseen circumstances we relocated to Beloit, Wisconsin, my husband's hometown. Due to the shortage of guidance counselors in Illinois, I obtained a certification as a Professional Guidance Counselor from Northern Illinois University in DeKalb, Illinois. As a result of my previous experience, I was offered a position as the Lead School Counselor at a high school in Rockford, Illinois this was the beginning of a career working in the educational field. Later, we relocated to Milwaukee, Wisconsin due to my husband's job; which I obtained a job with Milwaukee Public School as a School Social Worker. After working in the school system, I decided to return to college to get my administrator's license at National Louis University where I obtained a Master of Education in Administration and Supervision. Subsequently, I decided to go back to National Louis University to obtain my Doctorate in Educational Leadership, since I have been working as an Adjunct Instructor for the past 7 1/2 years. I realize that working at the collegiate level has become my passion. As I want to be a living piece of an educational template. I love education and I will do anything within my power to help others attain their educational plateau.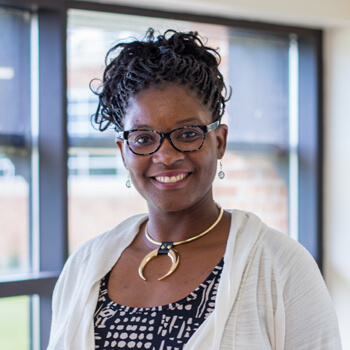 ---
Education
EDD - Educational Leadership, National Louis University (2016)
Education, National Louis University (2011)
Social Work, Mississippi Valley State University (1998)
Social Work, University of Southern Indiana (1999)
---
Research Interests
Advocating for Women's Rights
Social Injustice
---
Teaching Interests
Child Welfare
Social Work Practice
Department Chair - Social Work, Professor
Phone: (262) 243-4272
Email: elizabeth.talbot@cuw.edu

Bio
Dr. Elizabeth Talbot is Professor and Chair of the Department of Social Work, and is a Licensed Clinical Social Worker. She has an expertise in Social Work Practice and in the development of Master of Social Work Programs. She has presented and published in Child Welfare Practice, Human Trafficking, Bullying, Social Work Advocacy, and Academic Social Work Development. Dr. Talbot is currently teaching in Concordia University's Master of Social Work Program.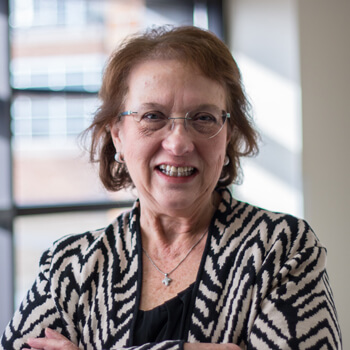 ---
Education
Ph D - Social Work (clinical), Loyola University-Chicago (2000)
MS - Family Therapy, Northern Illinois University (1983)
BS - Family Social Services, Norhtern Illinois University (1978)
Sociology, Waubonsee College (1975)
social work (child and family), Aurora University (1991)
---
Research Interests
Human Trafficking
Child Welfare
---
Teaching Interests
Clinical Theory
Social Work with Families
BSW Student Material
Other Websites
Connect with a Counselor
Please select the area that best describes you from the options below.