Sports aren't only for athletes
Just think of all the different people it takes to make a professional sports franchise tick. Whether it's a front office job, a job in facilities management, media relations, marketing, or a hundred other options, this program will prepare you for a life in sports.
Careers
Entertainment Attendant
Sports Official
Talent Director
Search More Jobs
The inter-related sports and entertainment industries show no signs of slowing down. The North American sports market alone will grow from $63.9 billion to $75.7 billion by 2020, according to PricewaterhouseCoopers. But that's nothing compared to the global market. In 2016, the size of the sports industry was a whopping $1.3 trillion worldwide! So needless to say, there's a demand for people with a degree in sport and entertainment business. Housed within the Batterman School of Business, our program let's you pursue a variety of careers in athletic and entertainment management. Our curriculum is current, engaging, and challenging – with courses and experiences designed under the guidance of a professional advisory board consisting of industry practitioners – to help you develop the fundamentals, skills, and character that will give you the best chance to thrive in a competitive industry.
Not only that, but you'll work with industry pros, networking with and learning from experts in professional and amature sports and entertainment, along with business people who work within the innumerable sub-professions tied to these industries. But nothing beats hands-on experience. If you display consistent professional and personal growth, you could earn intensive field experience opportunities at major events like the Rose Bowl, Final Four, Frozen Four, College World Series, COPA, and even the Super Bowl. That's what we like to call a win/win.
It might be beneficial to first take a quick look at what to expect in this program: grueling two-a-days, endless ladders, extensive weight training … heck, you don't even have to break a sweat earning this degree. Which isn't to say the program is easy. Indeed, it's challenging. But still, you catch the drift. You can pursue your goals through an undergraduate major or minor, the MBA concentration, or a professional certificate. Courses will focus on critical analysis, solution development, innovation, analytics, finance, teamwork development, leadership growth, and more.
How will you learn these crucial things? Through lectures, guest speakers, academic service learning, field experience, online/social media resources, and new technologies. So while the athletes are hitting the field, court, et al., working their butts off to make it to the next level, you'll be setting yourself up for a long, successful career in sports and entertainment by hitting the books. Not bad.
Undergraduate Application Steps
It's time to help you become a Falcon! Just follow these simple steps to complete your application.
For first-time freshman:
Submit your online application  
Submit the Common Application
Have your school send your official high school transcripts. Transcripts may be mailed or sent via a transcript processing service to:

Concordia University Wisconsin
Admissions Office
12800 N. Lake Shore Dr.
Mequon, WI 53097


Send your official ACT or SAT scores.
Scores on your high school transcript will be considered official. If your school does not put scores on transcripts, please contact ACT at www.act.org or College Board at www.collegeboard.org.
For transfer students:
Submit your online application
Submit the Common Application
Submit official transcripts from all colleges/universities attended
*Transfer students with less than 60 college credits completed will also submit official high school transcripts. Students who have less than 30 college credits also need to submit official ACT or SAT scores. Scores on your high school transcript will be considered official.
Minimum Requirements
A minimum GPA of a 2.5/4.0 (C average) or higher
ACT composite of 18 or above
SAT equivalent of 940 or higher for combined math and evidence-based reading and writing (for tests taken after March 2016).  
*If your GPA or ACT score falls below the minimum for acceptance, your admissions counselor may ask you to retake the test or supply additional documents, such as an essay or letters of recommendation, to complete the application.
Required Academic Coursework in High School
A minimum of 16 units of high school (secondary school) work is required, of which at least 11 should be in basic liberal arts areas. Units should be distributed as follows:
English: At least three units, but four are strongly recommended.
Mathematics: Two units of college-prep math, preferably one each in Algebra and Geometry.
Natural Science: Two units, preferably one each in Biology, Physics or Chemistry.
Social Studies: Two units, preferably one each in world history and American history.
Liberal Arts: Two units of the same foreign language or additional units in one or more of the other listed subjects or in fine arts.
Other Electives: Five units from any area of academic study, but ideally from the areas listed above.
German or Latin is recommended for pre-seminary students.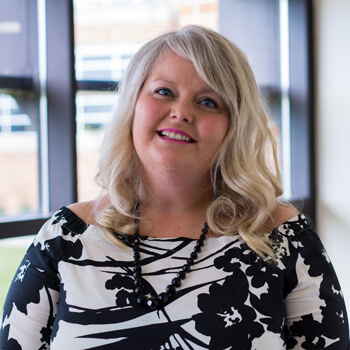 ---
Education
EDD - Leadership Administration, Concordia University Chicago (2017)
MBA - Sport Administration, Canisius College (2002)
BS - Sport Management, Brock University (1999)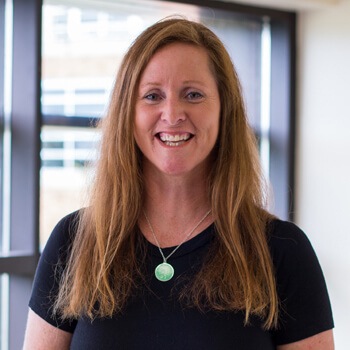 Adjunct Professor
Phone: (262) 424-0911
Email: bj.homayouni@cuw.edu

Bio
I am currently the Executive Director of Festivals of Cedarburg, Inc. Married for 30 years to Payman and have two grown children, two cats and a dog.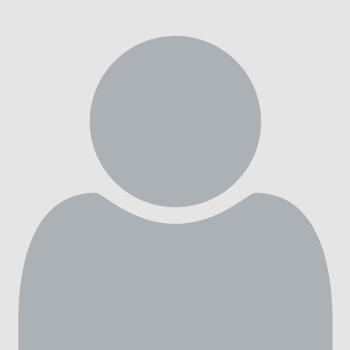 ---
Education
MA - Public Communications, American University (2001)
BA - Communications, Marymount University (1997)
---
Research Interests
Hospitality
Event Management
Tourism
---
Teaching Interests
Hospitality
Event Management
Tourism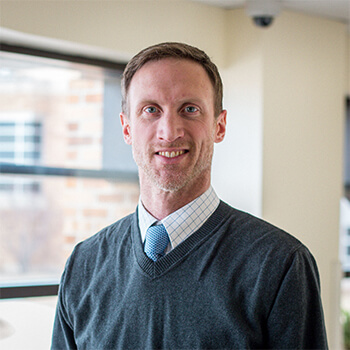 ---
Education
MS - Sport Management, Cardinal Stritch University (2010)
BS - Sport Management, University of Wisconsin - Parkside (2003)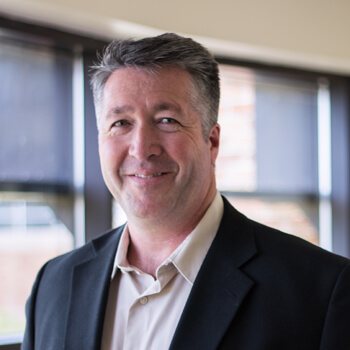 ---
Education
Ph D - Leadership, Learning and Service in Higher Education, Cardinal Stritch University (2020)
MS - Sport Management, Cardinal Stritch University (2010)
BS - Agricultural Journalism, University of Wisconsin-Madison (1992)
---
Research Interests
Professional Networking in Sport & Entertainment
Leadership through Change
---
Teaching Interests
Sports & Entertainment
Event Management
Connect with a Counselor
Please select the area that best describes you from the options below.