A new side of sports
Our Minor in Sport Media helps prepare students for exciting careers in communication-related positions specializing in sports. Learn practical, hands-on skills for the sports media industry.
Sports is a constantly growing, popular industry that the media is always connected to. If you're pursuing communication and have the slightest interest in sports, we can't recommend this minor enough. This interdisciplinary program stretches across Communication, Athletics, and the School of Business Administration so you can graduate with confidence.
Students in this program will become prepared for an ever-changing communication and journalism field. You will be proficient in the latest digital technology as well as how to write clearly and concisely for a very specific audience. The curriculum will also cover various digital media such as blogs, social media, and multimedia. Employment opportunities for sports-related media, specifically online media, have recently been stronger than traditional news-related media due to the expansion of niche broadcast networks. Whether you're currently a Sport and Entertainment Business major or a retiring athlete looking to return to school, this minor is an exciting program to pursue.
Undergraduate Application Steps
It's time to help you become a Falcon! Just follow these simple steps to complete your application.
For first-time freshman:
Submit your online application  
Submit the Common Application
Have your school send your official high school transcripts. Transcripts may be mailed or sent via a transcript processing service to:

Concordia University Wisconsin
Admissions Office
12800 N. Lake Shore Dr.
Mequon, WI 53097


Send your official ACT or SAT scores.
Scores on your high school transcript will be considered official. If your school does not put scores on transcripts, please contact ACT at www.act.org or College Board at www.collegeboard.org.
For transfer students:
Submit your online application
Submit the Common Application
Submit official transcripts from all colleges/universities attended
*Transfer students with less than 60 college credits completed will also submit official high school transcripts. Students who have less than 30 college credits also need to submit official ACT or SAT scores. Scores on your high school transcript will be considered official.
Minimum Requirements
A minimum GPA of a 2.5/4.0 (C average) or higher
ACT composite of 18 or above
SAT equivalent of 940 or higher for combined math and evidence-based reading and writing (for tests taken after March 2016).  
*If your GPA or ACT score falls below the minimum for acceptance, your admissions counselor may ask you to retake the test or supply additional documents, such as an essay or letters of recommendation, to complete the application.
Required Academic Coursework in High School
A minimum of 16 units of high school (secondary school) work is required, of which at least 11 should be in basic liberal arts areas. Units should be distributed as follows:
English: At least three units, but four are strongly recommended.
Mathematics: Two units of college-prep math, preferably one each in Algebra and Geometry.
Natural Science: Two units, preferably one each in Biology, Physics or Chemistry.
Social Studies: Two units, preferably one each in world history and American history.
Liberal Arts: Two units of the same foreign language or additional units in one or more of the other listed subjects or in fine arts.
Other Electives: Five units from any area of academic study, but ideally from the areas listed above.
German or Latin is recommended for pre-seminary students.
Department Chair - Communication, Associate Professor
Phone: (262) 243-4324
Email: sarah.holtan@cuw.edu

Bio
Sarah Holtan teaches communication-related courses in the undergraduate and graduate programs, both face-to-face and online. Prior to teaching, she worked in media as a television news producer.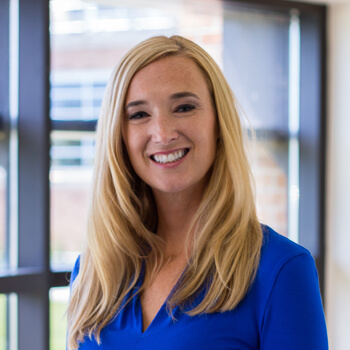 ---
Education
Ph D - Journalism Education, Marquette University (2010)
MS - Education, Concordia University Wisconsin (2003)
BA - Mass Communication and Political Science, Augsburg College (1997)
CUS (2011)
---
Research Interests
Connecting education to professional practice
Innovative leadership training models
---
Teaching Interests
Practical applications of communication to vocations
Incorporating service learning into classroom experiences
Assistant Professor
Office: Luther Hall 205L
Phone: (262) 243-2098
Email: timothy.macafee@cuw.edu

Bio
Tim Macafee teaches a variety of communication courses but specializes in journalism and social media. His research examines how using digital media relates to civic engagement.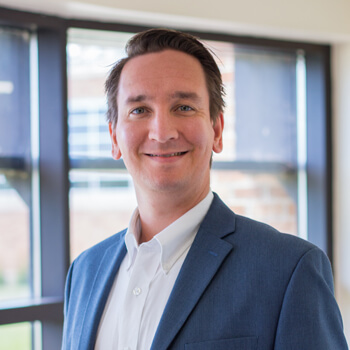 ---
Education
Ph D - Mass Communication, University of Wisconsin-Madison (2014)
MA - Mass Communication, University of Wisconsin-Milwaukee (2008)
BA - Journalism and Mass Communication, University of Wisconsin-Milwaukee (2006)
---
Research Interests
Social media
Civic engagement
---
Teaching Interests
Connect with a Counselor
Please select the area that best describes you from the options below.