CUW Falcon Support Network (FSN) promotes student well-being and empowers Concordia University students to create a resilient community by supporting each other's identity, mental health and well-being, and day-to-day lives through weekly, peer facilitating groups, and community-building events.
This initiative was launched by a CUW JED mental health committee and is led by student directors and leaders under the supervision of Student Wellness. Weekly peer groups and bi-weekly Kick-Back Friday officially launch in February 2023!
It is our goal for every student to be connected with their own peer support group this year! To get connected with a peer support group email stephanie.eseyin@cuw.edu or talk to any of the Student Directors or Leaders to learn more!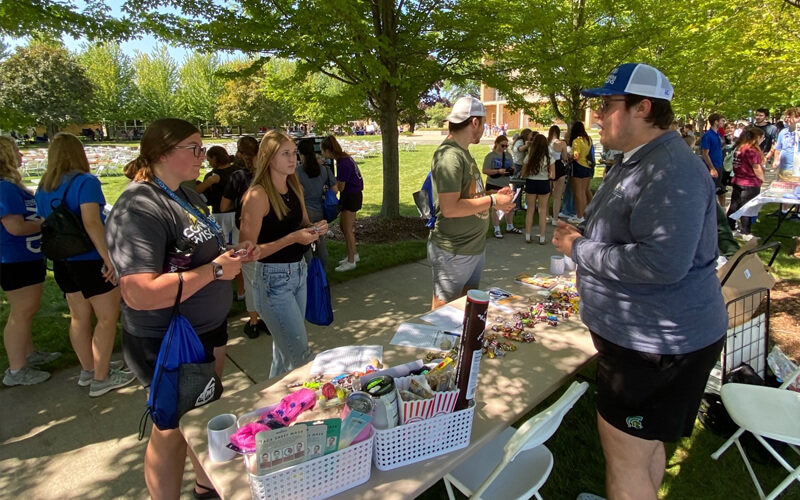 Welcome Weekend Activities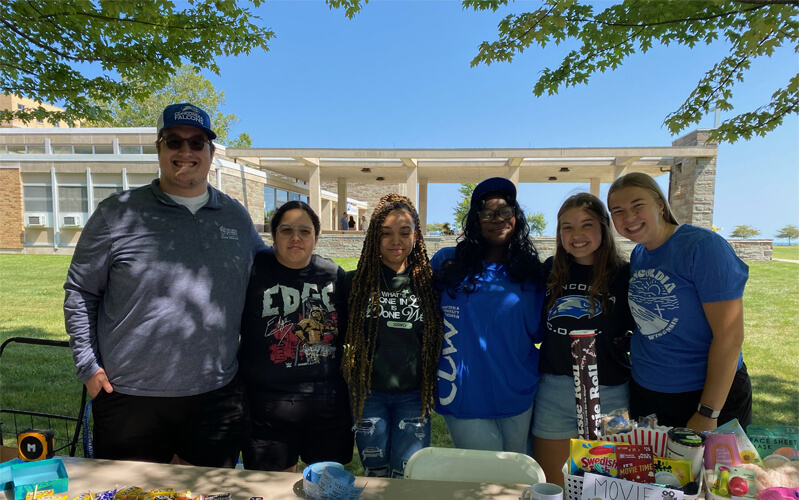 FSN Student Directors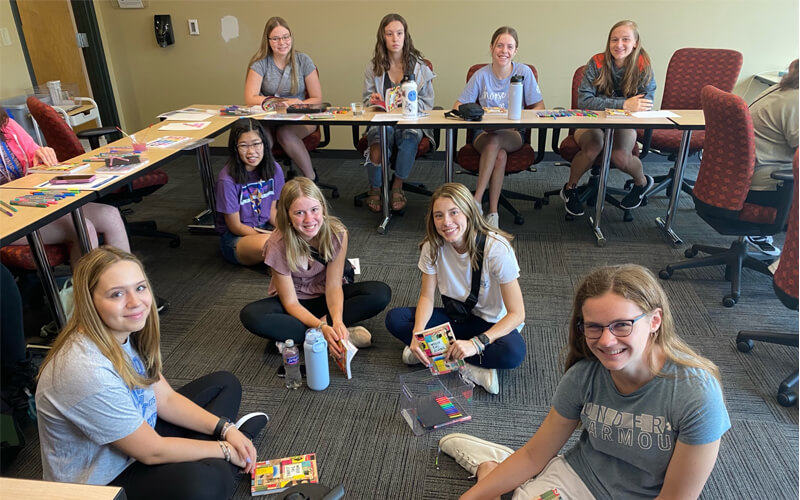 Journaling Workshop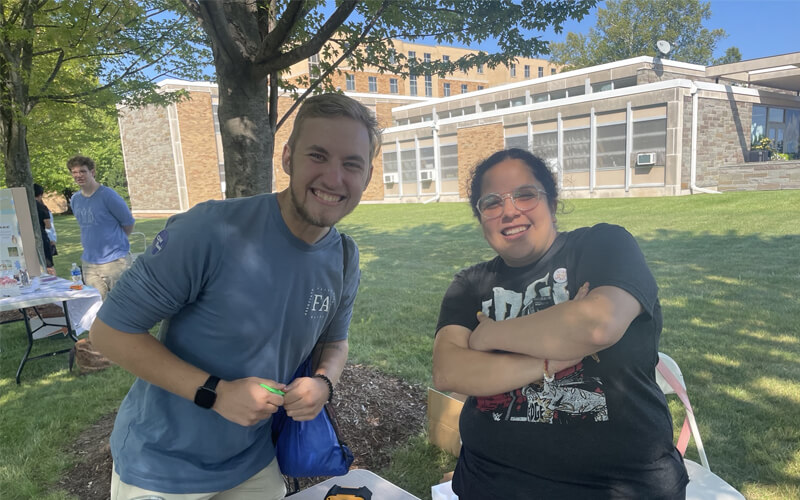 Some of our amazing leadership team
Student directors
Zoe Buske: Executive Director
Corrin Charlson: Director of Programming
Stephanie Eseyin: Director of Operations
Mason Jacobs: Director of Marketing
Janya Seelow: Director of Leadership Development
Giselle Torres: Director of Development / Fundraising
Sydney Kalk: Director of Grad Groups
Group schedule
Monday

3:00 PM: Led by Hayat Ibrahim and Djenabou Barry
7:30 PM: Led by Sophia Vandeloecht and Kaela Branch

Tuesday

7:00 PM: Virtual Grad Group; Led by Sydney Kalk
7:30 PM: Led by Nikolas Mueller and Moriah Bagin

Wednesday

6:00 PM: Led by Lillian Runke and Alyssa Techlin

Thursday

3:00 PM: Led by Bianca Moalusi and Megan Schermond
6:00 PM: Led by Joshua Barclay, Ian Sandfort, and Lincoln Reichl
Kick-Back Fridays planned monthly! Follow our instagram @cuwfsn to stay in the loop!
Intrerested in joining a group? Email stephanie.eseyin@cuw.edu or talk to a group leader.
CUW Student, Taylor VanBrocklin, FSN Director of Marketing, explains the Falcon Support Network.