Make an eternal impact in the world
You know that God has created you with unique gifts and passions. You also know that now, more than ever, people need a hope that is eternal. Our missions program will allow you to develop your talents while considering the challenges you could face in the mission field.
The purpose of this program, offered as a major or minor, is to assist you as you discover the gifts and talents God has given you for service. Although you will not train as a missionary, you will be studying how mission work is accomplished around the globe. A key element of this program is recognizing and deliberating on the challenges that arise in the mission field. Along the way, you'll have opportunities to participate in spring break mission trips, Missions Club, and global trips that will provide you with hands-on experience.
Neither the missions major or minor is a training program. Mission groups (such as LCMS World Mission) train their own missionaries to prepare for the specific areas where they'll be sent. The goal of our program at Concordia is to help you decide if God is truly calling you to serve as a missionary.

Some of our theology faculty have experience in mission work and will mentor you as you explore the possibilities. By the end of the program, you'll be well-acquainted with the urgent need for missionaries and be prepared to decide if and how you want to serve. You'll also leave with a better understanding of how to work in cross-cultural settings, how to navigate other religions, and how to handle the challenges that come with missionary work.
Recommended for you (based on programs you've viewed)
Undergraduate Application Steps
It's time to help you become a Falcon! Just follow these simple steps to complete your application.
For first-time freshman:
Submit your online application  
Submit the Common Application
Have your school send your official high school transcripts. Transcripts may be mailed or sent via a transcript processing service to:

Concordia University Wisconsin
Admissions Office
12800 N. Lake Shore Dr.
Mequon, WI 53097


Send your official ACT or SAT scores.
Scores on your high school transcript will be considered official. If your school does not put scores on transcripts, please contact ACT at www.act.org or College Board at www.collegeboard.org.
For transfer students:
Submit your online application
Submit the Common Application
Submit official transcripts from all colleges/universities attended
*Transfer students with less than 60 college credits completed will also submit official high school transcripts. Students who have less than 30 college credits also need to submit official ACT or SAT scores. Scores on your high school transcript will be considered official.
Minimum Requirements
A minimum GPA of a 2.5/4.0 (C average) or higher
ACT composite of 18 or above
SAT equivalent of 940 or higher for combined math and evidence-based reading and writing (for tests taken after March 2016).  
*If your GPA or ACT score falls below the minimum for acceptance, your admissions counselor may ask you to retake the test or supply additional documents, such as an essay or letters of recommendation, to complete the application.
Required Academic Coursework in High School
A minimum of 16 units of high school (secondary school) work is required, of which at least 11 should be in basic liberal arts areas. Units should be distributed as follows:
English: At least three units, but four are strongly recommended.
Mathematics: Two units of college-prep math, preferably one each in Algebra and Geometry.
Natural Science: Two units, preferably one each in Biology, Physics or Chemistry.
Social Studies: Two units, preferably one each in world history and American history.
Liberal Arts: Two units of the same foreign language or additional units in one or more of the other listed subjects or in fine arts.
Other Electives: Five units from any area of academic study, but ideally from the areas listed above.
German or Latin is recommended for pre-seminary students.
Ronald Mudge Ph.D.. M.Div., B.A.
Program Director - Pre-Seminary, Professor
Office: Luther Hall 114M
Phone: (262) 243-4301
Email: ronald.mudge@cuw.edu

Bio
Dr. Ron Mudge came to Concordia after serving as a missionary in French speaking Africa. He teaches Bible, Greek, and Hebrew, and serves as the Pre-Seminary Director.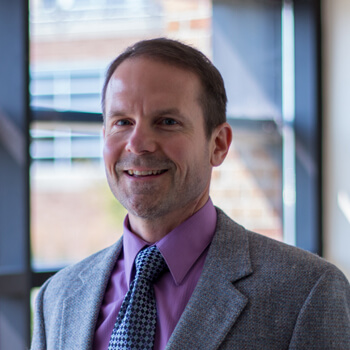 ---
Education
Ph D - Biblical Studies, Concordia Seminary (2012)
M Div - Concordia St. Louis Seminary (1996)
BA - English/Music, The University of Michigan-Flint (1992)
---
Contributions
Mudge, R. (2015). Yahweh's Counter-Cultural View of Honor and Shame 2014: XXXIV University Heights, OH: EGLBS & MWSBL. http://www.eglbs....
Mudge, R. (2014). Good Shame 2 (1, pp. 1). Mequon, WI: CTJ.
---
Research Interests
Old Testament Prophetic Books
Shame in the Bible
---
Teaching Interests
Biblical Greek
Biblical Hebrew
Connect with a Counselor
Please select the area that best describes you from the options below.