Express yourself through art
Self-expression is an innate aspect of being human. Art is one of the most beautiful and enduring means of doing just that. So, how do you want to express yourself? The aim of our art program is to prepare you in creative disciplines and to help you discover your own voice. Through the CUW community, you have the opportunity to explore a range of media, including drawing, graphic design, painting, printmaking, photography, sculpture, ceramics, and fibers. In other words, we have a full range of creative possibilities open to you.
You'll be taking 25 credits of required coursework to give you a firm basis in drawing, color, design, art history, and aesthetics (the stuff that everyone who is serious about art needs to be aware of). But after that, you get to choose what aspects of art to focus on. We've got plenty of options to pick from and you've got 15 credits worth of courses to fill with whatever 2D or 3D electives inspire you!
By the time you finish this program you'll have refined your artistic skills creating original designs, manipulating imagery, and applying design principles to visual communication. As you develop your unique artistic style, you will have a clearer understanding of how your artistic talents make a difference in the world. You will have an opportunity to showcase your work with an exhibit in the CUW Art Gallery and to assemble a professional portfolio highlighting the best of your work.
Recommended for you (based on programs you've viewed)
Undergraduate Application Steps
Admit. Commit. That's it!
For first-time freshmen and transfer students:
Submit your online application
Send Official High School Transcripts (College Transcripts if Applicable).
Send your official ACT or SAT scores
For those that would like to be considered as test optional in the admissions process, please contact your admission counselor. Students with a cumulative GPA below 3.0 are required to submit an ACT/SAT. You will receive an email and a phone call from your dedicated Admission Counselor. Please reach out to your counselor if you have any questions regarding the application process. We review each application on an individual basis using a holistic approach.
Office: Loeber Hall LO109
Phone: (262) 243-4479
Email: paul.calhoun@cuw.edu

Bio
I've been a photographer/teacher for thirty five years. My work has been exhibited throughout the United States and internationally, and supported by numerous grants including NEA and NEH.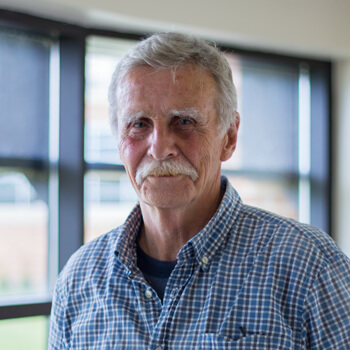 ---
Education
MFA - Fine Art, City University of New York (1983)
---
Research Interests
Immigration
Migrant Workers
---
Teaching Interests
Photography
Art Appreciation
Theresa A. Kenney PhD, MFA, BFA
Professor
Office: Loeber Hall 107
Phone: (262) 243-4509
Email: Theresa.kenney@cuw.edu

Bio
Dr. Kenney has been on faculty of the Milwaukee Institute of Art & Design, the University of Wisconsin Milwaukee and is presently a full professor of Concordia University, Wisconsin. Areas of expertise include; drawing, advanced drawing, design, graphic design, color theory, animation, history of design and art education for both graduate and undergraduates. As the creative director for Graphic Outlook, an in house senior level design firm at Concordia University Dr. Kenney is a leader in service learning and working with non profits organizations, businesses and communities throughout Southeastern Wisconsin. .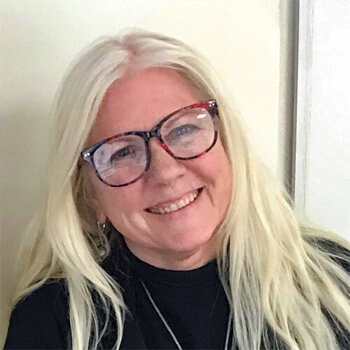 ---
Education
Ph D - Art Education, University of Wisconsin - Milwaukee (2006)
Computer Graphics and Animation, Milwaukee Public Television (1993)
Drawing, Milwaukee Institute of Art & Design (1992)
Film & Video, University of Wisconsin - Milwaukee (1994)
---
Contributions
Kenney, T. (2002). Instructor's Manual with Tests History of Art . History of Art Marilyn Stokstad Pearson Education. 1 (3rd). (pp. 3rd). Upper Saddle River, New Jersey: Pearson Education/ Prentice Hall.
---
Research Interests
Teaching all subject matter through Art, Makers Spaces, Urban Agriculture, Mycology,
---
Teaching Interests
Communciation Design
Illustration, Animation, Figure Drawing, Observational Drawing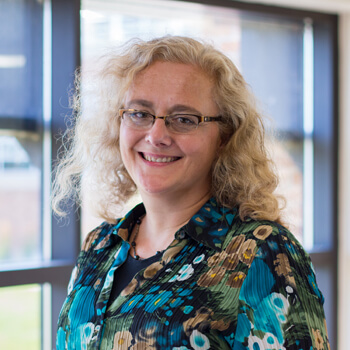 ---
Education
Fiber Art & Drawing, The School of the Art Institute of Chicago, IL (1993)
Fiber Art & Drawing, The School of the Art Institute of Chicago, IL (1997)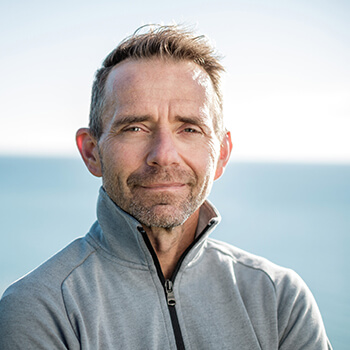 Department Chair - Art, Professor
Phone: (262) 243-2611
Email: gaylund.stone@cuw.edu

Bio
Gaylund Stone teaches studio classes (painting, stained glass, calligraphy) and classes in art history, aesthetics, and art education. His paintings (both acrylic and oil) use the landscape as a device for depicting the invisible aspects of faith, thought and feeling. His academic research centers on the philosophy and history of art education.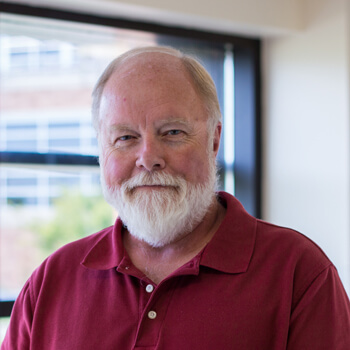 ---
Education
Ph D - Urban Education/Art Education, University of Wisconsin, Milwaukee (1997)
MS - Art Education, Southwestern Oklahoma State University (1977)
Art and Archaeology, Princeton University (1971)
---
Research Interests
Art education philosophy and history
Aesthetics, particularly German Romanticism and its application to art education
---
Teaching Interests
Four $2500 scholarships are awarded each year to art majors and minors and are renewable for 4 years if the student maintains a 3.0 grade point average. These are competitive scholarships based upon a portfolio (physical or digital) containing 15-20 pieces. Scholarship applications may be made in early spring and awards are announced in late March. For more information check out our Art Scholarship page.
Connect with a Counselor
Please select the area that best describes you from the options below.