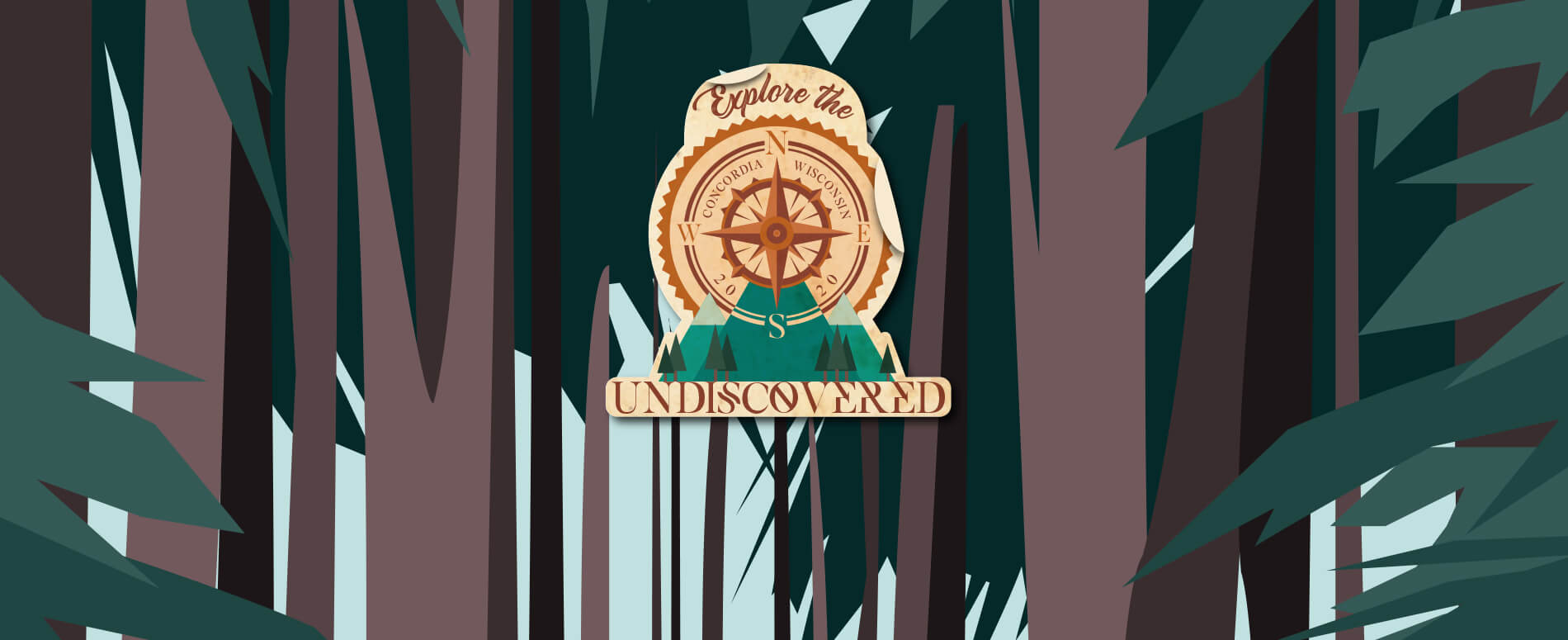 Current Exhibition
A Certain Degree of Faithfulness
Join us on Thursday, August 29th at 6pm for the opening reception of A Certain Degree of Faithfulness, paintings by Dr. Gaylund K. Stone. The exhibition runs through October 20th.
Artist Statement
Dr. Gaylund K. Stone
Creativity is overrated - people fashion forms from material in a constant search for shared meaning. Creativity is natural and ordinary, not exceptional. Innate human creativity can either be acted upon or suppressed.
Col. 1:15 says "the Son is the image of the invisible God, the firstborn over all creation." The nature of human creation is to produce images of the invisible. My paintings attempt to capture passing thoughts, reflections, states of mind, recalled or dreamt experiences, using the landscape as a vehicle for doing so. Robert Hughes, former art critic for Time, once wrote, "...when paintings have little or no anchorage in the world as seen, they will end up looking pretty much the same; the 'freedom' of so much abstract art actually leads to monotony. Nine times out of ten, the thing that underwrites variety is a certain degree of faithfulness to things as they appear, to a world whose enormous and constantly invigorating and challenging differences cannot be surpassed by the more limited experience of a painter." In my work, the landscape is more or less visually present, but only for the purpose of expressing a more deeply felt invisible reality.
Gallery Information
Hours
Monday - Thursday | 4:00 pm - 8:00 pm
Friday and Sunday | 12:00 pm - 4:00 pm
Saturday | CLOSED
Location
Concordia University Wisconsin
12800 N Lake Shore Drive
Mequon, WI 53097
Barth 109
About the CUW Art Gallery
Over 30 years ago, the CUW Art Gallery was founded with the hope of educating, challenging, and inspiring the students, faculty, staff, and community of CUW as well as the public through exposure to the vast world of art. Our mission is to encourage appreciation and understanding of art and its role in society through direct engagement with original works of art. Combining fresh, object-based scholarship with broad accessibility, the CUW Art Gallery aims to provoke and affirm accepted meanings of art objects and to suggest new ones to its patrons. We aspire to excite the imagination, and present opportunities for our patrons to look into the study of art and culture.
The goals of the CUW Art Gallery are to:
Bring excellent contemporary and historical art to the CUW campus community
Reflect the diversity of the university and Southeastern Wisconsin community
Connect the university and the public through relevant art and cultural programs
Support student, emerging and established artists by providing opportunities for the creation and exhibition of cutting edge visual art
Development of self-knowledge inherent in artistic activity for the personal growth and development of the CUW Gallery students, faculty, staff and patrons
Our other galleries:
Learn more about our other two galleries below.
Student Art Gallery
Limelight 14 Gallery
Student Art Gallery
Color Creates Light
Opening Reception: 6-8pm Thursday, August 29
Exhibition: August 26 through October 20, 2019
Artists: Jenny Poetzel

The flower paintings are primarily about color and color contrast to create vibrancy and intensity. The color also creates the light. Like many Van Gogh paintings, instead of relying on the lightness or darkness of the color, light is created in the paintings with color hue against a contrasting color hue. My paintings often start as an emotional response to a color.
Limelight 14 Gallery
Walking with Trees
Opening Reception: 6-8pm Thursday, August 29th
Exhibition: August 26 through October 20, 2019
Artists: Todd Mrozinski
Todd Mrozinski acquired his BFA in painting and drawing from the Milwaukee Institute of Art and Design in 1997 where he was the recipient of a Fredrick Layton Scholarship and attended The New York Studio Program. The natural elements, shadows and his immediate environment are his subject matter. Mrozinski's work is produced in series. Each series relates symbolically to his life experience and grows out of present day observation and inspiration. Mrozinski has exhibited locally and nationally and his work is in private and public collections. He was the 2015-16 Pfister Artist-in-Residence and curator of The Pfister Pop-Up Gallery. He is represented by The Woodman/Shimko Gallery, Provincetown, MA/Palm Springs, CA. Mrozinski is a contributing art writer for Urban Milwaukee and Artdose Magazine. He teaches drawing and painting for MIAD's Pre-College and Continuing Education Programs and is the founder and operator of The Artistic Encourager, a program that promotes personal artistic development. He is also a MARN Mentor. He and his wife, Renee Bebeau, have a studio in The Nut Factory in Milwaukee, WI.