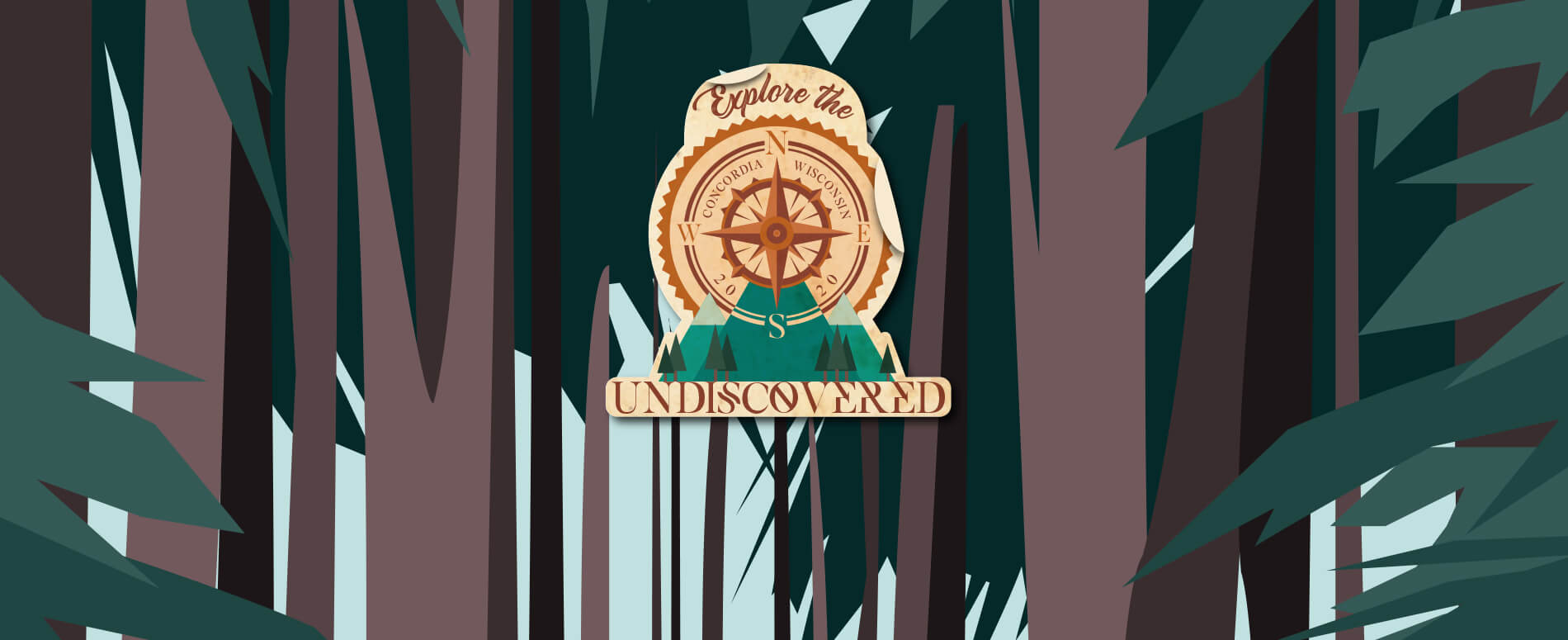 Current Exhibition
CUW Faculty 2020 Exhibition
The CUW Art Department is proud to present its 2020 faculty in this exceptional exhibition, Faculty are; Dr. Gaylund Stone chair, Dr. Theresa A. Kenney, Professor Jeff Shawhan, Professor Charlene Nemec- Kessel, Professor Paul Calhoun and Senior Instructor Sandra Buhk. Work includes both new and old works and is not to be missed. Exhibit opens January 27 through April 15 with an opening reception January 30, from 6 to 8 pm.
Faculty Work
By: Theresa Kenney
By: Gaylund Stone
By: Jeff Shawhan
Gallery Information
Hours
Monday - Thursday | 4:00 pm - 8:00 pm
Friday and Sunday | 12:00 pm - 4:00 pm
Saturday | CLOSED
Location
Concordia University Wisconsin
12800 N Lake Shore Drive
Mequon, WI 53097
Barth 109
About the CUW Art Gallery
Over 30 years ago, the CUW Art Gallery was founded with the hope of educating, challenging, and inspiring the students, faculty, staff, and community of CUW as well as the public through exposure to the vast world of art. Our mission is to encourage appreciation and understanding of art and its role in society through direct engagement with original works of art. Combining fresh, object-based scholarship with broad accessibility, the CUW Art Gallery aims to provoke and affirm accepted meanings of art objects and to suggest new ones to its patrons. We aspire to excite the imagination, and present opportunities for our patrons to look into the study of art and culture.
The goals of the CUW Art Gallery are to:
Bring excellent contemporary and historical art to the CUW campus community
Reflect the diversity of the university and Southeastern Wisconsin community
Connect the university and the public through relevant art and cultural programs
Support student, emerging and established artists by providing opportunities for the creation and exhibition of cutting edge visual art
Development of self-knowledge inherent in artistic activity for the personal growth and development of the CUW Gallery students, faculty, staff and patrons
Our other galleries:
Learn more about our other two galleries below.
Student Art Gallery
Limelight 14 Gallery
Student Art Gallery
Color Creates Light
Opening Reception: 6-8pm Thursday, August 29
Exhibition: August 26 through October 20, 2019
Artists: Jenny Poetzel

The flower paintings are primarily about color and color contrast to create vibrancy and intensity. The color also creates the light. Like many Van Gogh paintings, instead of relying on the lightness or darkness of the color, light is created in the paintings with color hue against a contrasting color hue. My paintings often start as an emotional response to a color.
Limelight 14 Gallery
AFTERSHOCK: The Human Toll of War
Meet the Author: 7pm Tuesday, Feb. 25, 2020 - Learn More
Exhibition: August 26 through October 20, 2019
The world was in ruins at the end of World War II—from the Blitz in London to the atomic bomb blasts in Hiroshima and Nagasaki. A small group of Army soldiers witnessed and photographed it all.
More than seven decades later, three photo historians—Richard Cahan, Mark Jacob, and Michael Williams—began to comb through National Archives holdings to compile Aftershock: The Human Toll of War. The book contains numerous never-before-seen photos captured by the three World War II military photographers. Scanned directly from original negatives, the photographs give readers a powerful glimpse into the devastation and destruction of the conflict, and in so doing, the book tells the stories of the young photographers whose lives were changed forever because of 1945.
Barth Hall Gallery
Bobblehead Collection
Exhibition: January 27 through May 15, 2020
Opening Reception: 6-8pm Thursday, January 30
In search of the Elusive Bobblehead - from the private collection of Justin Frisque. Justin Frisque of Concordia University has been collecting bobbleheads for some time and if you are interested in both variety and rarity this is a wonderful collection.