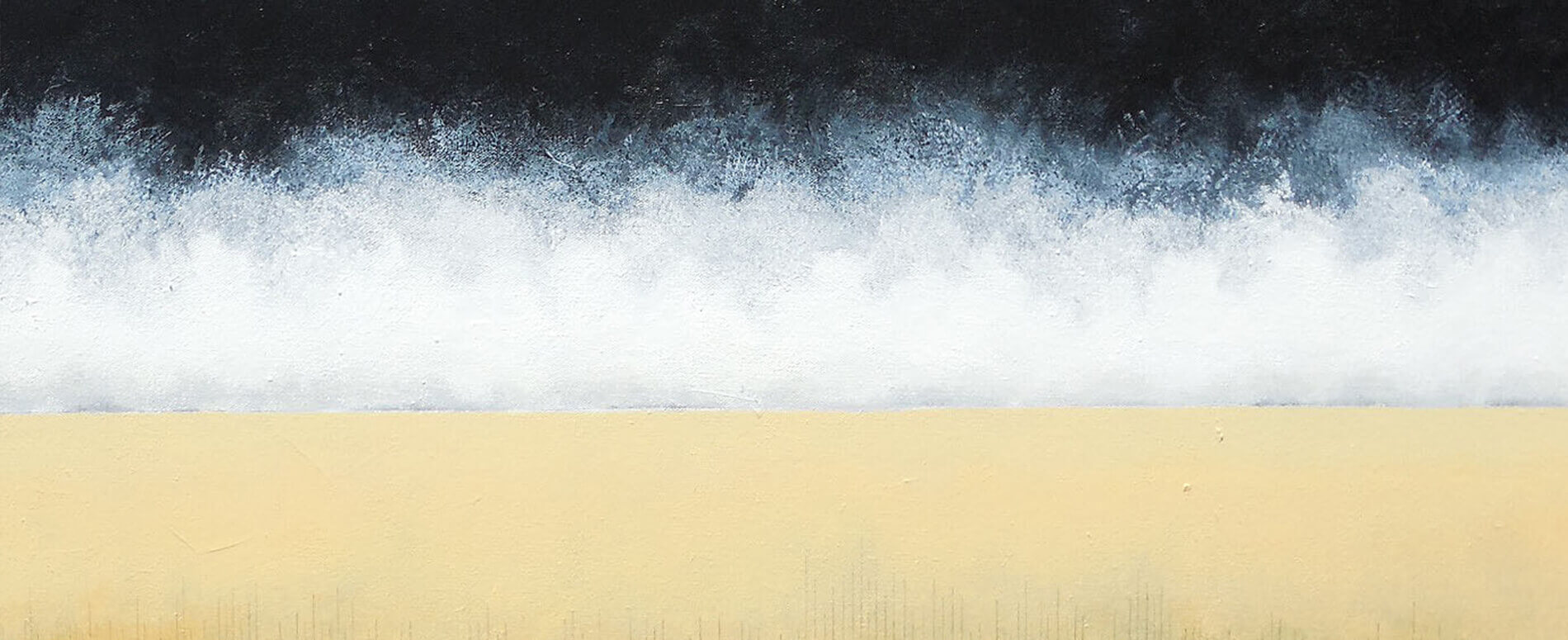 Current Exhibition
54 Years as a Painter
"To the young, 54 years seems an eternity. For those of us closer to the end of the journey, it's a mere moment. My experience of painting has seldom been continuous – there have been interruptions – sometimes quite lengthy ones – when the cares of life took precedence over putting paint on canvas – but painting has persistently returned" - Dr. Gaylund K. Stone
Dr. Gaylund K. Stone
Dr. Gaylund K. Stone, originally from Willoughby, Ohio, has been at Concordia University since 1991. He served as Dean of the School of Arts & Sciences from 1998 to 2015 and is currently Chair of the Art Department and Program Director for the Graduate Program in Art Education. He received his Ph.D. in Urban Education from the University of Wisconsin-Milwaukee with a specialization in Art Education and a minor in Philosophy. He holds an M.Ed. degree in Art Education from Southwestern Oklahoma State University and an A.B. in Art and Archaeology from Princeton University. His primary studio interest is painting in both oils and acrylics. His research interests center on the relationships between artistic behaviors and cognitive processes and his studio areas include drawing and stained glass in addition to painting. He teaches a range of studio courses as well as courses in art history, aesthetics, and art education.
Dr. Stone and his wife, Terri, have three children, Laura, David, and Matthew. They are members of St. Paul Lutheran Church, Sheboygan Falls.
Other Galleries:
Barth Cases Exhibit
"The Scullery" from the private collection of Dr. Theresa A. Kenney
Student Art Gallery
Kristin Schueffner, Senior Illustration Major
14 Frames Gallery
Interrior Architecture and Design Exhibit by Sofia Asmus
Gallery Information
Visitors are welcome to view the exhibit at their leisure; during our hours of operation. No reservations are required, but guests should plan to check in at CUW's front desk and follow standard COVID-19 safety protocols, including wearing a mask and physically distancing.
Hours
Monday-Thursday: 4-8pm
Friday & Sunday: 12-4pm
Closed Saturday
Location
Concordia University Wisconsin
12800 N Lake Shore Drive
Mequon, WI 53097
Barth 109
About the CUW Art Gallery
Over 30 years ago, the CUW Art Gallery was founded with the hope of educating, challenging, and inspiring the students, faculty, staff, and community of CUW as well as the public through exposure to the vast world of art. Our mission is to encourage appreciation and understanding of art and its role in society through direct engagement with original works of art. Combining fresh, object-based scholarship with broad accessibility, the CUW Art Gallery aims to provoke and affirm accepted meanings of art objects and to suggest new ones to its patrons. We aspire to excite the imagination, and present opportunities for our patrons to look into the study of art and culture.
The goals of the CUW Art Gallery are to:
Bring excellent contemporary and historical art to the CUW campus community
Reflect the diversity of the university and Southeastern Wisconsin community
Connect the university and the public through relevant art and cultural programs
Support student, emerging and established artists by providing opportunities for the creation and exhibition of cutting edge visual art
Development of self-knowledge inherent in artistic activity for the personal growth and development of the CUW Gallery students, faculty, staff and patrons