Bind up the broken
As a nurse, you know more and more hospitals are seeking BSN degrees. But you're working, and don't know how you'll ever fit it in. At Concordia, we can help. Our proven curriculum is ideal for students who value a faith-focused, forward-thinking nursing education, but want to blend that process as seamlessly as possible with their current busy schedule.
The BSN completion program gives you an opportunity to achieve your ambitions without disrupting your life. Our program is flexible and builds on the foundation of your previous RN experience. Take one class at a time, online, or at one of our 10 CUW centers. Earn your BSN in as little as 18 months, while you continue working. You'll benefit from all the hallmarks of our quality program: our dedicated and expert faculty; our classroom, laboratory, and simulation experiences; and our case-study approach to learning, with minimal lectures and an emphasis on hands-on student discovery.
At Concordia, you will be well prepared to lead with ethical, professional excellence, and Christian care and concern. Our curriculum will give you a hands-on, multidisciplinary education, which will set you apart. Our nurses are globally-minded men and women who transform lives and influence communities through Christ-like service and leadership.
In addition to our main and online campuses, Concordia has nine center locations which offer accelerated undergraduate and graduate programs close to where you live and work.
Appleton
Green Bay
Kenosha
Mequon
Waukesha
Career Paths
Hospital/Clinic
Community Center
School
Rehabilitation Center
Long-term Care Center
Memory Care Center
Home Care
Hospice
Pediatric Care
Obstetric Care
Adult accelerated admissions
Students must have successful completion of an Associate Degree in Nursing (ADN) & current licensure as a registered nurse in the USA. 

A cumulative GPA of 2.75 or above is required for full acceptance.

Submit the online application along with a non-refundable $50 application fee, an Admissions Counselor will contact you and track receipt of the other items needed
Official transcripts from all post-secondary institutions attended must be sent directly to the CUW Center at which you are enrolling. In cases where the student has less than 60 transferable credits, an official high school transcript or proof of GED must also be submitted. Generally students will be required to have a 2.00 GPA.
International students should visit our International Students Admission page to view additional admission requirements. When an applicant's file is complete, the file is forwarded to the Admission Committee for review.
The Admission Committee can make a one of three decisions. An official decision letter is sent to the applicant.
The student is fully admitted to the program
The student is admitted as a conditional student, whose admission and/or continuation in the program is contingent upon meeting certain conditions that are stipulated in the acceptance letter the student receives
The student is denied admission
Adult accelerated special requirements
Assistant Professor
Phone: (262) 243-4208
Email: john.dyson@cuw.edu

Bio
I have been at Concordia since 2009, joining the faculty full-time in 2011 after five years at UW Milwaukee, and some adjunct teaching at Moraine Park technical College. I have worked as a staff RN, Charge Nurse, and Patient Care Coordinator in an acute medical-surgical setting, and as a staff RN in long-term care. I have previous, and again presently, worked in home health care. I completed an ADN at Milwaukee Area Technical College, my BS-N completion at Concordia University Wisconsin, my Master's Degree (MSN) at Alverno College in Milwaukee, and my PhD in education and curriculum development and assessment at Northcentral University in Arizona. My philosophy is that no student should fail, as long as they are putting the effort into the class work. I like the one-on-one approach in the classroom, and have found positive ways to achieve this in the on-line learning environment.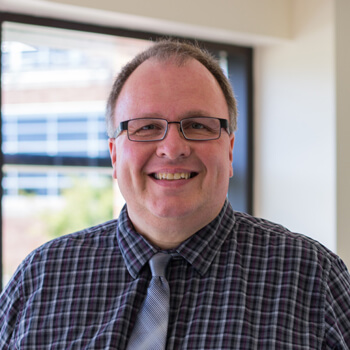 ---
Education
Ph D - Education- Curriculum Development and Assessment- Nursing focused, Northcentral University (2016)
---
Research Interests
Information Literacy of Non-Traditional Nursing Students
---
Teaching Interests
Research, Information Literacy, informatics
Genetics/Genomics
Associate Professor
Phone: (262) 243-4269
Email: janet.levey@cuw.edu

Bio
Teaching responsibilities have included classroom, simulation lab, online, and clinical settings in traditional, RN to BSN Completion, and Master level programs. PhD in Nursing from Marquette University. Research focused on universal design for instruction in nursing education. Author of articles published in nursing and post-secondary education journals. Awards, scholarships, and citations received for academic, researcher, and service to the community. Numerous presentations at regional, state, national, and international nursing and interprofessional conferences.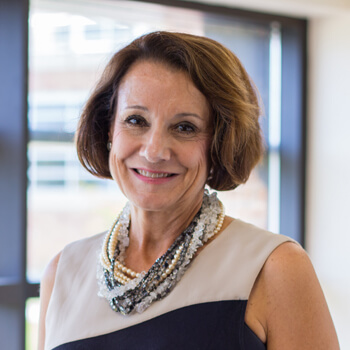 ---
Education
Ph D - Nursing, Marquette University (2015)
Nursing, De Paul University (1982)
Nursing Education, Concordia University Wisconsin (2008)
---
Research Interests
Universal Design for Instruction
Cultural Diversity
---
Teaching Interests
Cultural Diversity
Population Health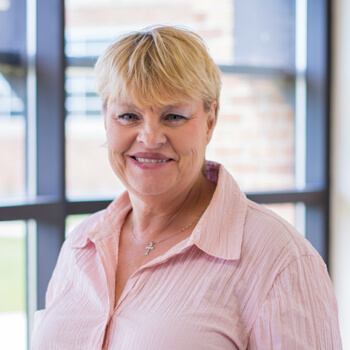 ---
Education
Ph D - Anthropology: Medical and Rural, University of WI: Milwaukee (1999)
Nursing and Nursing Leadership, Marquette University (1986)
---
Research Interests
Faith Community/Parish Nursing
Spirituality
---
Teaching Interests
Faith Community/Parish Nursing
Rural Health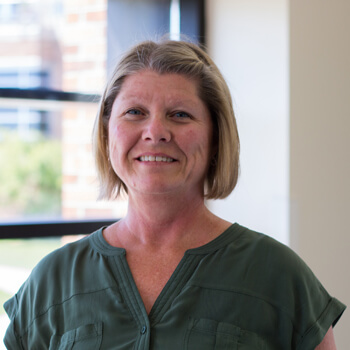 ---
Education
Ph D - Education, Capella University (2014)
Nursing , Carroll University (2001)
Nursing , University of Phoenix (2005)
Nursing , Waukesha County Technical College (1992)
---
Research Interests
Obesity in Children
Health and Wellness
---
Teaching Interests