Boldly speak into another's life through scripture
Whether you are involved in a church, church school, or Christian agency, you've very likely experienced a situation where you could have used more training while helping with an interpersonal situation. The Christian counseling certificate program allows you to know how to integrate faith into these situations, and when to refer to a licensed mental health professional.
Careers
Mental Health Counselor
Credit Counselor
Community Health Worker
Search More Jobs
If you have a heart for the church and the people who comprise it, and a desire to minister to those who may need mental health services, then this program may be for you. You will learn from a faculty group consisting of ministers, theologians, and professional counselors as you begin to build a skill set around intentional usage of scripture that is balanced with a basic understanding of mental health needs along with knowledge as to where to locate professional resources.
Educator discounts
Students at one of our many Preferred Educational Partnership Schools can join a cohort at Concordia in the area of education and get 24% off of their tuition.
Educators currently working in a Christian K-12 school may receive a 25-percent tuition discount on any graduate-level education program or course.
This program will provide you with the grounding to minister to others through scripture, understand proper boundaries as you facilitate counsel, and the insight to locate the right services for a given situation. Graduates will feel confident as they engage others, knowing how to utilize scripture and provide constructive advice.
Recommended for you (based on programs you've viewed)
In addition to our main and online campuses, Concordia has center locations which offer accelerated undergraduate and graduate programs close to where you live and work. The Graduate Certificate in Christian Counseling program is available at the following:
Graduate Application Steps
These programs have a minimum undergraduate GPA requirement of 3.00.
Admissions Process for Graduate School
Application (Please Submit the Following):
Application form available at: www.cuw.edu/apply
Non-refundable application fee
One page essay describing your reason for obtaining a graduate degree
Résumé of your education and employment experience
Two signed letters of recommendation using the Recommendation Form(recommendation letters on letterhead may also be submitted)
All official transcripts leading to your bachelor's degree
Please note:
Graduate entrance exams such as the GRE are not required
If you have completed graduate level classes in the last seven years and wish to have them evaluated for possible transfer, please contact your admissions counselor for more information on transferring graduate credits
International students should contact the Office of International Student Services at international.admissions@cuw.edu for additional application requirements

Evaluation
When an applicant's file is complete, the file is forwarded to the Admission Committee for review.


Admission
If the student is admitted, an acceptance letter will be mailed to the student and the student's Falcon One Student ID number. Password information to access my.cuw.edu will be sent separately from the Information Technology office. Your advisor will be able to give you information regarding completion of the required student orientation before you begin your first class.
Non-Degree Seeking Graduate Students
Please complete the Non-Degree Application at www.cuw.edu/apply
Non-degree applicants only need to submit an application to begin admission review; however academic transcripts may be requested to complete our review
Contact Us
For additional information, please contact the Graduate Admission Office at graduate.admission@cuw.edu or 262.243.4300.
Program Director - Master of Science in Education – Counseling
Phone: (262) 243-4222
Email: jan.heinitz@cuw.edu

Bio
Dr. Heinitz is the Director of the Graduate Counseling Program, as well as the Alternative Education Program. She has taught in the psychology and education programs at CUW prior to being director of the above mentioned programs. Dr. Heinitz is a licensed teacher, school counseling, school psychologist and Clinical Psychologist, as well as a Trauma Specialiist.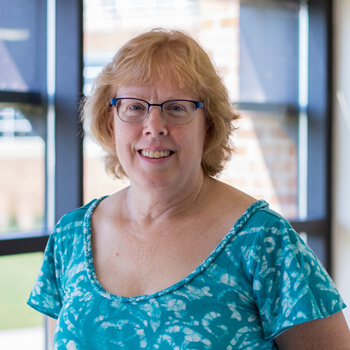 ---
Education
Ph D - Educational Psychology, Marquette University (1986)
MS - Guidance and Counseling, Central Missouri State University (1979)
BS - Education, Concordia University (1976)
---
Presentations
Heinitz, J. (2018). Adverse Childhood Experience and the Impact on Learning. Oral Presentation. Catholic School Teachers Conference. Milwaukee.
---
Research Interests
Brain Injury impact on Education
Brain Injury and Mental Health
---
Teaching Interests
Counseling
Alternative Education - At-Risk Youth
Adjunct Professor
Phone: (913) 522-8678
Email: jeffrey.meyers@cuw.edu

Bio
Rev. Jeff Meyers is from Ann Arbor, Michigan and attended Concordia Ann Arbor. He has been married to Carrie since 1982. She is the joy of his life. They have one daughter. After seminary and graduate school, Jeff served Lutheran Child and Family Services in Southern Illinois as a clinical supervisor for 6 years. He now serves at Christ Lutheran Church in Overland Park, Kansas as a Pastor as well as a founder and co-author of ZoeScore.com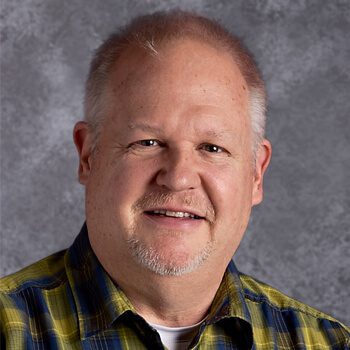 ---
Education
EdS - Counseling Psychology, Eastern Michigan University (1989)
M Div - Theology, Concordia Seminary, St. Louis (1989)
---
Presentations
Meyers, J. (1970). www.zoescore.com. Keynote/Plenary Address. Smart Marriages Conference, Denver 2000. Denver, CO.
---
Research Interests
---
Teaching Interests
Marriage Preparation and Counseling
Trauma and PTSD Treatment
Substance Abuse Counseling
Connect with a Counselor
Please select the area that best describes you from the options below.