Make a difference, from the start
Early childhood is a critical age. It's a time when children are so full of wonder, and it's the time to lay the groundwork for their entire educational experience. This academic program will prepare you to be an early childhood educator, and get you ready to work with children from birth through grade three.
Using a Christian emphasis, this program offers a Lutheran Teacher Diploma track if you'd like to pursue education as an LCMS church work professional. It also has a Christian Teacher Certification track if you'd rather pursue education in another Christian school setting. All tracks lead to Wisconsin state licensure, which lets you serve in both Christian or public schools from elementary schools pre-K to 3rd grade, profit and nonprofit centers, Head Start programs, family childcare centers, after school programs, and outdoor settings such as camps or nature preschools. The program has a strong liberal arts foundation, meaning you'll get a well-rounded education. Our Early Childhood program is accredited and approved by the Wisconsin Department of Public Instruction.
Our Early Childhood Completion Program is a great option for students who currently have their associate's degree. Technical school graduates with an associate's can come to Concordia for this bachelor completion program easily. Classes meet one night a week and our staff can help guide your academic path at Concordia.
Programmatic focus areas include whole child development, creative and integrated play-based learning, and developmentally appropriate practice. You'll start with specific education coursework, but you'll also receive practical field experience beginning freshman year. The program will help you master content knowledge as well as a wide range of instructional strategies, and will help you develop skills you'll find valuable as an educator - from managing your classroom and designing curricula to engaging with families and communities.
Concentrations / Specializations
As an education major, you can choose from dozens of concentrations, specializations and minors – no matter your interests.
In addition to our main and online campuses, Concordia has nine center locations which offer accelerated undergraduate and graduate programs close to where you live and work.
Beloit
Green Bay
Madison
Mequon
Waukesha
Career Paths
Early Childhood Educator
Child Care Center Director
Kindergarten Educator
Primary Grade Educator
Family Childcare Director
Lead Teacher
After School Program Director
Head Start Teacher
Camp Director
Nature Preschool Educator
Opportunities

Preschool Practicum Placements in Varied Local Preschool Settings. Two Student Teaching Placements in Kindergarten and Primary Grades. Specialized Practicums in Certain Minors or Concentrations: Urban Education, Administration, ESL, and Adaptive Education.
Undergraduate Application Steps
It's time to help you become a Falcon! Just follow these simple steps to complete your application.
For first-time freshman:
Submit your online application  
Submit the Common Application
Have your school send your official high school transcripts. Transcripts may be mailed or sent via a transcript processing service to:

Concordia University Wisconsin
Admissions Office
12800 N. Lake Shore Dr.
Mequon, WI 53097


Send your official ACT or SAT scores.
Scores on your high school transcript will be considered official. If your school does not put scores on transcripts, please contact ACT at www.act.org or College Board at www.collegeboard.org.
For transfer students:
Submit your online application
Submit the Common Application
Submit official transcripts from all colleges/universities attended
*Transfer students with less than 60 college credits completed will also submit official high school transcripts. Students who have less than 30 college credits also need to submit official ACT or SAT scores. Scores on your high school transcript will be considered official.
Minimum Requirements
A minimum GPA of a 2.5/4.0 (C average) or higher
ACT composite of 18 or above
SAT equivalent of 940 or higher for combined math and evidence-based reading and writing (for tests taken after March 2016).  
*If your GPA or ACT score falls below the minimum for acceptance, your admissions counselor may ask you to retake the test or supply additional documents, such as an essay or letters of recommendation, to complete the application.
Required Academic Coursework in High School
A minimum of 16 units of high school (secondary school) work is required, of which at least 11 should be in basic liberal arts areas. Units should be distributed as follows:
English: At least three units, but four are strongly recommended.
Mathematics: Two units of college-prep math, preferably one each in Algebra and Geometry.
Natural Science: Two units, preferably one each in Biology, Physics or Chemistry.
Social Studies: Two units, preferably one each in world history and American history.
Liberal Arts: Two units of the same foreign language or additional units in one or more of the other listed subjects or in fine arts.
Other Electives: Five units from any area of academic study, but ideally from the areas listed above.
German or Latin is recommended for pre-seminary students.
Program Director - Master of Science in Education – Early Childhood, Assistant Professor
Phone: (262) 243-2093
Email: jennifer.becker@cuw.edu

Bio
Jennifer Becker teaches graduate early childhood education courses in addition to literacy methods courses at the undergraduate level.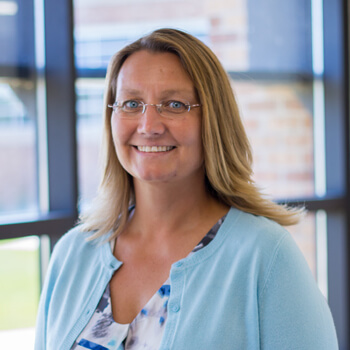 ---
Education
MS - Early Childhood Education, Concordia University Wisconsin (2010)
---
Research Interests
Play
Young gifted children
---
Teaching Interests
Language and Literacy
Play
Department Chair - Early Childhood Education, Assistant Professor
Office: Luther Hall LU204K
Phone: (262) 243-2417
Email: amy.lindgren@cuw.edu

Bio
Amy Lindgren is an Assistant Professor of Education and the Early Childhood Department Chair at Concordia University Wisconsin. She received her B.A. in Elementary Education with an emphasis on science and her M.S. in Early Childhood Education. Prior to her call to higher education, Amy taught middle school, preschool, and kindergarten for fifteen years in Lutheran schools in both Ohio and Wisconsin. She is currently completing a Ph.D. in Educational Leadership with an emphasis on Early Childhood Education at Concordia University Chicago. Her dissertation research is focused on nature preschools and teacher agency in outdoor educational experiences with young children.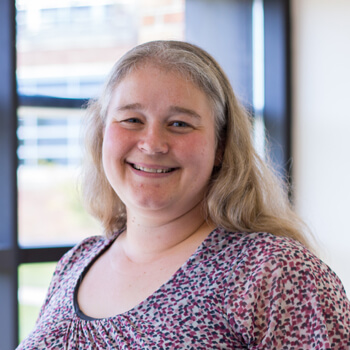 ---
Education
MS - Early Childhood Education, Concordia University Wisconsin (2012)
BA - Elementary Education, Concordia University Wisconsin (2001)
---
Presentations
Lindgren, A. & Kremer, K. (2018). Needs Versus Wants for Sustainability - Activity Submission and Presentation. Paper. Connect, Explore, Engage in Place-Based Learning for Pre-Service Educators. Wisconsin Dells, WI.
Lindgren, A. & Kremer, K. (2018). Zooming In and Zooming Out: Considering Interdependence in the Environment - Activity Submission and Presentation. Paper. Connect, Explore, Engage in Place-Based Learning for Pre-Service Educators. Wisconsin Dells, WI.
Lindgren, A. (2018). Tinkering with STEM Challenges in Children's Literature. Oral Presentation. Metro Milwaukee Lutheran Teacher's Conference. St. Lucas Lutheran School.
Lindgren, A. (2017). The Transition to a Faith-Based Nature Preschool: Perceptions of Teachers and Parents. Poster. Faculty Scholarship Poster Session. Concordia University Wisconsin - Mequon, WI.
---
Research Interests
Nature Preschools
Early Childhood Teacher Agency in Science and Math
---
Teaching Interests
Early Childhood - Developmentally Appropriate Practice and Play Theory
Early Childhood Science & Math
Early Childhood Completion
Program Goals
Increase knowledge and ability to assess children's growth and developmental skills in early childhood
Analyze various teaching methodologies for effectiveness with a variety of developmental levels
Design curriculum that supports the diverse needs of young children and their families
Apply language development and early literacy theory in the classroom
Demonstrate an understanding of the ethical responsibilities of schools and educators from a Christian perspective
Course Requirements
This program can be taken as a bachelor degree or bachelor degree and licensure. Courses and program goals subject to change.
Human Relations for Teachers
Children's Literature
Human Learning
Developmental Reading Grade K-9
Teaching Reaching and Emergent Language Development
Teaching the Emergent Writer
STEM in Early Childhood
Evaluative Techniques in Early Childhood Special Ed
The Profession and Ethics of Teaching
Student Teaching Primary
Student Teaching Kindergarten
Synthesis and Professional Development
Portfolio 3
Additional requirements prior to licensing:
Praxis 2 and Praxis Core
FORT - Foundations of Reading Test
edTPA - Teacher Performance Assessment
Connect with a Counselor
Please select the area that best describes you from the options below.