Time to start leading in your school
Schools are incredibly complex organisms. There are needs around curriculum design, human resources, student safety, budgeting and professional development. A Master of Science in Education - Educational Administration will provide the education, capacity, and personal network for emerging leaders to confidently handle the complexity of administrative life.
It takes a special kind of person to raise his or her hand and say, "I'll step up and lead." Leaders take on extra stress, criticism, and responsibility. Good leaders take a servant like approach to leadership, guiding by example and setting a standard of excellence. Are you called to this kind of leadership in your school? Concordia does much more than teach you how to handle legal, financial, personnel and academic matters. Concordia's unique program develops you holistically, so that you can be at your personal best as a leader. And since our program is both designed and taught by those with real experience as school administrators, you get much more than a textbook education. You get living, breathing lessons that would otherwise take you years to learn. And you get it in small classes with individualized attention. Additionally, since we know educators have a crazy schedule, you can take our program through a variety of flexible modalities, including a completely online option.
As a graduate you will emerge ready to effect positive change at your school. You feel confident facilitating healthy discussion between teachers and administration. For Wisconsin-based students, the Graduate Educational Administration program is designed to help obtain two state certifications. The Director of Instruction: Wisconsin License #5010 39 credits and the  K-12 Principal: Wisconsin License #5051. Residents of other states should check with their DPI or DOE for transferability.
Licensure / Certifications
K-12 Principal License: WI #5051 Director of Instruction License: WI DPI #5010
In addition to our main and online campuses, Concordia has nine center locations which offer accelerated undergraduate and graduate programs close to where you live and work.
Appleton
Green Bay
Kenosha
Madison
Mequon
Miller Park Way
Online
Waukesha
WI Professional Educator's License
For students to be eligible for either the #5051 (Principal's License) or #5010 (Director of Instruction License), students must hold a valid and current WI Professional Educator's License.
Graduate Application Steps
These programs have a minimum undergraduate GPA requirement of 3.00.
Admissions Process for Graduate School
Application (Please Submit the Following):
Application form available at: www.cuw.edu/apply
Non-refundable application fee
One page essay describing your reason for obtaining a graduate degree
Résumé of your education and employment experience
Two signed letters of recommendation using the Recommendation Form
(recommendation letters on letterhead may also be submitted)
All official transcripts leading to your bachelor's degree
Please note:
Graduate entrance exams such as the GRE are not required
If you have completed graduate level classes in the last seven years and wish to have them evaluated for possible transfer, please contact your admissions counselor for more information on transferring graduate credits
International students should contact the Office of International Student Services at international.admissions@cuw.edu for additional application requirements

Evaluation
When an applicant's file is complete, the file is forwarded to the Admission Committee for review.


Admission
If the student is admitted, an acceptance letter will be mailed to the student and the student's Falcon One Student ID number. Password information to access my.cuw.edu will be sent separately from the Information Technology office. Your advisor will be able to give you information regarding completion of the required student orientation before you begin your first class.
Non-Degree Seeking Graduate Students
Please complete the Non-Degree Application at www.cuw.edu/apply
Non-degree applicants only need to submit an application to begin admission review; however academic transcripts may be requested to complete our review
Contact Us
For additional information, please contact the Graduate Admission Office at graduate.admission@cuw.edu or 262.243.4300.
Program Director, Associate Professor
Office: LU204D
Phone: (262) 243-4213
Email: elliott.moeser@cuw.edu

Bio
Elliott Moeser is the Director of Graduate Education Administration. He is also the Executive Director for the 26 school district Closing the Achievement Gap Consortium, works with schools on staff development and teaches future school administrators.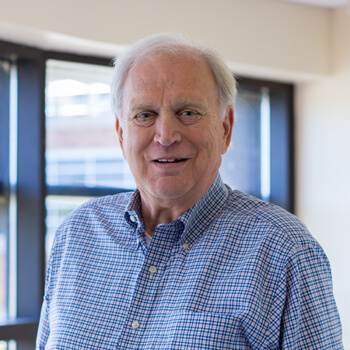 ---
Education
Ph D - Educational Administration, University of Minnesota-Twin Cities (1988)
MA - History, University of Wisconsin - River Falls (1972)
BA - Education, History, Sociology, Midland Lutheran College (1969)
---
Presentations
Witt, S. & Moeser, E. (2016). Spreading our Lutheran Identity through Professional Development to a Diverse Community. Lecture. Concordia University Wisconsin - Mequon, Wisconsin.
Moeser, E. (2015). Closing the Achievement Gap. Oral Presentation. Mequon.
---
Research Interests
Closing the Achievment Gap
What Works in Schools to Improve Learning
---
Teaching Interests
School Superintendency
The Principalship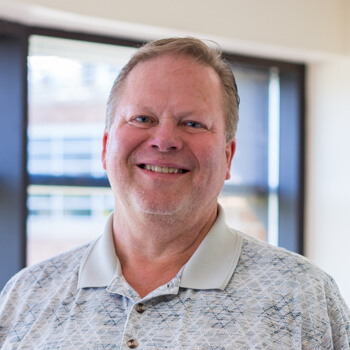 Connect with a Counselor
Please select the area that best describes you from the options below.