Be the role model they need
As an elementary/middle level teacher (grades 1-8), you have the amazing opportunity to be the positive influence your students need during their formative years. Not just to help them form a solid educational foundation, but their conscience as well. Our program has a Christian emphasis that will prepare you to be the kind of educator they can learn from and look up to.
Not only do we offer a public education track, we also offer a Lutheran teacher diploma track and a Christian teacher certification track). No matter what route you take, you can count on building a strong liberal arts foundation with a Christian emphasis. It will give you the freedom to choose from a number of career options including elementary school teacher, middle-school content specialist, educational researcher, and curriculum specialist. Our program is accredited and approved by the Wisconsin Department of Public Instruction. Our graduates enjoy an amazing 99% job placement rate after college, which means teachers who have a degree from Concordia are always in high demand.
Throughout your time in this program, you will grow a deep understanding of child development by taking a holistic approach to education. You'll start with specific education coursework and practical field experiences during your freshman year, and work to master content knowledge throughout the program, as well as a wide range of instructional strategies. Expect to develop skills in classroom management, curricular design and assessment, differentiated instruction, and data-driven improvement.
Concentrations / Specializations
In addition to our main and online campuses, Concordia has nine center locations which offer accelerated undergraduate and graduate programs close to where you live and work.
Career Paths
Elementary School Teacher
Subject - Divided Middle School Teacher
Educational Researcher
Curriculum Specialist
Clinical Placements

Clinical placements each year; opportunities for International or out-of-area student teaching placements
Undergraduate Application Steps
It's time to help you become a Falcon! Just follow these simple steps to complete your application.
For first-time freshman:
Submit your online application  
Submit the Common Application
Have your school send your official high school transcripts. Transcripts may be mailed or sent via a transcript processing service to:

Concordia University Wisconsin
Admissions Office
12800 N. Lake Shore Dr.
Mequon, WI 53097


Send your official ACT or SAT scores.
Scores on your high school transcript will be considered official. If your school does not put scores on transcripts, please contact ACT at www.act.org or College Board at www.collegeboard.org.
For transfer students:
Submit your online application
Submit the Common Application
Submit official transcripts from all colleges/universities attended
*Transfer students with less than 60 college credits completed will also submit official high school transcripts. Students who have less than 30 college credits also need to submit official ACT or SAT scores. Scores on your high school transcript will be considered official.
Minimum Requirements
A minimum GPA of a 2.5/4.0 (C average) or higher
ACT composite of 18 or above
SAT equivalent of 940 or higher for combined math and evidence-based reading and writing (for tests taken after March 2016).  
*If your GPA or ACT score falls below the minimum for acceptance, your admissions counselor may ask you to retake the test or supply additional documents, such as an essay or letters of recommendation, to complete the application.
Required Academic Coursework in High School
A minimum of 16 units of high school (secondary school) work is required, of which at least 11 should be in basic liberal arts areas. Units should be distributed as follows:
English: At least three units, but four are strongly recommended.
Mathematics: Two units of college-prep math, preferably one each in Algebra and Geometry.
Natural Science: Two units, preferably one each in Biology, Physics or Chemistry.
Social Studies: Two units, preferably one each in world history and American history.
Liberal Arts: Two units of the same foreign language or additional units in one or more of the other listed subjects or in fine arts.
Other Electives: Five units from any area of academic study, but ideally from the areas listed above.
German or Latin is recommended for pre-seminary students.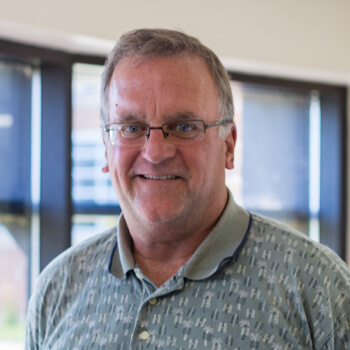 ---
Education
Ph D - Early Childhood Education, University of Missouri (1993)
MA - Early Childhood Education, University of Wisconsin Milwaukee (1984)
BA - Elementary Education, Concordia College (1980)
---
Research Interests
EdTPA implementation
Teaching of Writing with Young Learners
---
Teaching Interests
Literacy
Teaching of Writing
Associate Professor
Phone: (262) 243-4271
Email: kathleen.kremer@cuw.edu

Bio
Kathy Kremer is an associate professor in the School of Education, specializing in science education. She is also the coordinator of CUW's STEAM (Science, Technology, Engineering, Art, Mathematics) Camps.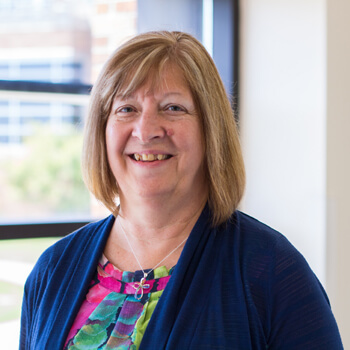 ---
Education
Ph D - Physical Organic Chemistry, Marquette University (1984)
BS - Chemistry, University of Wisconsin - Milwaukee (1979)
---
Research Interests
Faith and Science
Creation Science
---
Teaching Interests
Science Education
STEM/STEAM
Department Chair, Associate Professor
Phone: (262) 243-4372
Email: nicole.muth@cuw.edu

Bio
Dr. Nicole Muth has taught in the elementary education and mathematics departments at CUW since 2006. Previously, she taught mathematics at Lakeshore Technical College and the Episcopal School of Dallas.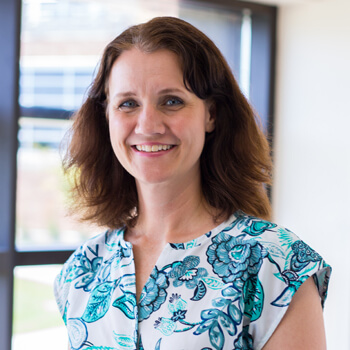 ---
Education
Ph D - Doctor of Philosophy in Education, Northcentral University (2012)
MA - Mathematics Educationi, University of Texas at Dallas (2000)
BA - Secondary Education Mathematics, Concordia University Wisconsin (1992)
---
Research Interests
Learning to teach mathematics
Elementary through middle school student thinking about mathematics
---
Teaching Interests
Connect with a Counselor
Please select the area that best describes you from the options below.