Impact the world through design
You find beauty in the arts, yet also gravitate towards the structure and certainty of STEM. Our program might just be the perfect blend, allowing you to pursue a creative career, and work at the center of 21st century innovation. This is where art meets technology. If you love color, composition, and contrast, as well as modern advancements, there is little else that needs to be said - with graphic design, you'll have it all.
Our graphic design courses prepare you for careers in both digital and print design. In order to offer the fullest education possible, Concordia University Wisconsin (CUW) has partnered with the Milwaukee Institute of Art & Design (MIAD), which is just a 25-minutes drive from our Mequon campus. Most of your classes (all core requirements, over half major requirements, and your minor) will take place at CUW. Because we have a lab specially designed for our graphic design students, you'll be able to work on your projects right on campus. Only 15-18 credits of your classes will take place at MIAD. It is worth noting that while graphic design is a highly-demand career, we highly encourage you to  pursuing a complementary minor, such as business or marketing.
The classes you will take in this program will lay the groundwork of good design principles that will guide you through the rest of your career as a designer. Much of your learning will  occur outside of the classroom. Why? Because outside the classroom is where you'll be putting into practice the design principles you learned in the classroom, developing your creative ideas and completing projects.
As a CUW graphic design student, you will have opportunities to work on professional projects with real-world clients. This, in addition to regular coursework, will contribute to your professional portfolio, which will be published (physically or digitally). One final note on what to expect: in order to be successful, it is critical that you meet project deadlines during your time with us. The faculty are always happy to work with you, so don't be afraid to ask them for advice.
Undergraduate Application Steps
It's time to help you become a Falcon! Just follow these simple steps to complete your application.
For first-time freshman:
Submit your online application  
Submit the Common Application
Have your school send your official high school transcripts. Transcripts may be mailed or sent via a transcript processing service to:

Concordia University Wisconsin
Admissions Office
12800 N. Lake Shore Dr.
Mequon, WI 53097


Send your official ACT or SAT scores.
Scores on your high school transcript will be considered official. If your school does not put scores on transcripts, please contact ACT at www.act.org or College Board at www.collegeboard.org.
For transfer students:
Submit your online application
Submit the Common Application
Submit official transcripts from all colleges/universities attended
*Transfer students with less than 60 college credits completed will also submit official high school transcripts. Students who have less than 30 college credits also need to submit official ACT or SAT scores. Scores on your high school transcript will be considered official.
Minimum Requirements
A minimum GPA of a 2.5/4.0 (C average) or higher
ACT composite of 18 or above
SAT equivalent of 940 or higher for combined math and evidence-based reading and writing (for tests taken after March 2016).  
*If your GPA or ACT score falls below the minimum for acceptance, your admissions counselor may ask you to retake the test or supply additional documents, such as an essay or letters of recommendation, to complete the application.
Required Academic Coursework in High School
A minimum of 16 units of high school (secondary school) work is required, of which at least 11 should be in basic liberal arts areas. Units should be distributed as follows:
English: At least three units, but four are strongly recommended.
Mathematics: Two units of college-prep math, preferably one each in Algebra and Geometry.
Natural Science: Two units, preferably one each in Biology, Physics or Chemistry.
Social Studies: Two units, preferably one each in world history and American history.
Liberal Arts: Two units of the same foreign language or additional units in one or more of the other listed subjects or in fine arts.
Other Electives: Five units from any area of academic study, but ideally from the areas listed above.
German or Latin is recommended for pre-seminary students.
Theresa A. Kenney PhD, MFA, BFA
Professor
Office: Loeber Hall 107
Phone: (262) 243-4509
Email: Theresa.kenney@cuw.edu

Bio
Dr. Kenney has been on faculty of the Milwaukee Institute of Art & Design, the University of Wisconsin Milwaukee and is presently a full professor of Concordia University, Wisconsin. Areas of expertise include; drawing, advanced drawing, design, graphic design, color theory, animation, history of design and art education for both graduate and undergraduates. As the creative director for Graphic Outlook, an in house senior level design firm at Concordia University Dr. Kenney is a leader in service learning and working with non profits organizations, businesses and communities throughout Southeastern Wisconsin. .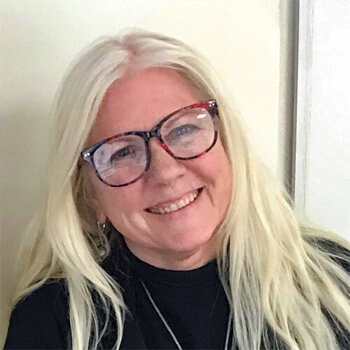 ---
Education
Ph D - Art Education, University of Wisconsin - Milwaukee (2006)
Computer Graphics and Animation, Milwaukee Public Television (1993)
Drawing, Milwaukee Institute of Art & Design (1992)
Film & Video, University of Wisconsin - Milwaukee (1994)
---
Contributions
Kenney, T. (2002). Instructor's Manual with Tests History of Art . History of Art Marilyn Stokstad Pearson Education. 1 (3rd). (pp. 3rd). Upper Saddle River, New Jersey: Pearson Education/ Prentice Hall.
---
Research Interests
Teaching all subject matter through Art, Makers Spaces, Urban Agriculture, Mycology,
---
Teaching Interests
Communciation Design
Illustration, Animation, Figure Drawing, Observational Drawing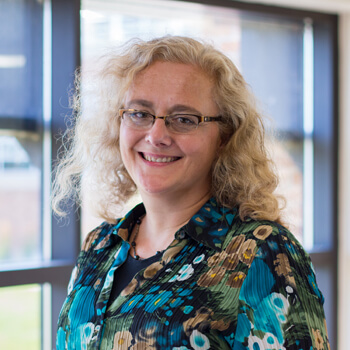 ---
Education
Fiber Art & Drawing, The School of the Art Institute of Chicago, IL (1993)
Fiber Art & Drawing, The School of the Art Institute of Chicago, IL (1997)
Department Chair - Art, Professor
Phone: (262) 243-2611
Email: gaylund.stone@cuw.edu

Bio
Gaylund Stone teaches studio classes (painting, stained glass, calligraphy) and classes in art history, aesthetics, and art education. His paintings (both acrylic and oil) use the landscape as a device for depicting the invisible aspects of faith, thought and feeling. His academic research centers on the philosophy and history of art education.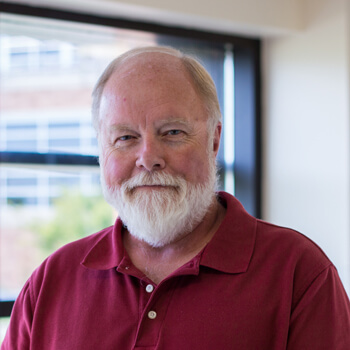 ---
Education
Ph D - Urban Education/Art Education, University of Wisconsin, Milwaukee (1997)
MS - Art Education, Southwestern Oklahoma State University (1977)
Art and Archaeology, Princeton University (1971)
---
Research Interests
Art education philosophy and history
Aesthetics, particularly German Romanticism and its application to art education
---
Teaching Interests
When you combine a passion for design with professional mentoring and real-life experiences, it can lead to powerful new ventures. That's the goal, in a nutshell, of Concordia's Graphic Outlook program.
Through the Graphic Outlook program, you'll have the chance to step outside of the classroom and connect with real-world experiences and industry professionals who are eager to partner with you and utilize your skills. After a semester of collaborating on entrepreneurial projects and building a network of connections, you'll emerge a more seasoned designer—before you even cross the commencement stage.
This program is for highly motivated seniors or second-semester juniors who are enrolled in Concordia's Graphic Outlook course, GD460 and GD461. The class meets once a week, but you can expect to commit around 8 hours above and beyond your normal class load to projects that you and your assigned business partner agree upon. Most students work remotely on projects, but you might be expected to travel off campus to meet with clients or work with team members from your partner company.
Graphic Outlook Partners
Students in the Graphic Outlook program work with an ever-changing selection of local and national businesses, nonprofits, and startups. Some of the past partner companies have included:
American Family Insurance
Briggs and Stratton
Kohls
Sartori Company
We Energies
Victory Garden Initiative
MillerCoors
Fondy Food Center
Connect with a Counselor
Please select the area that best describes you from the options below.