Delivering the best care–physically, mentally and spiritually
The Bachelor of Science in Rehabilitation Science is the first step in pursuing your career in occupational or physical therapy. You'll benefit from a broad-based education that meets the prerequisites for entering our Master of Occupational Therapy (MOT) and Doctor of Physical Therapy (DPT). For those of you who already have a particular area interest, you can start early! During your undergraduate studies, you can select elective courses focusing on pediatrics or gerontology. In order to provide efficient, quality learning, you can apply for CUW's MOT program during your sophomore year, and begin the graduate coursework your junior year. What does that ultimately mean for you? By combining the two programs, you will graduate with a bachelor and master's in 4 ½ years! Opting for the bachelor alone means you'll be finished in 3 ½ years. Our faculty and staff will help you choose the path that best suits your individual goals and needs. In addition, there is an accelerated DPT admission option for qualified students. This option allows students to complete the Doctor of Physical Therapy degree in 6 rather than 7 years. The option is open to students who matriculate as freshman and take all their science prerequisite coursework at Concordia University. If you decide to pursue admission through the accelerated process you will receive a Bachelor of Science in Rehabilitation Science following completion of your fourth year of academic study at Concordia University.
You are at the beginning of your university education! That is pretty exciting. Are you planning even further ahead for future graduate studies? Yes? This program is going to get you ready for a Master of Occupational Therapy. By starting here, you get the skills and knowledge that will serve you later on. Not quite sure if graduate school is for you, but you'd like options? Rehabilitation Science is useful in and of itself. It is broad enough to be applicable in plenty of medical and health careers, while focusing on healing and strengthening the human body. We'll give you a  foundation that you can build on whichever way you choose.
Through this program you'll benefit from a scientific background, ethical training in medicine, and a thorough basis in the human body. Your curriculum includes advanced anatomy and physiology, medical terminology, human development over a lifetime, and mechanical principles that affect the human body. As a Christian university, we recognize and encourage a life-affirming view of humans at all stages of life. One final "housekeeping" note: You will be required to take a few classes during winterim and summer sessions in order to graduate on schedule. So, pack your sunscreen and gloves to enjoy all the seasons right outside of Milwaukee.
In addition to our main and online campuses, Concordia has nine center locations which offer accelerated undergraduate and graduate programs close to where you live and work.
First time freshman must have a high school GPA of 3.2 and an ACT score of 21. Those who apply and submit the tuition deposit prior to December 1st during their senior year in high school will be reviewed and ranked according to GPA and ACT scores.  The top 30 applicants will be guaranteed admission to the MOT Program after their second year at CUW as long as they maintain a 3.0 GPA and receive at least a "B" grade in their anatomy, physiology and medical terminology courses.
Undergraduate Application Steps
It's time to help you become a Falcon! Just follow these simple steps to complete your application.
For first-time freshman:
Submit your online application  
Submit the Common Application
Have your school send your official high school transcripts. Transcripts may be mailed or sent via a transcript processing service to:

Concordia University Wisconsin
Admissions Office
12800 N. Lake Shore Dr.
Mequon, WI 53097


Send your official ACT or SAT scores.
Scores on your high school transcript will be considered official. If your school does not put scores on transcripts, please contact ACT at www.act.org or College Board at www.collegeboard.org.
For transfer students:
Submit your online application
Submit the Common Application
Submit official transcripts from all colleges/universities attended
*Transfer students with less than 60 college credits completed will also submit official high school transcripts. Students who have less than 30 college credits also need to submit official ACT or SAT scores. Scores on your high school transcript will be considered official.
Minimum Requirements
A minimum GPA of a 2.5/4.0 (C average) or higher
ACT composite of 18 or above
SAT equivalent of 940 or higher for combined math and evidence-based reading and writing (for tests taken after March 2016).  
*If your GPA or ACT score falls below the minimum for acceptance, your admissions counselor may ask you to retake the test or supply additional documents, such as an essay or letters of recommendation, to complete the application.
Required Academic Coursework in High School
A minimum of 16 units of high school (secondary school) work is required, of which at least 11 should be in basic liberal arts areas. Units should be distributed as follows:
English: At least three units, but four are strongly recommended.
Mathematics: Two units of college-prep math, preferably one each in Algebra and Geometry.
Natural Science: Two units, preferably one each in Biology, Physics or Chemistry.
Social Studies: Two units, preferably one each in world history and American history.
Liberal Arts: Two units of the same foreign language or additional units in one or more of the other listed subjects or in fine arts.
Other Electives: Five units from any area of academic study, but ideally from the areas listed above.
German or Latin is recommended for pre-seminary students.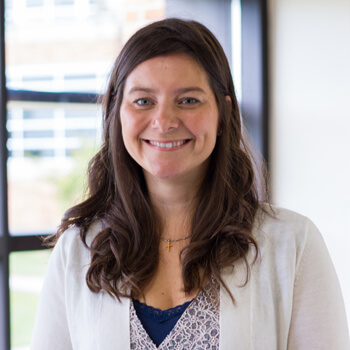 ---
Education
DPT - Concordia University (2009)
Department Chair, Professor
Office: HS 110B
Phone: (262) 243-4439
Email: theodore.king@cuw.edu

Bio
Dr. King has been a professor and researcher since 1980 and is licensed as both an occupational therapist and acupuncturist. He became a full professor at CUW in 2009.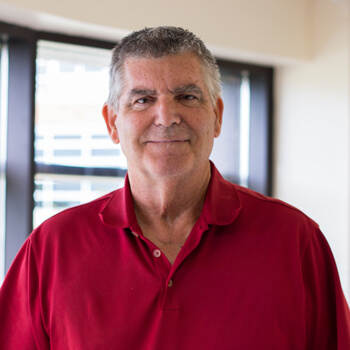 ---
Education
Ph D - Administration and Management, Michigan State University (1980)
MA - Educational Leadership, Western Michigan University (1975)
MS - Acupuncture, Midwest College of Oriental Medicine (2003)
MS - Biological Science, Western Michigan University (1974)
BS - Biological Science / Secondary Education, Michigan State University (1970)
Occupational Therapy, Western Michigan University (1978)
---
Contributions
King, II, T. (2013). Inter-Instrument Reliability of the Jamar Plus® Electronic Dynamometer and Pinch Gauge Mequon, WI: Concordia University Wisconsin.
---
Research Interests
Neuroscience
Physical Agents
---
Teaching Interests
Neuroscience
Gross Anatomy
Connect with a Counselor
Please select the area that best describes you from the options below.