Concordia University Wisconsin's Batterman School of Business is excited to host the 2018 CUW Sport and Hospitality Networking Roundtable, presented by Marcus Hotels and Resorts!
This event, which is designed to support students' career aspirations through active networking with industry professionals, will be held on Thursday, November 1st from 5:00-8:00pm in the School of Pharmacy Hall. Concordia will host over 50+ experts who represent 41 organizations in sport, hospitality, entertainment, and events.
Quick Information
Experts:

 50

+
Roundtable:

 

Thursday, Nov. 1 from 5:00 pm to 8:00 pm
Location:

 School of 

Pharmacy Building, Concordia University Wisconsin
Cost:

 

Free
Sponsored by: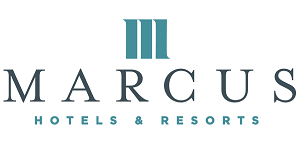 New in 2018
Match Day

You could be selected to participate in an exclusive, 1-day corporate immersion with many of our participating organizations. So prepare to succeed and get their attention: do your research and find your experts in LinkedIn, carefully review organizational websites and social media, dress to impress, have a resume that screams "I'm Ready!" and follow up with a thank you note.
In addition, students have the opportunity to explore two of our partner organizations first hand the next day. Space is limited to the first 50 students for each.
Breakfast with Marcus Hotels & Resorts
Students interested in Hospitality, Tourism, Event Management and Food and Beverage can network with Marcus corporate representatives, participate in a panel discussion, learn about available positions within Marcus Hotels and Resorts, and take a tour of the Pfister, Milwaukee's most prestigious hotel.

When: Friday, Nov. 2nd., 8:00 am - 10:30 am
Where: The Pfister Hotel


Breakfast with the Milwaukee Bucks
Students interested in Sport Business can network with representatives with the Milwaukee Bucks, learn more about the invitation-only Bucks Sales Academy, and take a tour of Fiserv Forum.

NOTE: Thank you for your interest in the Breakfast with the Milwaukee Bucks event. This opportunity is currently at capacity. We are working to add more space for interested people, please select "WAITLIST" on the registration form if you are interested. That said, we strongly encourage you to consider Breakfast with Marcus Hotels & Resorts.

When: Friday, Nov. 2nd., 8:00 am - 10:30 am
Where: Fiserv Forum & Best Place at the Historic Pabst Brewery
What is a Networking Roundtable?
This is a free, networking event. Over 50 experts in the overlapping sport, entertainment, hospitality and event management industries will be situated at individual table in our new Pharmacy Building. A wide selection of experts will be present ranging in age, experience, organizational role, industry type, etc. Undergraduate and graduate students will meet with the different experts that align with their career goals or interests. They can meet with one expert or twenty – whatever can fit in 2.5 hours!
Compared to a traditional panel discussion, the roundtable is a much more individualized experience for the experts and the attendees – and that has led to its popularity and effectiveness. Faculty use this event to reinforce the importance of networking and mentoring; to expand students' visions on careers available in these massive industries; and to provide essential perspective not found within the walls of a classroom.
This event is free for all Sport and Entertainment Business and Hospitality and Event Business students, as well as the whole CUW community, including students from all schools and alumni.
New this year is the oportunity to particpiate in a "match" day. Students will also have the chance to  participate in a 1-day immersion at one of these organizations.
Participants: 
Below is a list of confirmed participants. Also, this please click here to see the representatives and their focus area. Please check back often to watch this list grow and check!