Leadership that lasts a lifetime
Leadership of any kind is a valued trait to add to your character. But when it comes in the form of an ROTC program, it carries with it an even greater meaning. The truth is, very few places in the world—and even fewer organizations in college—offer individuals the ability to develop and test their leadership ability like an ROTC program. At Concordia, our ROTC cadets come with a wide array of majors and skills. All will be challenged with physical training, field exercises, and weekend-long events that will help you develop both physically and mentally. The goal is to equip you with the skills necessary to help you achieve your calling to leave college as an Officer in the United States Army. This title is not given, but earned. And it's highly sought after by businesses and organizations around the world.

Through our partnership with Marquette University, you'll receive your major classes here at Concordia University and the ROTC elective coursework at Marquette.
Army ROTC extracurricular activities
You'll enjoy many opportunities to socialize and connect outside the classroom. Some activities include:
Ranger Challenge (Varsity Sport)
Cadet Rangers
Color Guard
Army Ten Miler
Army Dining In
Military Ball
Honor Guard (for WWII Veterans)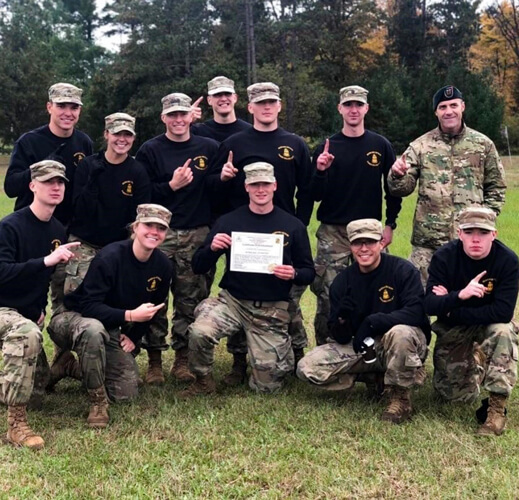 Army ROTC Scholarships
High school
National high school scholarships are available for high school seniors and those who have not yet earned a college degree.
National Army ROTC scholarship applications are available starting June between your junior and senior year and must be initiated no later than the published date in the first week of February of your senior year
Army ROTC awards 3 and 4-year merit-based scholarships.
Campus-based
2-year
2.5-year
3-year
Nursing
Minuteman
Must enlist in Army National Guard or Army Reserve
2-year
2.5-year
3-year
3.5-year
4-year
Additional Army ROTC incentives:
Room and board of $10,000 per year ($5,000 per semester); in place of tuition and fees, if you desire
Book stipend of $1,200 per year ($600 per semester)
Living allowance stipend of $420 per academic month (prorated and based on academic year)
What does Army ROTC entail?
4 days of physical training per week (4 hours)
1 day of leadership lab per week (2 hours)
Weekly Military Science class (1-3 hours, depending on academic year)
1 weekend each semester of training at Fort McCoy, Wisconsin
29 days at Advanced Camp in Fort Knox, Kentucky, the summer between your junior and senior year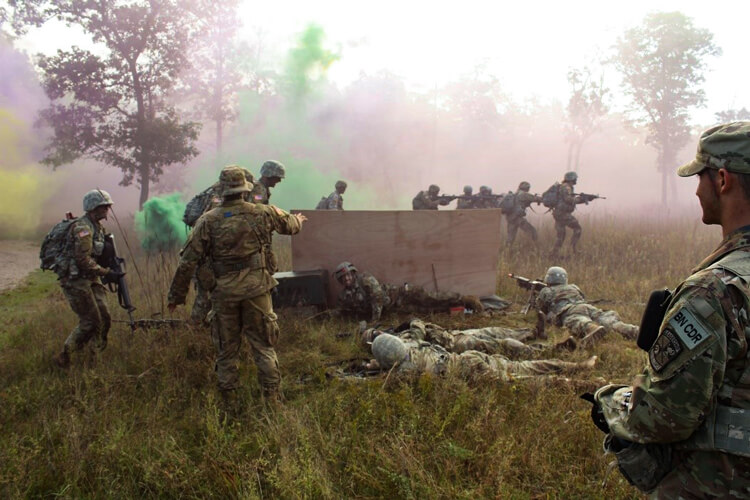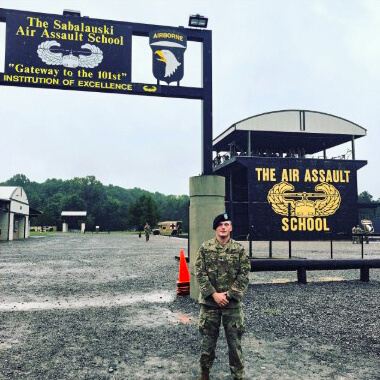 Army ROTC summer training opportunities
Cadets have the opportunity to attend various Army Schools and special courses through the Cadet Advanced Individual Training (CAIT) program. This extra training can include attending: Air Assault, Basic Airborne, Mountain Warfare, Northern Warfare, and SF Combat Diver Qualification Course.
Memorandums of understanding
| Partner Institution | Partner Program | Concordia's Program | Info |
| --- | --- | --- | --- |
| Marquette University | Air Force ROTC | Undergraduate / Graduate | View |
| Marquette University | Army ROTC | Undergraduate / Graduate | View |
Contact Us
Kathy Lewis
Scholarship and Enrollment Advisor
Golden Eagle Battalion
k.lewis@marquette.edu; 414-288-2051