Designed with healthcare practitioners in mind
One of the most important things you can do as a healthcare administrator is make sure you run a well-managed organization. Not only is it in the best interest of patients, it's also in the best interest of the staff. This specialized program, designed for healthcare practitioners, will prepare you to meet the challenges of an ever-changing administrative environment.
Careers
Health Service Manager
Registered Nurse
Home Health Aide
Search More Jobs
Flexibility
Full- and part-time options available.
Get more information without any phone calls
Prefer to learn more about our MBA in Healthcare Administration for Practitioners through email only? Request more information and we'll send everything you need - straight to your inbox - without any phone calls or texts.
All the details without any of the phone calls
By subscribing to updates, your communication with Concordia will be through email only. Our admissions team will not follow up with you via phone calls or texts unless you tell us otherwise.
If you're a healthcare practitioner looking to transition over to the business side of your industry, this program will help you get there. The curriculum offers the kind of broad-based knowledge you'll need to become a middle- or upper-level manager in a healthcare organization. You'll cover a lot of ground in this program, looking into topics as varied as human resources, public policy, and strategic management. Our flexible program consists of six continuous eight-week terms per year. Plus, an expedited program completion is also possible.

There's no better way to learn the nuances of this field than to study under some of the area's best practitioners. These are people with extensive professional industry experience. Better still, your classmates will be like-minded professionals, too – striving to learn today's critical innovative business skills. You can look forward to excellent advising facilitated by a dedicated staff that's always willing to schedule advising times that make it convenient for you, whether you're online or on campus.
This MBA concentration was created for healthcare professionals who are currently enrolled in or who have completed a healthcare graduate degree. This program requires 39 credits, or 13 courses. While this may seem daunting, the truth is that this flexible program can be completed in less than two years. Courses can be taken face-to-face at our main campus, at one of our off-site locations, or online. Because we want to give you the best start, we accept up to six graduate transfer credits. What's more, no GMAT or GRE are required to apply.

At the end of this program, you'll better understand how to manage healthcare organizations and handle issues in budgeting, human resources, and public policy. You'll gain expertise in the field, develop a work portfolio to present to potential employers, and have the opportunity to complete an internship in the field. Plus, you'll also come out a stronger leader with increased financial competence, better writing abilities, and strategic problem-solving skills so you can be equipped to make the most impact - wherever you serve in the healthcare industry.
Recommended for you (based on programs you've viewed)
In addition to our main and online campuses, Concordia has center locations which offer accelerated undergraduate and graduate programs close to where you live and work. The MBA in Healthcare Administration for Practitioners program is available at the following:
For health care professionals currently enrolled in or have completed a health care graduate degree. The MBA degree requires 39 semester hours of credit comprising of 13 courses, which include 6 core courses and 7 electives.
Highlights
8 week courses in classroom or online
Can be completed in less than 2 years
Dual degree opportunities
Accepts up to 6 graduate transfer credits
Industry related exam prep and certificates
No GMAT or GRE required
Taught by industry experts
Delivery
Each four-hour long MBA course meets once a week for eight weeks and is scheduled for either a weekday evening or Saturday morning. The program consists of six continuous eight-week terms per year. If taking the standard one course per term, the total time needed to complete the program is 26 months. However, expedited program completion is possible. Students must complete all requirements for the MBA degree within five years of matriculation. Students take an assessment before beginning the program and again during the capstone class. This assessment is not graded and is only used for accreditation. Capstone course, MBA 590/890, must be taken as the final class in the program unless other arrangements are made.
Graduate Application Steps
These programs have a minimum undergraduate GPA requirement of 3.00.
Admissions Process for Graduate School
Application (Please Submit the Following):
Application form available at: www.cuw.edu/apply
Non-refundable application fee
One page essay describing your reason for obtaining a graduate degree
Résumé of your education and employment experience
Two signed letters of recommendation using the Recommendation Form (recommendation letters on letterhead may also be submitted)
All official transcripts leading to your bachelor's degree
Please note:
Graduate entrance exams such as the GRE are not required
If you have completed graduate level classes in the last seven years and wish to have them evaluated for possible transfer, please contact your admissions counselor for more information on transferring graduate credits
International students should contact the Office of International Student Services at international.admissions@cuw.edu for additional application requirements

Evaluation
When an applicant's file is complete, the file is forwarded to the Admission Committee for review.


Admission
If the student is admitted, an acceptance letter will be mailed to the student and the student's Falcon One Student ID number. Password information to access my.cuw.edu will be sent separately from the Information Technology office. Your advisor will be able to give you information regarding completion of the required student orientation before you begin your first class.
Non-Degree Seeking Graduate Students
Please complete the Non-Degree Application at www.cuw.edu/apply
Non-degree applicants only need to submit an application to begin admission review; however academic transcripts may be requested to complete our review
Contact Us
For additional information, please contact the Graduate Admission Office at graduate.admission@cuw.edu or 262.243.4300.
Associate Professor
Phone: (262) 243-4229
Email: william.brock@cuw.edu

Bio
William (Bart) Brock brings over 25 years of accounting experience into the classroom. A licensed CPA, he served as CFO for both the First Alert® and Coleman® companies and has extensive experience leading multi-national organizations throughout the Americas, Europe, and Asia. His teaching and research focuses on transformative accounting as a mechanism for organizational decision-making and change.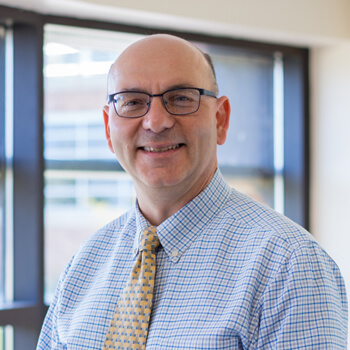 ---
Education
Ph D - Organization Development, Benedictine University (2013)
MBA - Management, Emory University (2002)
BBA - Accounting, Georgia College & State University (1993)
---
Research Interests
Transformative Accounting
Organizational Change
---
Teaching Interests
Accounting
Organizational Leadership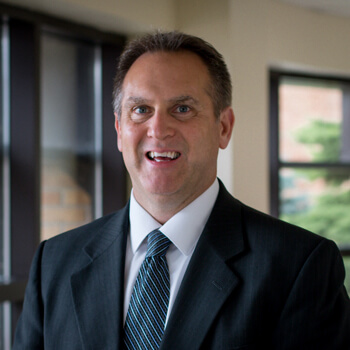 Adjunct Professor
Phone: (920) 609-7666
Email: Brian.Danzinger@cuw.edu

Bio
Brian Danzinger wears many hats, but each position fits within his belief in life-long learning. For nearly 20 years, he has been an instructor facilitating Business Technology, Project Management, and Organizational Leadership courses. His professional experience includes over 20 years of Information Systems and Leadership experience in the Financial Sector and serves as an officer for the US Coast Guard.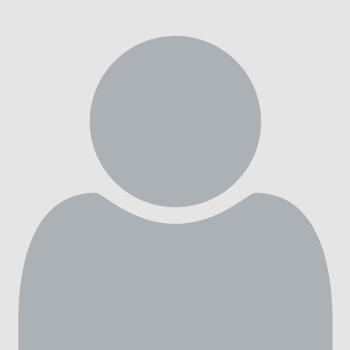 ---
Education
Ph D - Computer Sciences:E-Commerce, Northcentral (2007)
MS - Leadership and Organizational Behavior, Silver Lake College (2001)
---
Research Interests
Big data
Cyber Security
Leveraging Technology for Business Efficiency
---
Teaching Interests
Information Systems and Technology
Data Analytics and Data Sciences
Leadership and Organizational Deveopment
Professor
Phone: 4204
Email: joseph.jacobsen@cuw.edu

Bio
Dr. Jacobsen is currently a full professor of economics at Concordia University Wisconsin where he teaches microeconomics, macroeconomics and econometrics. He is also developing new courses within the economics major and it also developing a decision science focused MBA that emphasizes mathematics, science and sustainability. His latest book, Sustainable Business & Industry is being adopted across the country as a textbook for graduate and undergraduate business and industry coursework.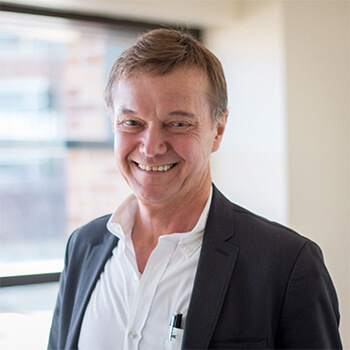 ---
Education
Ph D - Interdisciplinary , Marquette University (2005)
MBA - Business, CUW (1996)
BA - Business, CUW (1995)
HVAC Systems and Controls , Milwaukee School of Engineering (1986)
Power Engineering , MATC (1982)
Teaching Certification , Wisconsin Technical College System (2008)
---
Research Interests
Nonlinear Dynamic Multivariate Modeling
Diffusion in physics, social science, biology and business
---
Teaching Interests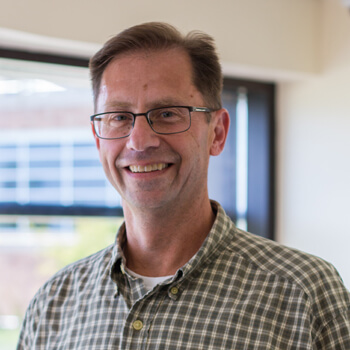 ---
Education
Ph D - Political Science, University Wisconsin - Milwaukee (1999)
MA - Political Science, Mankato State University (1991)
BA - Political Science, University of Wisconsin - Green Bay (1986)
---
Contributions
Montreal, S. & Walz, J. (2007). Lutheran Pastors and Politics St. Louis, MO: Concordia Publishing House.
Montreal, S. (2007). Thoughts on Evaluating a Candidate Journal of Lutheran Ethics.
---
Research Interests
Religion and Politics
Public Policy - Science
---
Teaching Interests
American Government
Political Theory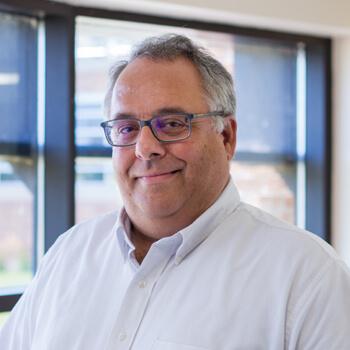 ---
Education
JD - Intellectual Property; Corporate Law, Marquette University (2015)
Ph D - Biochemistry, UW-Madison (1990)
MBA - Marquette University (2013)
BS - Biochemistry, UW-MIlwaukee (1986)
---
Research Interests
Drug design and development
Intellectual property
---
Teaching Interests
Entrepreneurship
Medicinal Chemistry and Drug Design
Adjunct Professor
Phone: (414) 745-5035
Email: james.ward@cuw.edu

Bio
Jim has been an Adjunct Faculty Member in the MBA program since 1998 teaching Strategic Management and Leadership He designed the Strategic Management course for the classroom/online. He has taught in the Cohort program in Singapore,Taiwan and at the Shanghai campus. He has received a top 10% faculty award and was 2018 MBA Faculty of the Year. He has 36 years of management experience- 23 in the airline industry and 12 in the Utility Industry.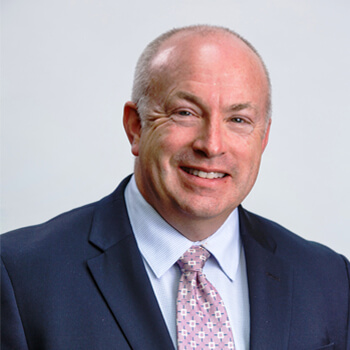 ---
Education
DBA - Business Administration, California Coast University (2001)
MBA - Management, Cardinal Stritch College (1991)
---
Teaching Interests
Strategic Management
Leadership and Organizational Behavior
Management Principles
Connect with a Counselor
Please select the area that best describes you from the options below.