Combine your craft with your convictions
Actors, directors, technicians, and stage crew all work together to create a unique experience that could never be accomplished by one individual. In choosing this minor, you'll have the opportunity to discover the building blocks of theatre, develop your artistic voice, and learn how to create a professional production.
The Theatre minor combines theory, history, and practice to provide you with a fuller understanding of the processes involved in producing quality Theatre. There are so many different roles and responsibilities needed to transform an idea into a stage production. Along the way, you'll get to examine the philosophical questions of life, beauty, nature, and faith, and leave with a greater understanding of the world around you. We emphasize drama ministry to give young Christian students the opportunity to learn their craft in an environment that matches their moral beliefs and spiritual/biblical convictions.
Theatre is such a rich area of study. Besides acting, you are going to learn about the vast disciplines encompassed in theatre including directing, playwriting, theatre education, technical theatre and design, stage and house management, theatre history, and theatre administration. You will be expected to participate in CUW's plays as performers, technicians, running crew, or designers. Because we firmly believe that this field can be much more than a hobby, we've teamed up with local professionals to give you real-world experience. You will complete an internship with a professional theatre company, and your senior year will culminate with a final project reflecting on the skills and knowledge you'll have acquired.
Combining the theory, history and practice of theatre in this minor, you will be prepared to pursue various positions in this dynamic community. Our alumni have gone into acting, directed productions, teaching drama, designing sets, and have become producers, casting directors and much more.
Concentrations / Specializations
Theatre Performance
Theatre History
Technical Theatre
Recommended for you (based on programs you've viewed)
Undergraduate Application Steps
It's time to help you become a Falcon! Just follow these simple steps to complete your application.
For first-time freshman:
Submit your online application  
Submit the Common Application
Have your school send your official high school transcripts. Transcripts may be mailed or sent via a transcript processing service to:

Concordia University Wisconsin
Admissions Office
12800 N. Lake Shore Dr.
Mequon, WI 53097


Send your official ACT or SAT scores.
Scores on your high school transcript will be considered official. If your school does not put scores on transcripts, please contact ACT at www.act.org or College Board at www.collegeboard.org.
For transfer students:
Submit your online application
Submit the Common Application
Submit official transcripts from all colleges/universities attended
*Transfer students with less than 60 college credits completed will also submit official high school transcripts. Students who have less than 30 college credits also need to submit official ACT or SAT scores. Scores on your high school transcript will be considered official.
Minimum Requirements
A minimum GPA of a 2.5/4.0 (C average) or higher
ACT composite of 18 or above
SAT equivalent of 940 or higher for combined math and evidence-based reading and writing (for tests taken after March 2016).  
*If your GPA or ACT score falls below the minimum for acceptance, your admissions counselor may ask you to retake the test or supply additional documents, such as an essay or letters of recommendation, to complete the application.
Required Academic Coursework in High School
A minimum of 16 units of high school (secondary school) work is required, of which at least 11 should be in basic liberal arts areas. Units should be distributed as follows:
English: At least three units, but four are strongly recommended.
Mathematics: Two units of college-prep math, preferably one each in Algebra and Geometry.
Natural Science: Two units, preferably one each in Biology, Physics or Chemistry.
Social Studies: Two units, preferably one each in world history and American history.
Liberal Arts: Two units of the same foreign language or additional units in one or more of the other listed subjects or in fine arts.
Other Electives: Five units from any area of academic study, but ideally from the areas listed above.
German or Latin is recommended for pre-seminary students.
Lori A. Woodall-Schaufler MFA in Theatre Performance
Associate Professor
Phone: (262) 243-2035
Email: Lori.Woodall@cuw.edu

Bio
I hold an MFA in Acting from the California Institute of the Arts, and a BA in Theatre and Afro-American Studies from UW-Madison. I bring 25 + years professional theatre experience, including TV, Film, Radio, Modeling, and Voice Over. I have worked in Drama Ministry for over 10 years, working primarily with disadvantaged urban youth. I have taught Theatre at CUW since 2006, and continue to work as a professional actor/director/Voice over artist in the Milwaukee area.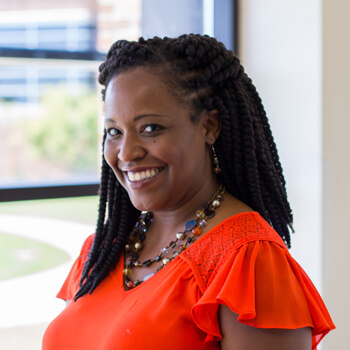 ---
Education
MFA - Acting, California Institute of the Arts (2003)
BA - African-American Studies, University of Wisconsin-Madison (1998)
BA - Theatre- Acting Specialist, University of Wisconsin-Madison (1998)
---
Research Interests
Solo performance on socio-political topics
African-American Theatre history and performance
---
Teaching Interests
Theatre Performance (all levels and genres)
Theatre History
Connect with a Counselor
Please select the area that best describes you from the options below.