Understand human nature, faith, and society
You will look at the world through various lenses from economics, history, geography, political science, social science and psychology. You will be able to prepare for a life of service as a teacher with a clear awareness of modern and historical perspectives on these subjects. You will have access to an experienced staff with a curriculum focused on participation in society as productive Christian citizens.
Through a blend of the social sciences, history and humanities, you will learn to guide your students through a myriad of thinking types and social structures. You will get a stronger sense of contemporary and past viewpoints and be able to share insight with your classes into how people relate to the world around them. You will participate in and learn how to lead discourse on civic issues and organize around solutions. Your students can discover how we relate to each other, how we interact as groups and how we organize our thoughts, religion and government.
You will be able to observe and study a wide range of human behavior and apply social and behavioral concepts for groups, institutions, power, government, cultural diversity and identity. The Social Studies Education Minor will ground you in historical methods, U.S. and European history, sociology and cultural geography. It is available in the Early Childhood Education Major or the Elementary/Middle-School Education Major.  The Social Studies Education Minor is licensable (1734) in the Elementary/Middle-School Education Major. the Social Studies Education Minor includes 18 credits.
Undergraduate Application Steps
It's time to help you become a Falcon! Just follow these simple steps to complete your application.
For first-time freshman:
Submit your online application  
Submit the Common Application
Have your school send your official high school transcripts. Transcripts may be mailed or sent via a transcript processing service to:

Concordia University Wisconsin
Admissions Office
12800 N. Lake Shore Dr.
Mequon, WI 53097


Send your official ACT or SAT scores.
Scores on your high school transcript will be considered official. If your school does not put scores on transcripts, please contact ACT at www.act.org or College Board at www.collegeboard.org.
For transfer students:
Submit your online application
Submit the Common Application
Submit official transcripts from all colleges/universities attended
*Transfer students with less than 60 college credits completed will also submit official high school transcripts. Students who have less than 30 college credits also need to submit official ACT or SAT scores. Scores on your high school transcript will be considered official.
Minimum Requirements
A minimum GPA of a 2.5/4.0 (C average) or higher
ACT composite of 18 or above
SAT equivalent of 940 or higher for combined math and evidence-based reading and writing (for tests taken after March 2016).  
*If your GPA or ACT score falls below the minimum for acceptance, your admissions counselor may ask you to retake the test or supply additional documents, such as an essay or letters of recommendation, to complete the application.
Required Academic Coursework in High School
A minimum of 16 units of high school (secondary school) work is required, of which at least 11 should be in basic liberal arts areas. Units should be distributed as follows:
English: At least three units, but four are strongly recommended.
Mathematics: Two units of college-prep math, preferably one each in Algebra and Geometry.
Natural Science: Two units, preferably one each in Biology, Physics or Chemistry.
Social Studies: Two units, preferably one each in world history and American history.
Liberal Arts: Two units of the same foreign language or additional units in one or more of the other listed subjects or in fine arts.
Other Electives: Five units from any area of academic study, but ideally from the areas listed above.
German or Latin is recommended for pre-seminary students.
Department Chair - History, Professor
Phone: (262) 243-4276
Email: susan.mobley@cuw.edu

Bio
Susan Mobley teaches courses on various eras of European history, as well as the Latin language. Her research focuses on the history of education in Western Civilization. She has presented at numerous conferences, has authored articles for various publications, and has appeared on several LCMS media programs.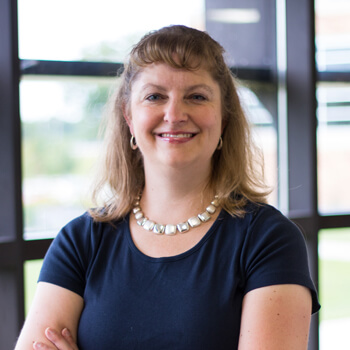 ---
Education
Ph D - European History, University of Wisconsin-Madison (1998)
MA - European History, University of Wisconsin-Madison (1993)
BA - Journalism/Professional Writing, University of Oklahoma (1991)
---
Presentations
Mobley, S. (2017). Lutheran Liberal Arts: The Arts Curriculum at the Universities of Tübingen and Wittenberg in the 1550s. Paper. Sixteenth Century Studies Conference. Milwaukee, WI.
Harries, B. & Mobley, S. (2017). Seeding Grass Roots Discussions: Equipping Administrators to Foster Faculty Engagement with Mission, Identity, and External Constituencies. Oral Presentation. ACAD/AAC&U Annual Conference "Telling Our Story, Making Our Case: from Classrooms to Constituencies". San Francisco.
---
Research Interests
History of education in the West
Liberal Arts/Classical Education
---
Teaching Interests
Renaissance/Reformation
Medieval and Byzantine civilizations
Connect with a Counselor
Please select the area that best describes you from the options below.