Exceptional students need exceptional teachers
It takes a special person to want to help kids with special needs gain the opportunities they deserve in life. In this program, you can expect to feel fulfilled during educational coursework and real-life experiences. Choose from one of three distinct majors: early childhood special and general education, elementary/middle special and general education and cross categorical special education.
The special education program has a strong liberal arts foundation with a Christian emphasis. Education coursework and fieldwork experiences begin freshman year. It offers a public education track, a Lutheran teacher diploma track for students wishing to pursue education as an LCMS church work professional, and a Christian teacher certification track for students wishing to pursue education in another Christian school setting. This program may be pursued as a special education major only, leading to K-12 certification in cross categorical special education or as a dual major combining special education and general education. Dual majors are available at the early childhood and elementary/middle school levels. The special education program is accredited and approved by the Wisconsin Department of Public Instruction.  Job openings in this field are plentiful, as this is a high-need certification area nationally.
In addition to coursework, you'll experience firsthand the blessing and challenge of working with special needs children in an actual, real-world setting. You'll be grounded in a deep understanding of child and adolescent development in mind, body, and spirit, as well as the range of exceptionalities. You'll work to master content knowledge in addition to a wide range of instructional strategies and learner accommodations. You'll develop skills in classroom management, curricular design and assessment, and engagement and collaboration with other educators and school stakeholders. 
In addition to our main and online campuses, Concordia has nine center locations which offer accelerated undergraduate and graduate programs close to where you live and work.
Career Paths
Special Education Teacher
General Education Teacher
Early Interventionist
Diagnostic Teacher
Disability Specialist
Transition Specialist
Student Teaching

A semester of student teaching prepares you for the real world of teaching. Out of state and international opportunities are available.
Undergraduate Application Steps
It's time to help you become a Falcon! Just follow these simple steps to complete your application.
For first-time freshman:
Submit your online application  
Submit the Common Application
Have your school send your official high school transcripts. Transcripts may be mailed or sent via a transcript processing service to:

Concordia University Wisconsin
Admissions Office
12800 N. Lake Shore Dr.
Mequon, WI 53097


Send your official ACT or SAT scores.
Scores on your high school transcript will be considered official. If your school does not put scores on transcripts, please contact ACT at www.act.org or College Board at www.collegeboard.org.
For transfer students:
Submit your online application
Submit the Common Application
Submit official transcripts from all colleges/universities attended
*Transfer students with less than 60 college credits completed will also submit official high school transcripts. Students who have less than 30 college credits also need to submit official ACT or SAT scores. Scores on your high school transcript will be considered official.
Minimum Requirements
A minimum GPA of a 2.5/4.0 (C average) or higher
ACT composite of 18 or above
SAT equivalent of 940 or higher for combined math and evidence-based reading and writing (for tests taken after March 2016).  
*If your GPA or ACT score falls below the minimum for acceptance, your admissions counselor may ask you to retake the test or supply additional documents, such as an essay or letters of recommendation, to complete the application.
Required Academic Coursework in High School
A minimum of 16 units of high school (secondary school) work is required, of which at least 11 should be in basic liberal arts areas. Units should be distributed as follows:
English: At least three units, but four are strongly recommended.
Mathematics: Two units of college-prep math, preferably one each in Algebra and Geometry.
Natural Science: Two units, preferably one each in Biology, Physics or Chemistry.
Social Studies: Two units, preferably one each in world history and American history.
Liberal Arts: Two units of the same foreign language or additional units in one or more of the other listed subjects or in fine arts.
Other Electives: Five units from any area of academic study, but ideally from the areas listed above.
German or Latin is recommended for pre-seminary students.
Department Chair - Special Education, Professor
Phone: (262) 243-4209
Email: linda.hensel@cuw.edu

Bio
Linda Hensel is a Professor of Education and the chair of the special education department. She teaches special education methods and assessment courses. Her research focuses on the scholarship of teaching and learning.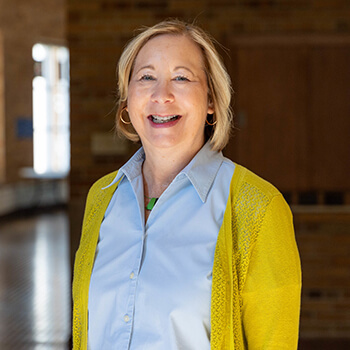 ---
Education
Ph D - Leadership for the Advancement of Learning and Service, Cardinal Stritch University (2009)
MA - Master of Education in Curriculum and Instruction, Cardinal Stritch University (1996)
BS - Special Education, University of Wisconsin (1984)
---
Research Interests
Problem Based Learning
Individualized Reading Instruction
---
Teaching Interests
Behavior and Classroom Management
Assessment in Special Education
Program Director - Master of Science in Education – Special Education, Assistant Professor
Phone: (262) 243-4304
Email: wanda.routier@cuw.edu

Bio
Dr. Routier is an educator, curriculum writer, legal expert, musician, and consultant on gifted, education, disability, and technology issues. She presents workshops at professional conferences and works with the media.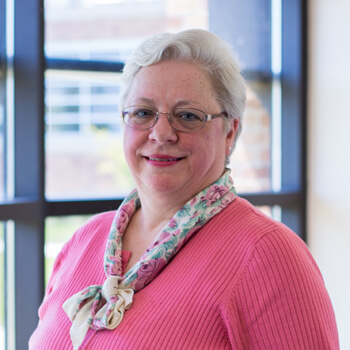 ---
Education
EDD - Child and Youth Studies, Nova Southeastern University (1993)
MA - Special Education/Hearing Impaired, Hampton University (1985)
BA - Music Education, Bluffton College (1977)
Special Education Advocacy , Marshall-Wythe School of Law, College of William & Mary (2015)
---
Research Interests
Inclusion and Post-Secondary Programming
Technology
---
Teaching Interests
Disability Law
Special Education
Connect with a Counselor
Please select the area that best describes you from the options below.