Quaestus is a student-led journal from Concordia University Wisconsin's Batterman School of Business and Concordia University Ann Arbor's Haab School of Business presenting ideas about Liberty, Virtue and Economics, from a Christian perspective, to promote human flourishing. Our vision is to inspire the next generation of Christian thought leaders by addressing global issues with sound economic and moral principles.
Welcome to Quaestus
Quaestus is Concordia University's first student-led peer-reviewed journal, and I am very excited to share with you here a bit of history as to how the journal came to be, and what the journal is focused on.
In the summer of 2019, Concordia University completed construction of the Robert W. Plaster Free Enterprise Center, which houses the Batterman School of Business. This is the business school on our Mequon, Wisconsin campus, and is a close partner with our Haab School of Business in Ann Arbor, Michigan (we have two main campuses). To celebrate our new building – a Free Enterprise Center – we decided to hold a 2-day summit in Fall of 2019, to explore in a scholarly manner, what Free Enterprise means for a Christian university. In particular, we explored the interface of economics, concepts of freedom and liberty, and our Christian identity. This summit, co-hosted with Acton Institute, was called the Liberty, Virtue and Economics Summit, and it has now become an annual event.  
Out of that original fall event in 2019 grew this journal. This was the result of several brainstorming sessions with Patrick Oetting and later Dan Churchwell of Acton, and with various speakers like Ismael Hernandez, and – most importantly – the students! Five students came together, in the context of a research class, to form the first editorial board of this journal in 2020, and to launch the very first edition of the journal that they named Quaestus. New editorial boards are formed each year, following the annual Liberty, Virtue and Economics summit.
Quaestus will always focus on topics related to Liberty, Virtue and Economics, and build off of the prior year's summit. Modeled loosely after Imprimus from Hillsdale, submissions will be in two categories: (a) transcribed talks of thought leaders who spoke at our annual summit, and (b) student essays that relate to summit topics.
Quaestus is Latin for profit, and in the spirit of this journal, can be thought of more broadly as prospering or flourishing, embracing economic as well as spiritual growth, grounded in biblical principles that value human dignity, creativity, individuality and entrepreneurial spirit. I applaud the first and subsequent editorial boards of Quaestus for building what I believe is becoming an impactful, scholarly and balanced annual publication from Concordia University – in an important topical area that we embrace: Liberty, Virtue and Economics.
Sincerely,
Daniel Sem, Ph.D., JD, MBA
Dean, Concordia University
Quaestus Journal Contest
The goal of the group is to create a forum for civil discourse on campus through seminars and periodical publication. This essay contest is one of those efforts, run in conjunction with the Concordia Free Enterprise Center's Liberty, Faith, and Economics Summit.
Please answer one of the following prompts in 800-2000 words:
Suppression of civil discourse frequently precedes erosions of freedom (political, economic, religious, ethical). Is this the case? If so, why? Support your argument with historical and current examples.
Consider civil discourse surrounding politics, economics, religion, and/or ethics. How is the presence or absence of conversation about these issues impacting individual lives, communities, and/or broader national identity in the USA?
Prizes: 
First Place: $750
Second Place: $500
Third Place: $250
Runners Up: $100
In addition to a cash prize, if your essay is chosen to be published in the Quaestus Journal you'll be provided an opportunity to serve on the editorial board.
All submissions are due November 29, 2022
Important note: attendance at Liberty, Faith, and Economics Summit is recommended but not required for contest entry.
Editorial Board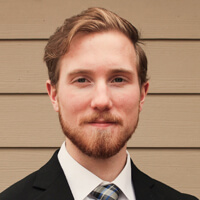 Editor in Chief
Isaiah Mudge, Class of 2023, Philosophy & Theological Languages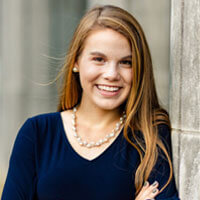 Business and Marketing Editor
Anna Young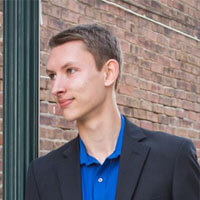 Senior Editor
Ben Dubke, Class of 2023, Secondary Education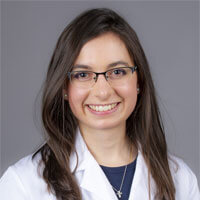 Senior Editor
Natalia Bodnar, Class of 2024, MD Candidate Chicago Medical School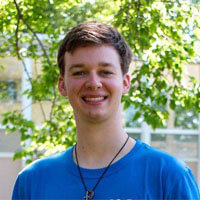 Publication Editor
Harrison Hulse, Class of 2023, Applied Theology & Theological Languages