Taking healthcare to the next level
As a nurse, you're eager to help others and are ready to take what you've learned to the next level. At Concordia, the next level is waiting for you. In our Master of Science in Nursing program, advance your calling as you build on Christian foundations and learn skills necessary for ongoing personal and professional growth.
You want the confidence to perform in the top tier of nursing. Our classes, both online and on campus, and our knowledgeable staff, are here to assist you. From daily interaction with like-minded students and nursing professionals, to dedicated instruction on how to blend your Christian calling with your career, Concordia University Wisconsin will challenge you and advance your knowledge in areas such as bioethics, pathophysiology, and counseling, just to name a few. You've got the drive to succeed. Let us help you get there.
Program Highlights
Part-time and full-time options available
Two week residency required for advanced health assessment course
Faculty members bring current practice to the classroom
Courses built on a Christian foundation
Flexible online options
Spring and fall clinical rotations
Degree Details
Credit hours required:
Nurse Practitioner: 41
Nurse Educator: 39
Accreditation
The Master's Degree in Nursing Program is accredited by the Commission on Collegiate Nursing Education, One Dupont Circle, NW, Suite 530, Washington DC 20036, 202-887-6791.
Please Note
We are not accepting new students from Alabama, Alaska, California, Kentucky, Louisiana, Maryland, New Jersey, New York, Oklahoma, Pennsylvania, Puerto Rico, South Dakota, Tennessee or Wyoming. Additionally, Washington D.C. students are required to do clinicals in Virginia.
International students wishing to come to campus are currently not eligible for this program due to the ration of online learning components required by the program. 
When you finish your Master's in Nursing at Concordia, you'll be able to help others in ways you never considered. This program is about more than just advancing professional values—it's about collaborating, communicating, and translating scholarship into practice. Your knowledge of health care will allow you to continually improve patient care, giving you the ability to perform at the highest level of nursing practice.
Concentrations / Specializations
Adult/Gerontology Primary Care Nurse Practitioner
Family Nurse Practitioner
Nurse Educator
In addition to our main and online campuses, Concordia has nine center locations which offer accelerated undergraduate and graduate programs close to where you live and work.
BSN degree from an accredited nursing school
Minimum 3.0 cumulative GPA
Science and undergraduate nursing GPA is evaluated as part of the admission process
Current licensure as a registered nurse in the USA
Actively working in practice.
Current CPR certification
Successful completion of:

Statistics course – within five years of admission to the program
Career Paths
Nursing Leadership
Advanced Practice Nursing
Nursing Education
Entrance Requirements
Admission to the MSN program is very competitive and a minimum cumulative undergraduate GPA of 3.0 is required to be eligible for acceptance.
Science and Undergraduate Nursing GPA are critically appraised as part of the admissions process – 3.0 GPA in those areas are strongly encouraged for review.
Current licensure as a registered nurse in the USA, current CPR certification, and actively working in practice
Successful completion of a three credit undergraduate statistics course within five years of admission to the MSN program.*
GRE exams are not required.
Application deadline for fall term is May 1.
Application deadline for spring term is October 1.
* The statistics prerequisite must be completed before you register for MSN 540/840 Nursing Research
Application Requirements
Current resume of your education and professional experience
A formal admission essay addressing the following areas:

Your rationale for choosing a career as a nurse practitioner in primary care or a nurse educator.
Your personal compatibility with the CUW mission.
Your plan for success in the program, including time management, stress management and professional communication.
Upon completion of your degree, where do you envision yourself practicing and with what population.

Three letters of recommendation: two must be professional and/or academic and one must be from an NP, CNS, NE, MD, DO, or PA who has worked with you in a health care setting while interacting with patients. The letter must be submitted on formal letterhead or use this graduate recommendation form.   
Certified Background Check with Castle Branch– click here for directions on how to complete this requirement (please note the additional requirements to be submitted through Castle Branch)
RN License
ALL official college transcripts from ALL schools you previously attended
Contact Us
For additional information, please contact the Graduate Admission Office at graduate.admission@cuw.edu or 262.243.4300.
Department Chair - Graduate Nursing Programs, Associate Professor
Phone: (262) 243-2006
Email: diane.ames@cuw.edu

Bio
Dr. Diane Ames teaches Advanced Practicum Nursing 3 in the Adult Geriatric Primary Care and the Family Nurse Practitioner programs along with Advanced Health Assessment. She is a Co-Director of the Graduate Nursing Programs.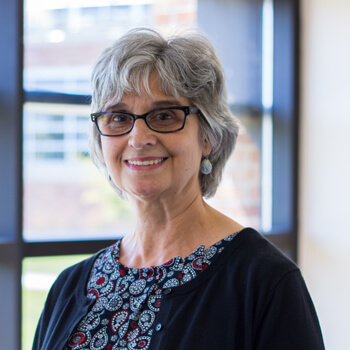 ---
Education
DNP - (2010)
MS - Family Nurse Practitioner , UW-Oshkosh (1996)
BS - Social Work, UW-Eau Claire (1977)
BSN - Nursing , Alverno College (1992)
Nursing Practice, CUW (2010)
---
Research Interests
Interprofessional Collaboration of Chronic Disease
Integrative Medicine
---
Teaching Interests
Integrative Medicine
Interprofessional Education
Associate Professor
Phone: (262) 243-4269
Email: janet.levey@cuw.edu

Bio
Teaching responsibilities have included classroom, simulation lab, online, and clinical settings in traditional, RN to BSN Completion, and Master level programs. PhD in Nursing from Marquette University. Research focused on universal design for instruction in nursing education. Author of articles published in nursing and post-secondary education journals. Awards, scholarships, and citations received for academic, researcher, and service to the community. Numerous presentations at regional, state, national, and international nursing and interprofessional conferences.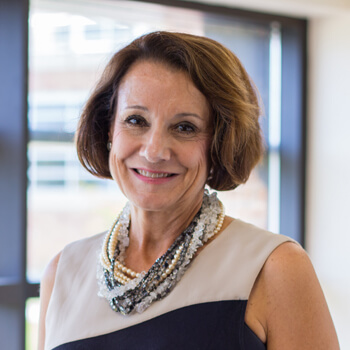 ---
Education
Ph D - Nursing, Marquette University (2015)
Nursing, De Paul University (1982)
Nursing Education, Concordia University Wisconsin (2008)
---
Research Interests
Universal Design for Instruction
Cultural Diversity
---
Teaching Interests
Cultural Diversity
Population Health
Julie Parve DNP, FNP-BC, APNP, RN
Associate Professor
Phone: (262) 243-2051
Email: julie.parve@cuw.edu

Bio
Julie Parve teaches Advanced Practice Nursing I, Global Perspectives and Role Development for the Advanced Nursing students. Her research focuses on refugee health as well as the impact of cross-cultural immersion experiences on college students as well as pharmogenetics in treatment of patients with chronic pain. She is the author of one book and several clinical practice articles.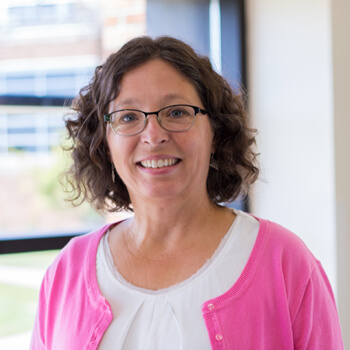 ---
Education
DNP - CUW-Mequon (2009)
MS - FNP, CUW-Mequon (2003)
BSN - Nursing, Marian University (2001)
---
Research Interests
Interactive online education
Cross-cultural immersion for students
---
Teaching Interests
Role transition for the Advance Practice Nurse
Clinical practicum for the Advance Practice Nurse
CUW's flexible MSN program offers individualized online learning options and progression plans. These plans may be completed over 3 to 4.5 years.
Progression Plan Options
Adult/Gerontology Primary Care (AGPCNP) & Family Nurse Practitioner (FNP)

Nurse Educator (NE)
How long is the program?
The program is 41 credits of course work for NPs and 39 credits for NEs. Average progression is 3-4 years.
Is the program accredited?
Yes. The Master's Degree in Nursing Program is accredited by the Commission on Collegiate Nursing Education, One Dupont Circle, NW, Suite 530, Washington DC 20036, 202-887-6791.
How can I apply for the program?
You can apply online or through Nursing CAS.
How do I register for classes?
All students register online by completing the following steps:
Log into the portal at my.cuw.edu
Select the Student Services tab
On the left side in the Registration Tools section, select look up classes
Select the term of your class
Narrow your search by selecting subject and any other search criteria needed such as campus
Online course numbers begin with an 8 and on-campus course numbers begin with a 5(all MSN Nursing courses are online, except MSN538 Advanced Health Assessment)
Am I given a CUW e-mail address?
Yes. Directions will be sent explaining how to set up an e-mail account. The CUW e-mail account is required for all correspondence from the School of Nursing and CUW. If a problem occurs during set up, the IT (information technology) Helpdesk can be reached at 262-243-4357.
Is a BSN needed?
Yes, a BSN is required prior to beginning any graduate course work.
Is there a residency requirement for the program?
Yes. There is a one-day mandatory on-campus orientation for all Nurse Practitioner students to attend before beginning MSN coursework. This orientation is held twice a year – usually once in August and once in January. Nurse Practitioner students must also complete the two week MSN 538 Advanced Health Assessment on campus. This is the only course required to be taken on campus and is offered twice a year (early January or late June).
What does the academic advisor do?
Advisors help you develop a progression plan that meets your future academic goals.
Is financial aid available?
Yes, loans are available for eligible students. At this time, we do not offer graduate student scholarships, however we are always seeking donors willing to support our endowments. There are limited funds available to support global travel as part of the MSN curriculum.
Are courses offered on the internet?
All classes are available online except MSN 538, Advanced Health Assessment, which must be taken on campus over a two week period. Students use Blackboard (a virtual online learning management environment) for course delivery.
Is there a comprehensive examination at the end of the program?
No, there is not a comprehensive exam; however, students are required to prepare a portfolio.
What is the pass rate for students at CUW on the national NP certification examination?
Our pass rate is consistently above the national average.
What is the Global Perspectives course?
This course is designed for students to experience a culture different from their own. Graduate students take this course during winter break or spring break. Students explore health care in another culture and share the Word of the Lord.
Can Advanced Pathophysiology be taken at a different university?
No, all MSN students are required to take MSN 836 Advanced Pathophysiology Across the Lifespans at CUW.
When is MSN 538 Advanced Health Assessment offered?
This course is offered on campus twice a year; once during the first two weeks of January and again during the last two full weeks of June.
Why do the core courses need to be finished prior to starting Health Assessment MSN 538?
Specific knowledge learned in the core courses applies to assessment and clinical courses.
Who can be a preceptor for NP students?
The preceptor must have at least one year of clinical experience, and must be state licensed and board certified. A practicum proposal and preceptor form will be completed by the student. CUW faculty will review all documentation to assure the preceptor is appropriately credentialed and the site allows students to meet course objectives.
Do I need to find my own preceptors?
Yes. Students are responsible for networking in their communities and identifying a person willing to work with them as a preceptor. This process gets students involved in developing networking skills.
How many hours of clinical are needed?
Nurse Practitioner students must complete a minimum of 720 clinical hours to fulfill the program requirements. This requires at least 240 hours a semester, distributed over the entire semester, totals 30 days of 8 hour shifts. Normally done in 14 weeks, this breaks down to 12 weeks of 2-8 hour shifts a week, plus 2 weeks of 3-8 hour shifts a week. The Nurse Educator clinical component includes at least 250 hours over three semesters. Students are not allowed to condense their hours any other way.
How often does an instructor visit me in clinical?
Each NP student will have a clinical instructor visit them at least one time each semester at the clinical site. More visits may be scheduled if deemed necessary.
When do clinical courses begin?
Clinical courses must begin directly after health assessment and be completed sequentially.
How are the clinical courses arranged?
There are two cycles to coincide with the two advanced Health Assessment offerings. The spring clinical rotation starts at the end of January with the first clinical, followed by the second clinical the next fall and finishing up with the final and third clinical the following spring. The fall clinical rotation starts at the end of August with the first clinical, followed by the second clinical the next spring and finishing up with the final and third clinical the following fall.
Do you have a post master's degree track?
Yes, Concordia offers a Certificate After Graduate Education (CAGE) program.
How much will books cost?
Books cost about $4,000 for the program with the cost slightly increasing each year. There will be additional expenses related to Advanced Health Assessment and clinicals such lodging, background checks, drug testing, and immunizations.
How do I get my books?
Books may be purchased at the University Bookstore on campus or ordered online at the bookstore website.
Connect with a Counselor
Please select the area that best describes you from the options below.