Concordia Theological Journal (CTJ), published by Concordia University Wisconsin (CUW) and Concordia University Ann Arbor (CUAA), provides space for interdisciplinary, academic conversation within the tradition of Confessional Lutheranism on pressing problems affecting the church and Christian higher education. We invite you to read previous issues that you'll find below.
Managing Editors
History
Supported primarily by the Bartling Endowment, CTJ has been publishing high quality, academic and practical essays in theology and philosophy from the faculty of CUW and CUAA since 2013. Beginning in 2018, the theology department of CUW & CUAA launched a version 2.0 of the journal in order to continue the high quality work in a more collaborative mode. As part of this new launch, the CTJ is now indexed on the ATLA (Academic Theological Library Association) database, available to scholars across the country through ATLA. Moreover, CTJ is now a collaborative project of the entire Concordia University System, including all nine campuses across the United States. Although the managing editors remain in Concordia University Wisconsin and Ann Arbor, the advisory board, peer reviewers, and authors are from across the Concordia University System.
Call for Papers
Read through the call to papers for the next issues as well as submission information if you are interested in submitting an essay. Although our issues will be themed, we also invite essays on other topics to showcase the important theological research done throughout the Concordia University System. If you have any questions, comments, or want to support the church-work students of CUW / CUAA or the theological work of the journal, contact the managing editors (above).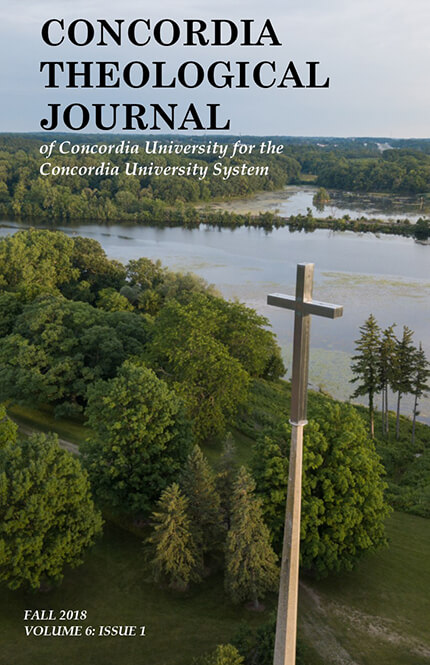 Download PDF
Fall 2018 Volume: 6 Issue: 1
The articles in this issue investigate what it means to be authentically Lutheran in the rapidly changing world of the twenty-first century, particularly as it relates to faithful articulation of doctrine and practice in higher education and congregational life.